OCEAN POOLS
The NSW coastline is home to the highest concentration of ocean and harbour-side pools in the world with over 120 in active use today although no new ocean pools have been built since the 1970s. They are highly valued assets but now climate change poses a challenge to their conservation and management while still preserving their intrinsic character.
Nicole Larkin is an architect who has published 'The Wild Edge, a Survey of Ocean Pools in NSW', part of the Byera Hadley Travelling Scholarships Journal Series. Her survey of 60 pools in NSW include Palm Beach and Whale Beach and can be accessed at:
https://www.architects.nsw.gov.au/public-resources/byera-hadley-travelling-scholarships1/33-past-reports/557-the-wild-edge-a-survey-of-ocean-pools-in-nsw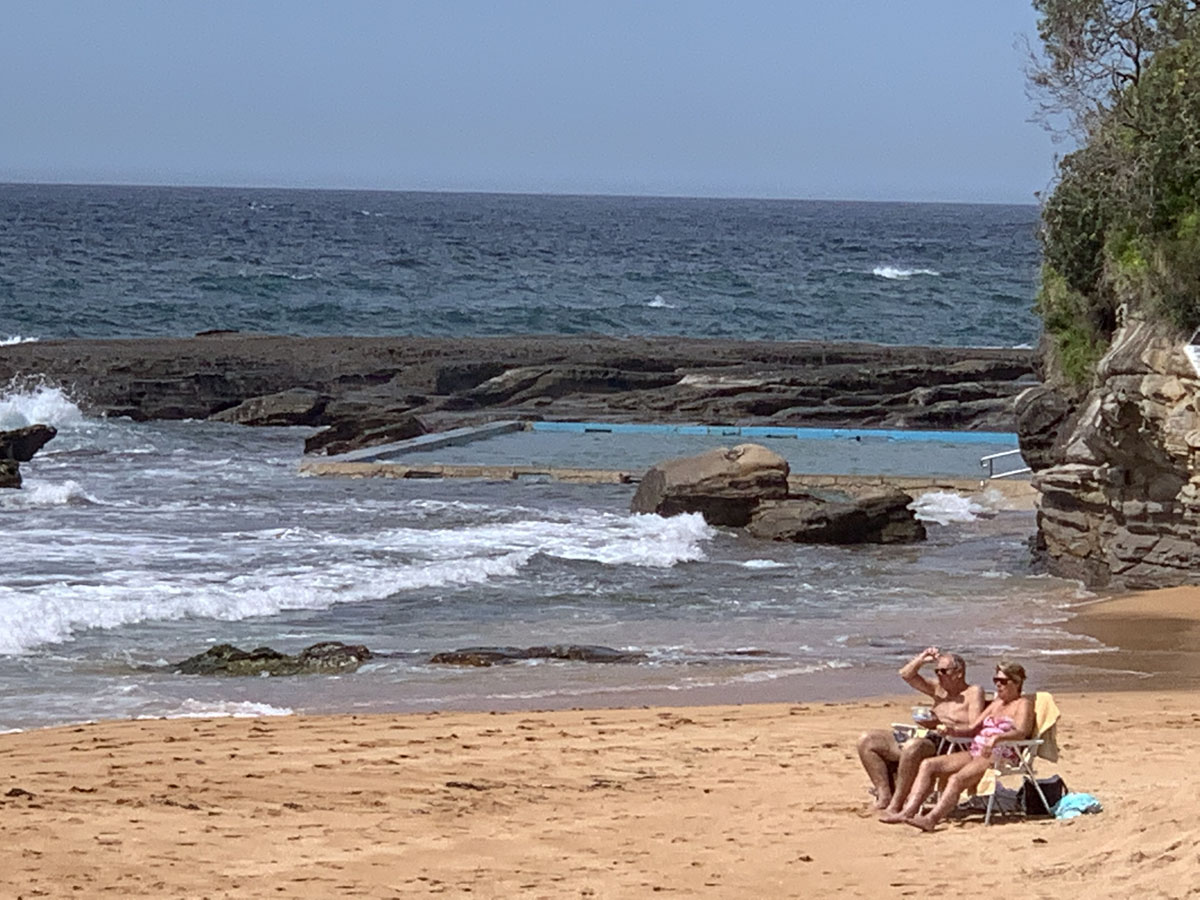 Ocean Pool – Whale Beach
FIRE RISKS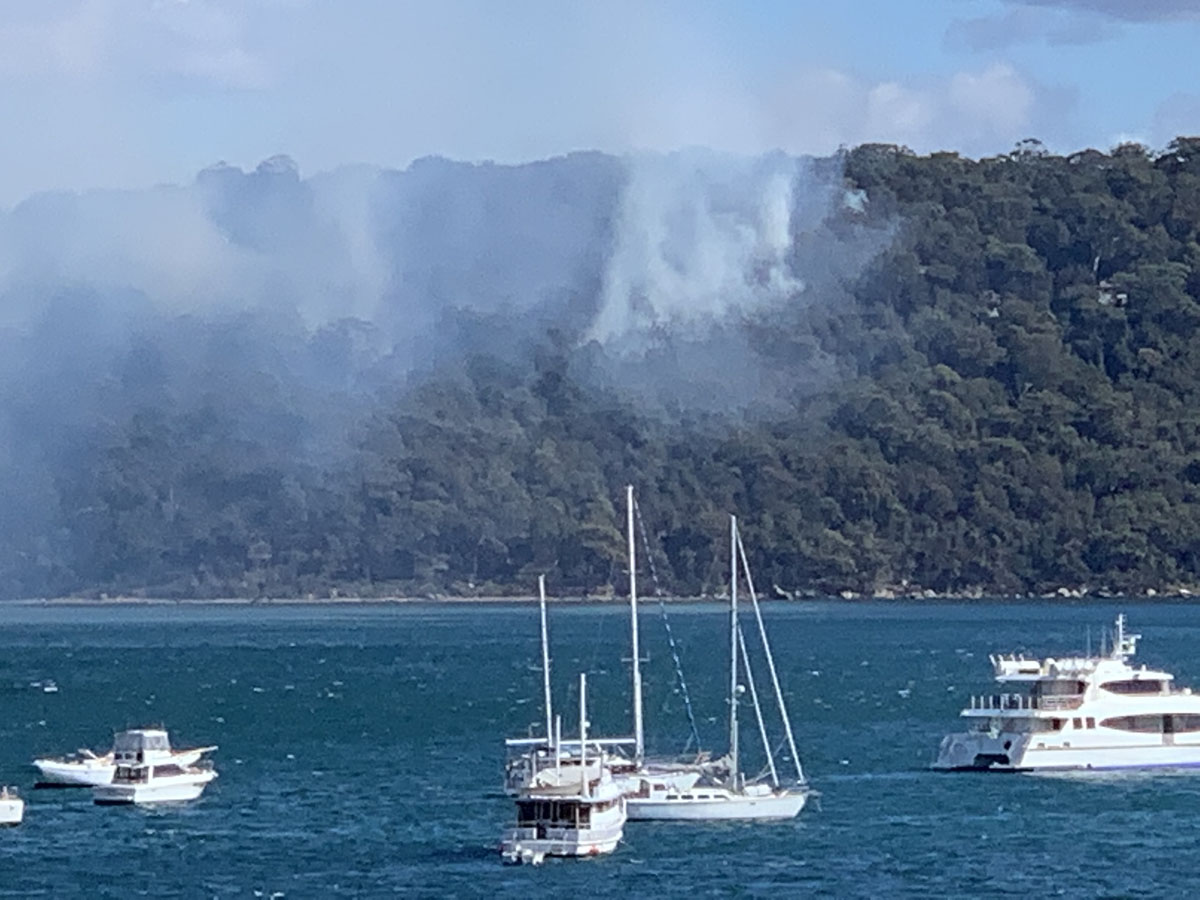 The NSW Rural Fire Service held a Get Ready Weekend on 19/20 September to encourage residents to prepare for the coming bush fire season. You can join our local fire brigade on Facebook to learn about local fire risks and download the Fires Near Me app to receive alerts about fires close to us. You are advised to make a plan that will give you, your family and property the best chance of survival in the event of a threat of a bush fire. Northern Beaches Council has identified three local sites – McKay Reserve, Bynya Road and Wiltshire Park – where they will be undertaking fire reduction measures. https://www.northernbeaches.nsw.gov.au/environment/bushland/bushfire
BIKE RACKS
Bikes are frequently left strewn near the beaches where they are a safety hazard as there is nowhere to conveniently park them. We have asked the Council to consider installing bike racks at Palm Beach and Whale Beach and on Ocean Road near the Pavilion.
EROSION AT WHALE BEACH
The Council have agreed to replace the sand which has been washed away near the stormwater outlets on Whale Beach as a temporary fix and will look at ways of providing a longer term solution to the problem.
LUCINDA PARK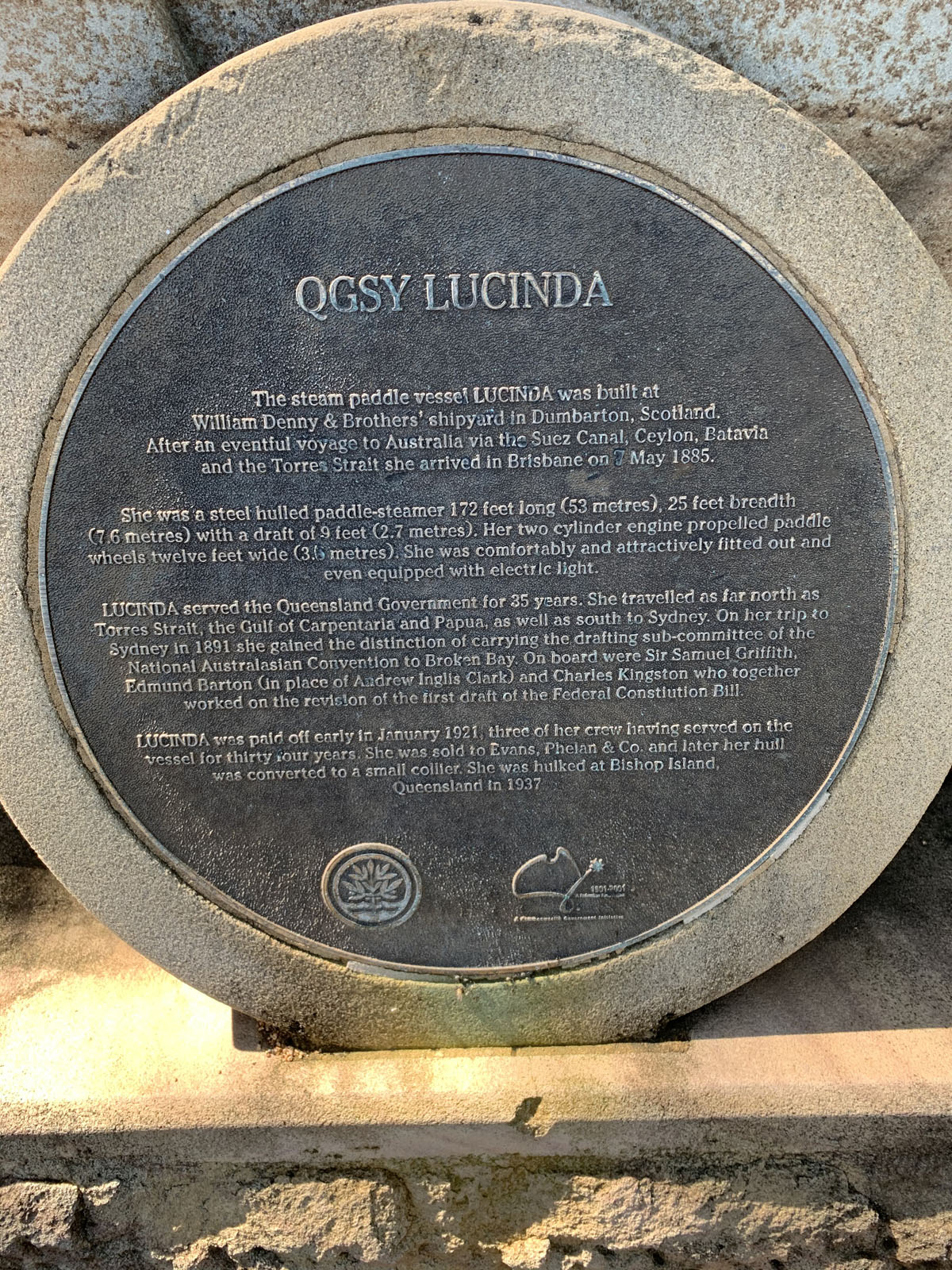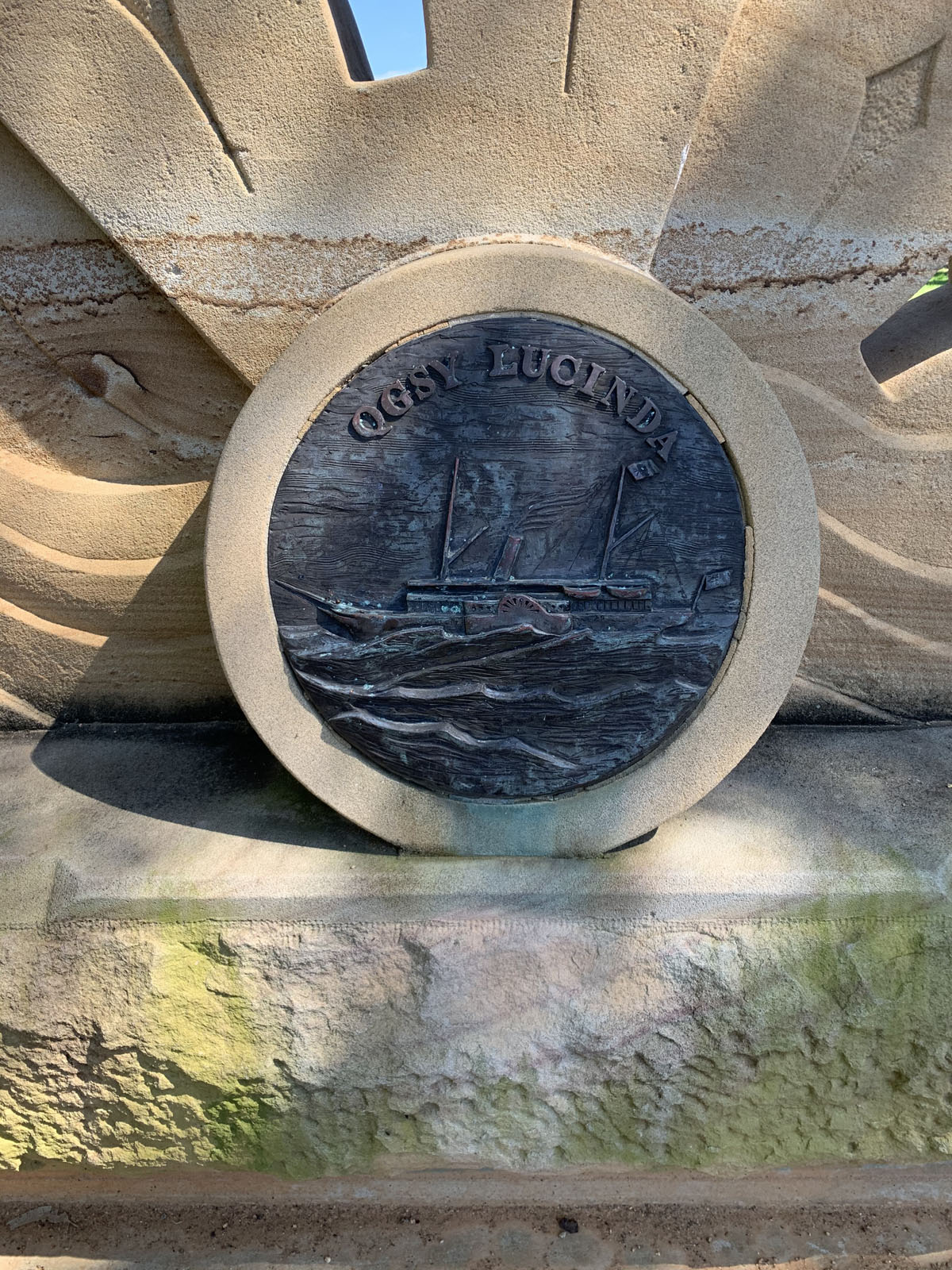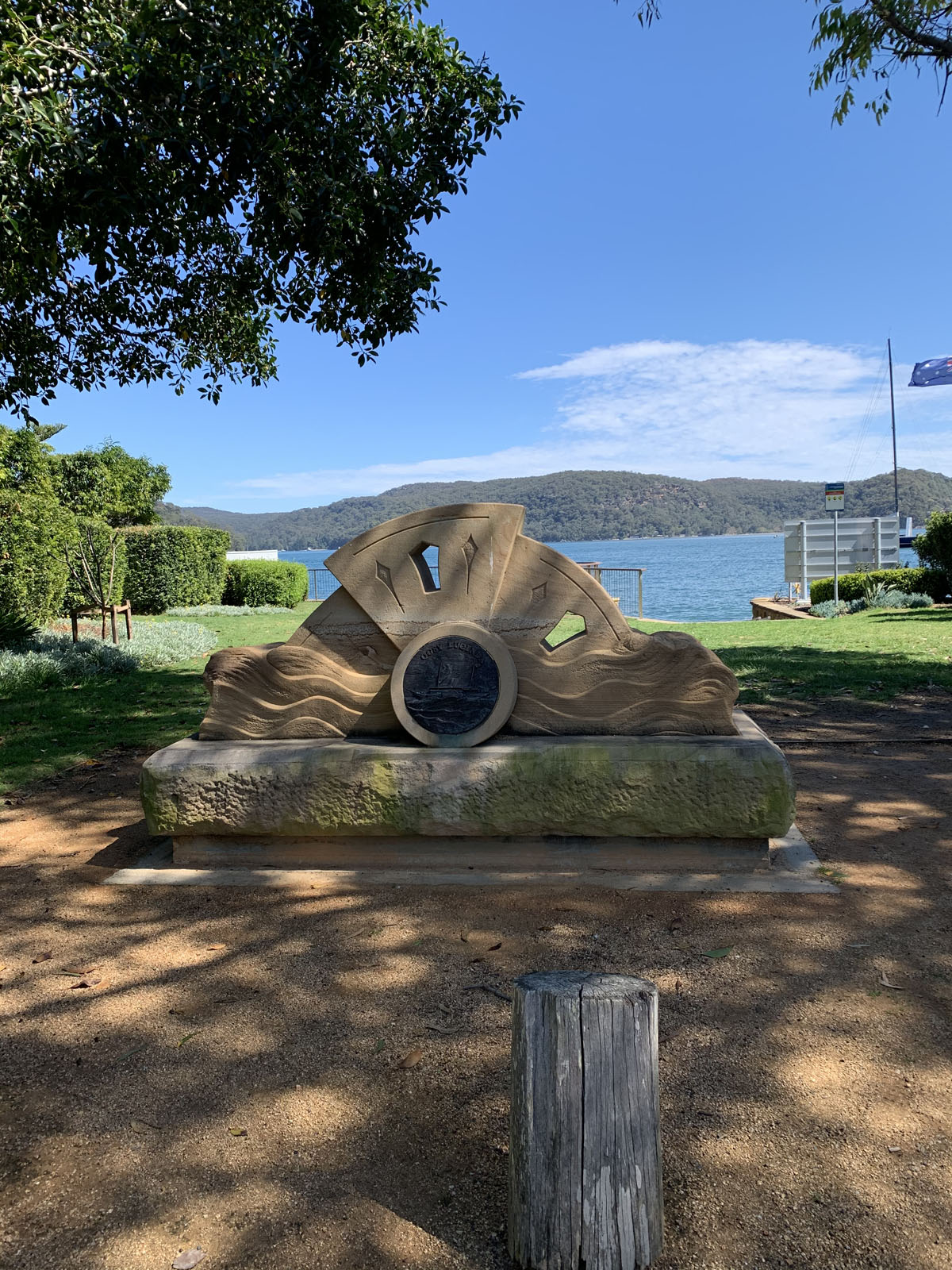 Do you know Lucinda?
She was designed as a paddle yacht and lighthouse tender and ordered by the Queensland Govt. from the Scottish shipyard of William Denny & Bros. of Dumbarton in 1884 to replace an earlier steam yacht.
In spite of her working origins, she was in reality one of the most magnificently upholstered and equipped steamers afloat according to press reports at the time. The forward cabin could be converted to sleep 20 passengers and the aft saloon was designed for social events. There was also a smoking room in the forward deckhouse. She was named after Lady Jeannie Lucinda Musgrave, the second wife of Sir Anthony Musgrave, Governor of Queensland. After steaming to Brisbane in 1885 she was used by the Queensland Govt. for ministerial visits and cabinet meetings on the Brisbane River and Moreton Bay. She was also the flagship of the Royal Queensland Yacht Squadron and carried mail along the Queensland coast. In 1890 the first National Australian Convention was convened in Sydney to consider a draft Constitution for the Commonwealth of Australia. The Queensland Premier, Sir Samuel Griffith, had taken Lucinda to Sydney and, on being elected Chairman of the Constitutional Committee made the yacht available.
Between 27 and 29 March 1891 Griffith, the South Australian Charles Kingston and Sir Edmund Barton from NSW finalised the draft constitution in the smoking room while cruising on the Hawkesbury River. In 1921 in view of her age and cost of upkeep, Lucinda was laid up in Brisbane. In 1923 she was sold for 400 pounds to a local engineering company and partially dismantled although the bar and some panelling from the saloon is retained in the Lucinda Room, Parliament House, Brisbane. The smoking room was reconstructed during the centenary of Federation in 2001.
Why not visit Lucinda Park and read more about our connection to the birth of Federation.
STATE GOVERNMENT ENCOURAGEMENT FOR OUTDOOR DINING THIS SUMMER
The NSW Government has created a new taskforce to bring its agencies together to activate the State's outdoor hospitality spaces, streamlining approvals to help generate business and create jobs. Rob Stokes has emphasised that public spaces are more important than ever as a way of making the vital hospitality sector buoyant again while keeping people safe. There is strong evidence that the transmission rates of the virus are greatly reduced when people are outdoors so bars and restaurants are being encouraged to move outdoors which includes identifying lanes and spaces not currently used. We have long emphasised the need to support our outdoor dining facilities, particularly by minimising fees, and will continue to advocate for this with NB Council.
COVID-19 SUMMER ACTION PLAN FOR PUBLIC OUTDOOR SPACES
Northern Beaches Council has released a plan to maximise public safety and reduce the risk in public places during the coming busy holiday period. It details proactive measures the Council will implement to keep people safe and the staged response in relation to crowd levels on beaches. There will be social distance markings in parks and multiple sets of flags may appear on beaches. Council have estimated safe numbers for our beaches but we are questioning some of these numbers. We are encouraged to dine alfresco where possible but more outdoor events are planned. Details of the plan can be found on the Council website: https://www.northernbeaches.nsw.gov.au/covid-19/general-information/summer-action-plan-outdoor-public-spaces
NORTHERN BEACHES COUNCIL HISTORY HUB
To mark the start of History Week, the Council has launched History Hub which captures the Library's local history collection in one place. It features 27,000 items including 20,000 historical photographs and 600 maps. https://northernbeaches.recollect.net.au/
Two examples are:
Katherine Hepburn's memories of her 'wonderful walks' to Barrenjoey Lighthouse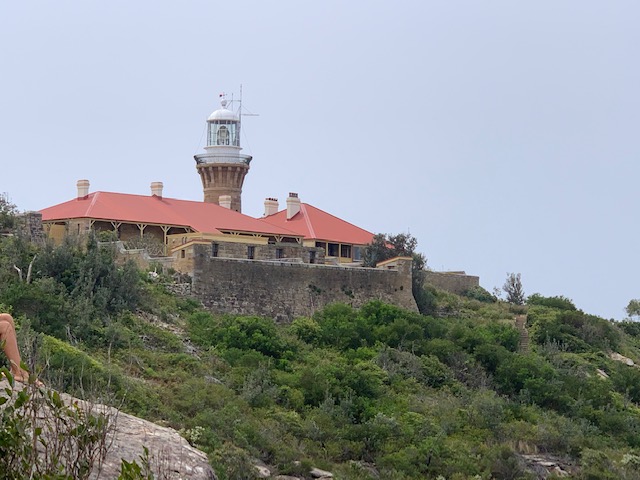 The late, great Hollywood actor Katherine Hepburn had a hobby. She liked to paint – and when Katherine visited the Northern Beaches in 1955, clearly she liked what she saw. According to the "Phyllis Loves Classic Movies" blog site Ms Hepburn painted several local landscapes while touring Australia with the Old Vic theatre company – including some lovely views of Barrenjoey Lighthouse. The artworks – mostly watercolours on paper – were auctioned by Sotheby's in New York in 2004 with selling estimates of only $US300-400. Ms Hepburn herself modestly said, in 1987, that they were just to aid her memory of the wonderful walks she used to take when playing nearby with the Old Vic.
Pittwater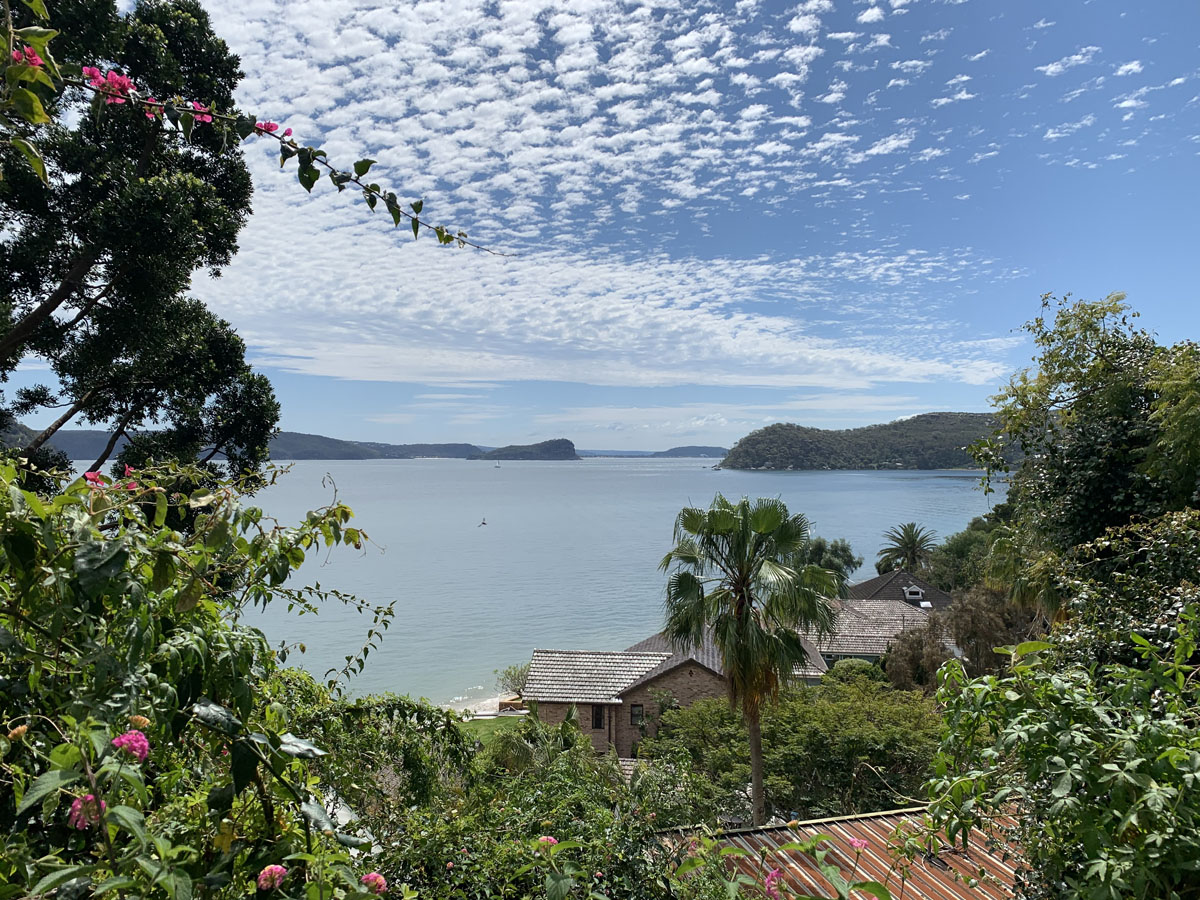 View of Pittwater from the Walkway from Palm Beach Ferry to Governor Phillip Park
Arthur Phillip achieved renown in his own life as a courageous seaman, dedicated officer, scholar and visionary colonial administrator. Pittwater was the first place in Australia formally named by Governor Phillip, on 3 March 1788, in honour of William Pitt, then Prime Minister of England. Phillip's exploration party had gone "with a long-boat and cutter to examine the broken land mentioned by Captain Cook, about eight miles to the north-ward of Port Jackson". "We slept in the boat that night within a rocky point in the north-west part of the bay … and the next day… entered a very extensive branch from which the ebb tide came out so strong that the boats could not row against it in the stream; and here was deep water". "Immediately round the headland that forms the southern entrance into the bay there is a branch, which I think the finest piece of water I ever saw, and which I honoured with the name of Pitt Water."
You are encouraged to donate to the collection if you have items of interest by contacting the Council's Local Studies Team. The Council's Library Service is conducting an on-line scavenger hunt featuring an 18-question quiz. The winner can select an image from the collection and it will be printed and framed for them. Details on: http://northernbeaches.nsw.gov.au/council/news/travel-through-time-history-hub
VALE LYNNE CZINNER AND ROBERT DUNN
The loss of two outstanding Pittwater people this month.
Many tributes have been paid following the death of Lynne Czinner who died on 11 September at the age of 81 following a long battle with Hodgkin's lymphoma. She was elected to the first Pittwater Council in October 1992 representing South Ward, serving consecutive terms until 2008. Lynne served as Deputy Mayor to former Mayor Patricia Giles for four consecutive terms and became Mayor herself in 2004. She also distinguished herself by her commitment to protecting our natural environment and lifestyle, promoting ecologically sustainable development in Pittwater and was particularly involved in the provision of walking and bike paths.
Robert Dunn was a well-known resident and also former Mayor of Pittwater (1992-94) and will be greatly missed by the Pittwater community. He died unexpectedly at Northern Beaches Hospital on 17 September. He served as a Councillor on Warringah Council for many years and in 2004 ran against Bronwen Bishop for the Federal seat of Mackellar and in 2005 as an Independent in the Pittwater State by-election. He also had a long and distinguished legal career in Mona Vale, founding Dunn Legal, and was renowned for his work in the community. In 2013 he published "Pittwater Uprising! A Secessionist's View" his account of the formation of Pittwater Council.
We wish to send our condolences to their families.
FOOTPATH ON BARRENJOEY ROAD AND SURF ROAD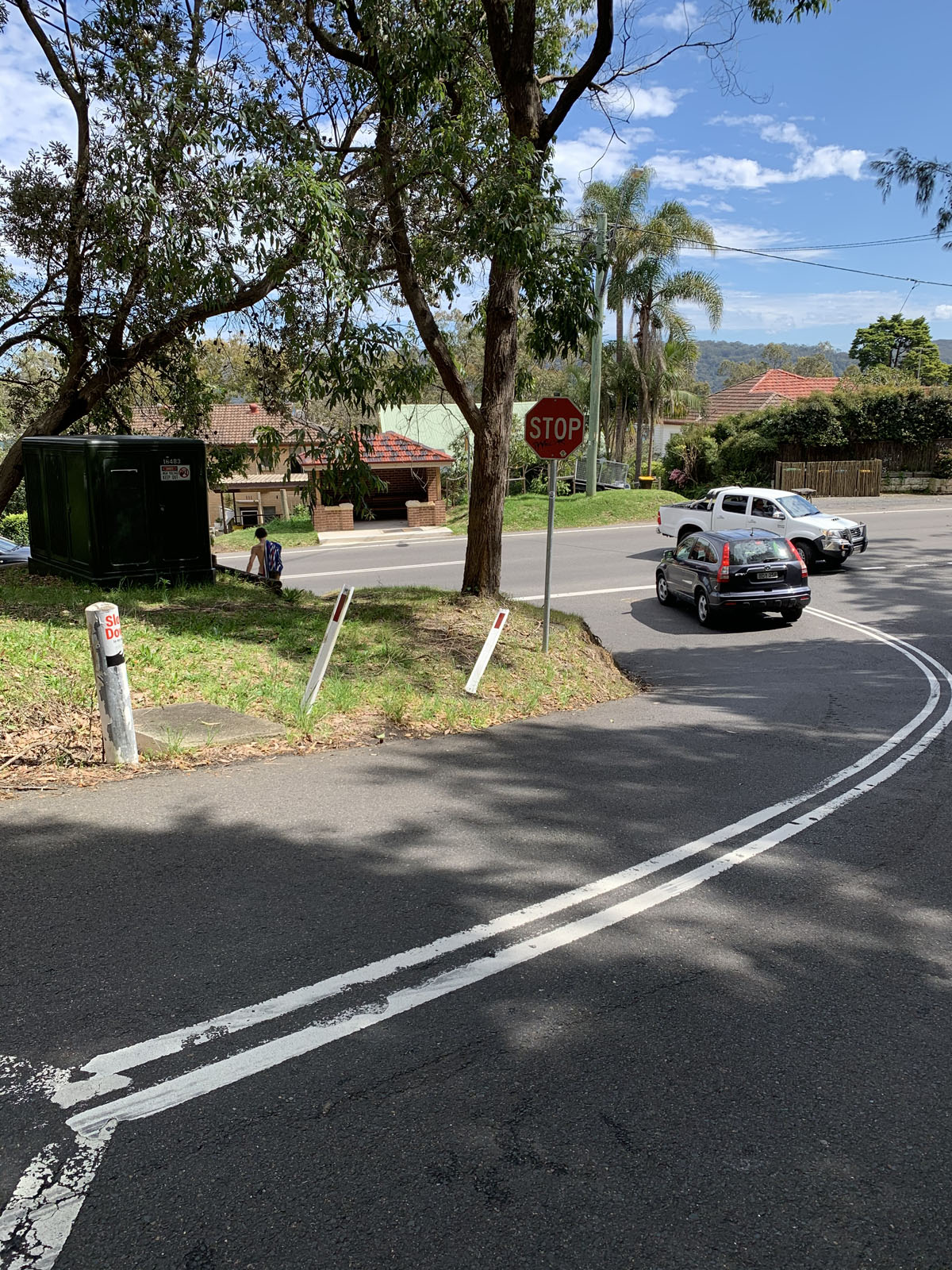 We are continuing to press for a footpath along Barrenjoey Road for the whole length between Avalon and Palm Beach. There is also an urgent need to install a safe footpath down Surf Road and to allow pedestrians to negotiate the corner of Surf Road/Barrenjoey Road safely and reach the nearby bus stops. The footpath along Barrenjoey Road will involve the State and Federal Governments and there have been some preliminary discussions. The Council CEO, Mr. Ray Brownlee, is communicating with Transport for NSW on this subject. The Council is arranging a meeting between the Council, local MPs, Minister for Transport Andrew Constance and the PBWBA to progress the matter.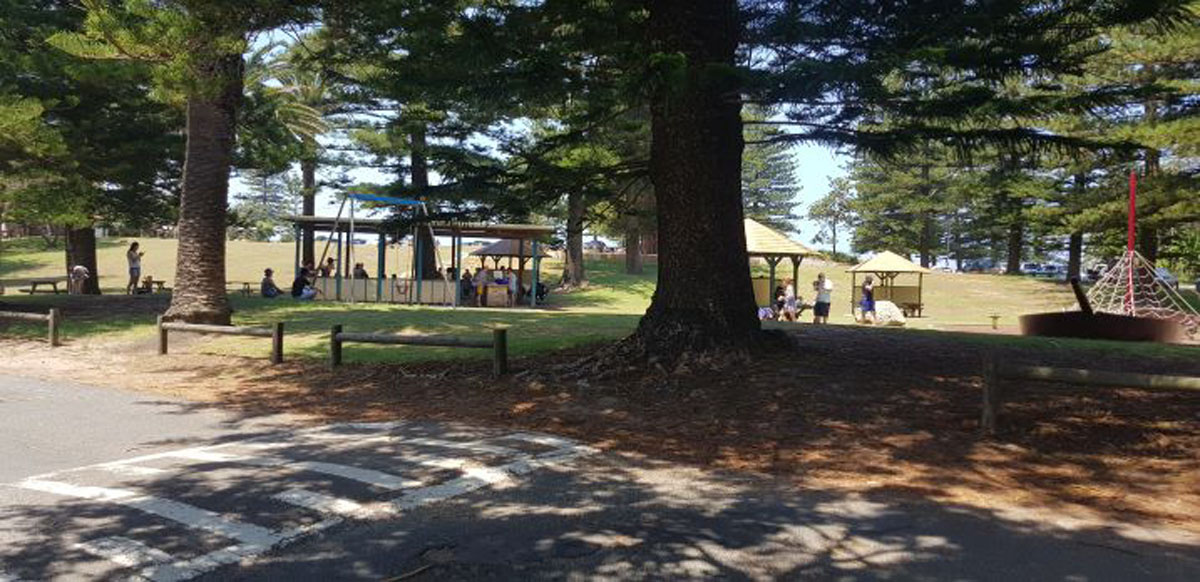 Picnics in Governor Phillip Park
DESIGN AND SUSTAINABILITY PANEL
Northern Beaches Council has established a Design and Sustainability Panel to provide high level independent expert advice to guide the design quality of developments across the Northern Beaches. The panel will review SEPP65 applications and other residential developments such as multi-unit housing, boarding houses and seniors living developments as well as large commercial and industrial applications, and provide advice to Council. More information, including members of the panel, is available on: https://www.northernbeaches.nsw.gov.au/council/committees-and-panels/development-panels/design-and-sustainability-panel

AUSTRALIA DAY AWARDS 2021
Nominations have opened for the Australia Day Awards in 2021. There are six categories:
Citizen of the year Senior Citizen of the year Young Citizen of the year Sportsperson of the year Community Event of the year Outstanding Community Service Award
Nominations must be made before 9 November 2020. You can contact Natalie Wilson on 02 8495 6602 for more information. Please nominate those you know who you feel are deserving of such an award.
HOONS
Dangerous, speeding and noisy vehicles are still a problem to Palm Beach and Whale Beach residents, particularly at night. We have written to Rob Stokes drawing his attention to the way in which the Queensland Police Minister is tackling similar problems. Queensland has invested in new high tech cameras including a fleet of drones to crack down on hoons and take strong action against them. They are also considering an expansion of existing laws which includes putting the onus on car owners to prove that they were not driving their cars at the time of the offence. We have met with the NSW Police and the Council to discuss the problem but it continues. We await further comments from Rob Stokes.
AVALON AND PALM BEACH CHAMBER OF COMMERCE
The Chamber of Commerce for Avalon and Palm Beach failed to get any nominations for office bearers at their AGM at the end of August. It urgently needs the support of business people in Avalon and Whale Beach to keep a vibrant economy in our area. Even the popular Christmas Market in Avalon may be under threat. At present they are looking at combining with another Chamber of Commerce. The Avalon Place Plan also requires the involvement of a functioning Chamber of Commerce.
PALM BEACH ROAD OPEN DRAIN
Palm Beach Road has an open drain leading to the corner with Ocean Road and it has already caused accidents. In the interests of safety for pedestrians, cyclists and vehicles we have asked the Council to address the problem to avoid further harm.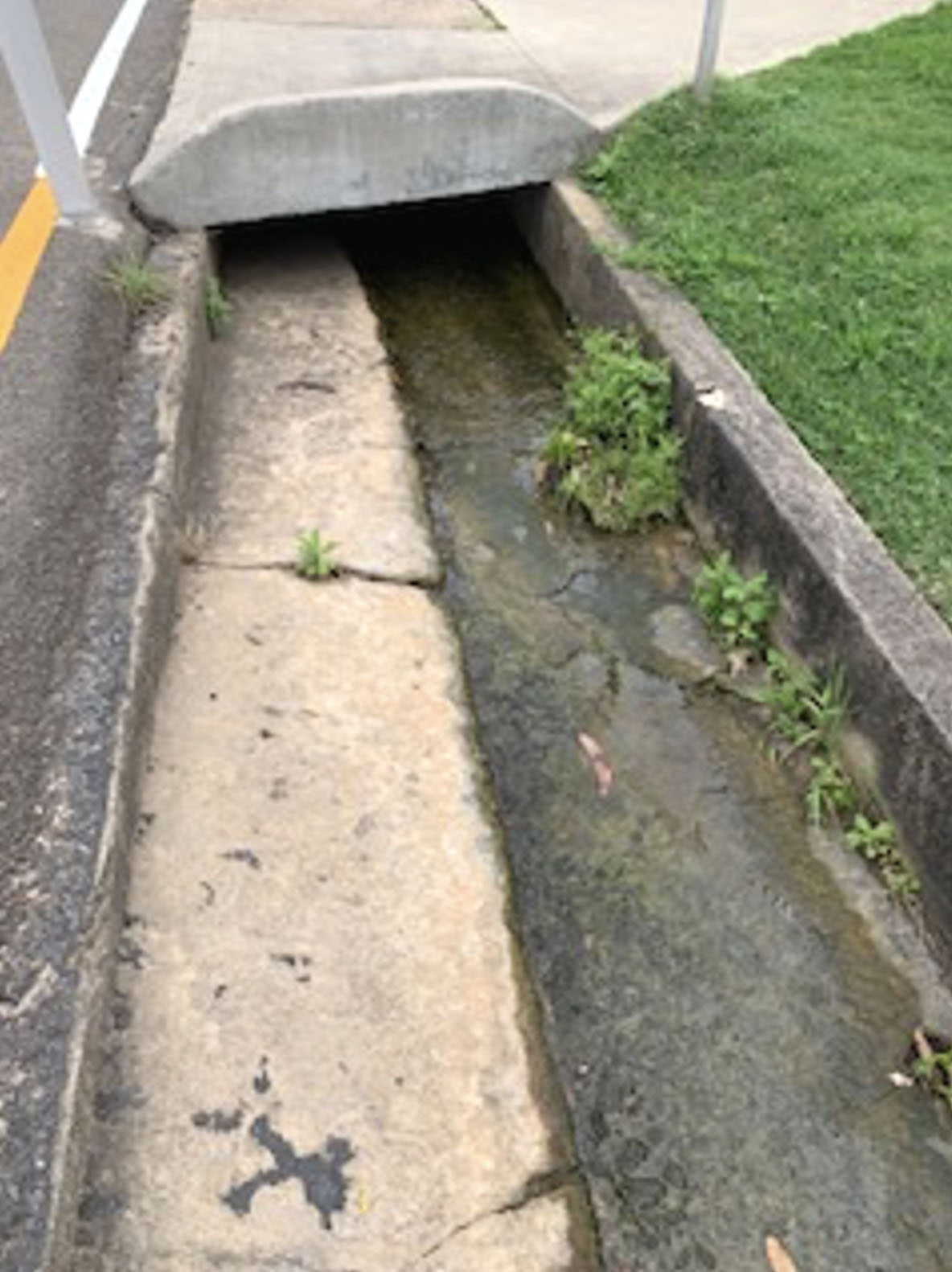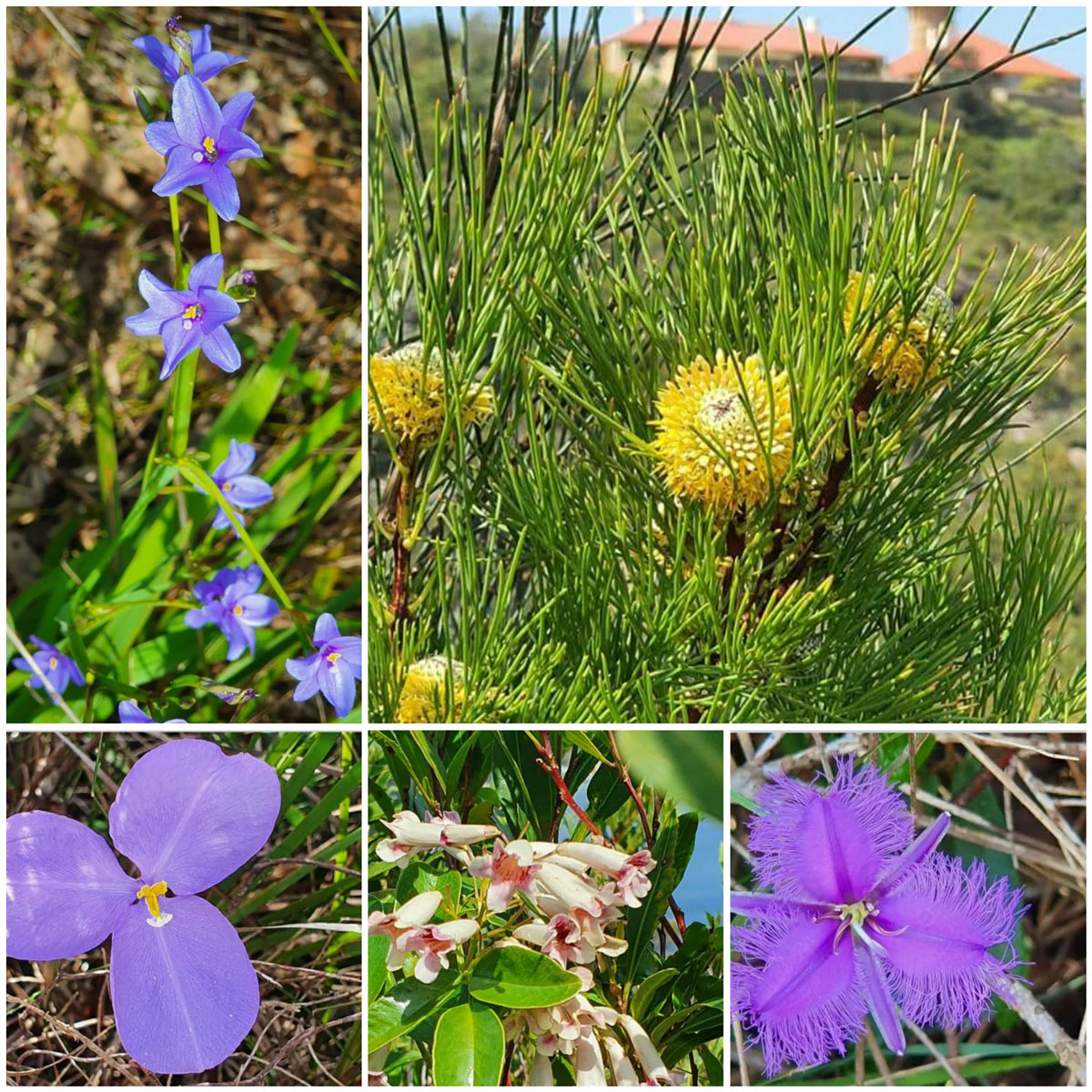 Flowers of Barrenjoey Headland (courtesy Susi Hanke)
MENTAL HEALTH – LIFELINE ACCIDENTAL COUNSELLOR TRAINING
Many people find it difficult to engage with a family member, friend or colleague who is going through a crisis due to mental health, domestic violence, drug and alcohol or other issues.
This Accidental Counsellor 4 hour face-to-face training course gives participants the confidence and the skills necessary to support someone in their moment of need, to be able to refer them to the most appropriate support. The workshop focuses on the basic skills required to support an individual experiencing, or affected by, domestic violence, substance abuse, anger, suicide or other mental health concerns. https://lifeline2h.org.au/training/accidental-counsellor
Leonor Gouldthorpe's September report is below:
Mental health update
Leonor Gouldthorpe – September 14, 2020.
The area's suicide rate peaked in 2015 but has since been steadily declining. Northern Beaches Suicide Response was developed in July 2018.
The Northern Beaches Suicide Response Action Plan has six goals:
engage with the community
train the community
support the sector
coordinate and collaborate
restrict access to means
build an evidence base.
The deaths last year of several young people in quick succession placed the area in the spotlight, but local community groups strongly reject claims of a suicide "crisis". A chain of new youth-led support networks have since taken root, with organisations like Community Care Northern Beaches (CCNB) leading the charge. New community support networks have built a network of "youth mentors" to help young people with their mental health.
Training of community members and resources.
Improving suicide intervention skills is one of the key strategies identified in the Northern Beaches Suicide Response Action Plan. Council has received funding over three years from the NSW Ministry of Health to roll out suicide awareness training to strengthen the community response to suicidal thoughts and behaviour.

This training will target individuals with strong connections and regular contact with young people, men, seniors and emergency services in their local communities. Council will be training hundreds of these 'community gatekeepers' to support people who might be at risk of suicide and ensure they are referred to appropriate mental health services and supports.
Register your interest in the Northern Beaches Council web page.
If you or anyone you know needs help:
Lifeline on 13 11 14
Kids Helpline on 1800 551 800
MensLine Australia on 1300 789 978
Suicide Call Back Service on 1300 659 467
Suicide Call Back Service is a nationwide service that provides professional 24/7 telephone and online counselling to people who are affected by suicide.
Beyond Blue on 1300 224 636
Beyond Blueprovides information and support to help everyone in Australia achieve their best possible mental health, whatever their age and wherever they live.
b on 1800 650 890
Health professionals in headspace Centres around Australia can help with mental and physical health, alcohol and other drugs, and work and study. Visits are free and confidential.
ReachOut at au.reachout.com

HAVE YOUR SAY – HERMINIE'S LANDING
The PBWBA supports the naming of the resting/viewing area along the Walkway as "Herminie's Landing" at Observation Point. Register your views on 'Have Your Say' in the Community Engagement section of the Council website until 27 September 2020. Please contact the President on 0407 942 941 if you would like any further details. https://yoursay.northernbeaches.nsw.gov.au/2020-nominations-and-namings
Background info
COUNCIL HELPLINE
The Council has a 24 hr. 7 day a week customer service helpline so if you have an emergency please call 1300 434 434.
The next Committee Meeting will be on Monday 12 October. We feel we are close to holding a face to face Coffee Morning – possibly at Moby Dicks – and we will send you notification in plenty of time. Please let us know of any concerns you have. Stay safe and well and enjoy the spring weather. 
Richard West
President (Tel 0407 942 941)