Have you seen the Beautiful flannel flowers in Mackay Reserve? | (courtesy Robert Mackinnon)
Spring is in the air and we hope you have been keeping well and able to enjoy a walk, a swim or a catch up with a friend or a neighbour in the sunshine.
THE OCTOBER LONG WEEKEND was extremely busy in Palm Beach and Whale Beach with thousands of visitors out and about enjoying the glorious weather and the beautiful parks, beaches, walks and waterways. Traffic flow and parking were problematic. Traffic was at a standstill along Ocean Rd, Palm Beach Rd and Pacific Rd. Parking was non-existent. Rubbish bins were overflowing and public toilet facilities inadequate.
PBWBA have been working and liaising frequently with Council officers to try to plan the management of the anticipated visitation this summer.
PREPARATIONS FOR SUMMER
A Zoom Meeting to discuss the Council's Covid19 Summer Action Plan was held 22/10/20 with NBC CEO Ray Brownlee and representatives from Pittwater Ward Community Groups.
The COVID-19 Summer Action Plan for Outdoor Public Spaces supports NSW Public Health Orders and recommendations and provides a framework for how Council will work with NSW Police, Surf Lifesaving and other authorities over summer. It details proactive measures Council will implement including:
establishing a Beach Safety Working Group with key stakeholders to deliver a coordinated response
additional flagged areas to reduce crowd density
increasing cleansing of public places
monitoring by rangers and lifeguards with reminders of social distancing and crowd gathering restrictions
ongoing review of parking restrictions and
consistent communication through onsite signage, website, lifeguard announcements and other digital and social channels.
The Plan also details how Council will apply a staged response based on actual and forecasted crowd levels at beaches, considering crowd densities calculated for each beach when social distancing restrictions are applied.
Read the COVID Summer Action Plan in full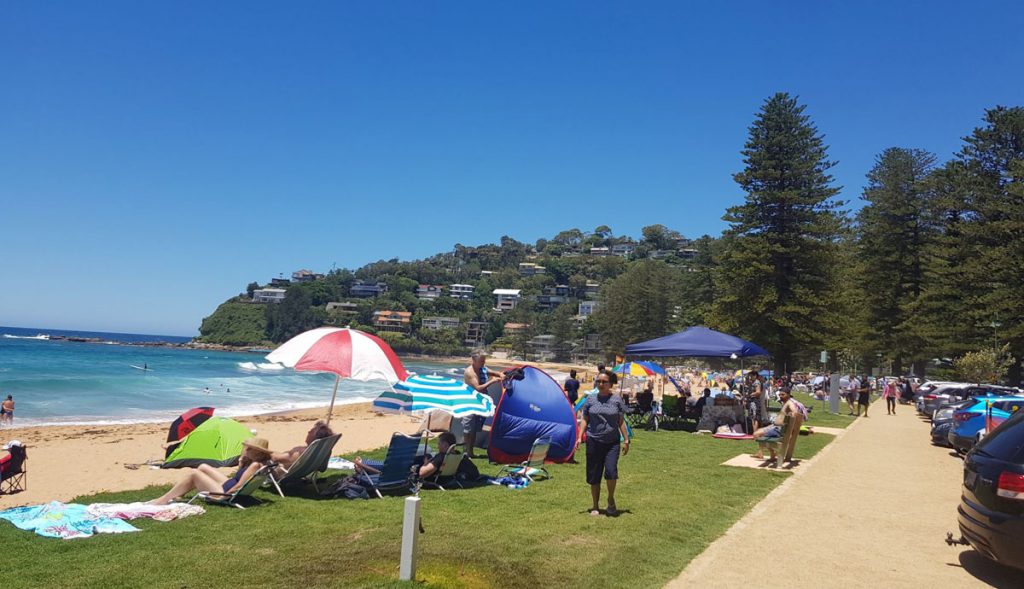 During the meeting PBWBA detailed many of the issues the Community and visitors experienced first hand over the October long weekend with a focus on parking, traffic flow, cleaning of facilities and rubbish removal. Council has been meeting with Transport NSW to discuss provision of real time, variable message signs in high volume traffic locations such as Mona Vale Rd, Wakehurst Parkway, Roseville Bridge and even further afield to provide up to date information on beach capacity, traffic conditions etc

Call for Volunteer Safety Ambassadors
Do you want to make a difference and help keep our community safe?
Council are asking for Expressions of Interest from the community who would like to work alongside the rangers and lifeguards to provide friendly reminders to the Community about staying COVID safe during summer.
While no experience is necessary Council are looking for people over 18 who love to work with people and have a friendly disposition. Times, locations and days are flexible and training will be provided.
Completing the Expression of Interest form does not commit you to set days or times. Once they know who is available Council will be in touch with more information.
https://www.northernbeaches.nsw.gov.au/covid-19/general-information/volunteer-safety-ambassadors
Palm Beach Public Address System at the Douglas Marks Pavilion
The system has been installed by Council to be able to notify beach users if the beach is closed under the Summer Action Plan. The lifeguard has control of the system and the Palm Beach SLSC have also been trained to use it on the weekends, if necessary. The system is not for playing music or any commercial use.

SURF CLUB DRONES
During summer Palm Beach Surf Club will be operating drones for shark detection and monitoring crowd numbers. One drone has been provided by the Dept of Primary Industries, based at the Douglas Marks Pavilion and operated by SLSNSW. A second drone has been given to the club and this will be operated by patrol members who are fully qualified drone operators.
BEACHSAFE APP
Surf Life Saving NSW will revamp its Beachsafe app by including a traffic light system of red, amber and green to let beach goers know which beaches are packed and closed, crowded or not so crowded under Covid19 rules.

GOVERNOR PHILLIP PARK
Some of the Committee attended an informal on-site meeting with senior Council staff for a preliminary discussion about a Landscape Improvement Plan for Governor Phillip Park. A draft plan will be prepared by the end of December. This draft will be placed on public display at the beginning of February 2021 for Community comment. This will give the Community time to explore and enjoy the park over the busy summer period and Council are looking forward to receiving your ideas and comments from your observations and experiences.
The Landscape Improvement Plan is not a Plan of Management (PoM). A PoM will be prepared separately later in 2021 and is a much more complex and detailed plan involving usage of the Park by all the stakeholders – The Golf Club, The Boathouse, The Dunes, The Surf Club, The Boat Hire, "Home & Away" and other licensees etc.
The Landscape Improvement Plan aims to "tidy up"/improve/tweak the Park whilst keeping its character, celebrating its environment, improving functionality.
It was made clear that the intention was to minimise any works that would impact upon the wild and natural aspects of the park whilst considering the pressure of excessive maintenance demands.
It will, among other things, include:
Attend to beach side erosion east and west.
Assess strategic planting of mature trees for shade (but mindful of view blocking).
Provide for the replacement or adding of bins and assessing their overall look.
Undertake maintenance of seating and tables.
Improving paths and wayfinding.
Look into increasing toilet facilities.
Council officers have assured us that at all times they will be mindful of keeping the Park as natural as possible with minimal intervention and minimising "urban" elements (eg asphalt and concrete) while balancing the costs and time involved in maintenance issues when "natural" materials and elements are used.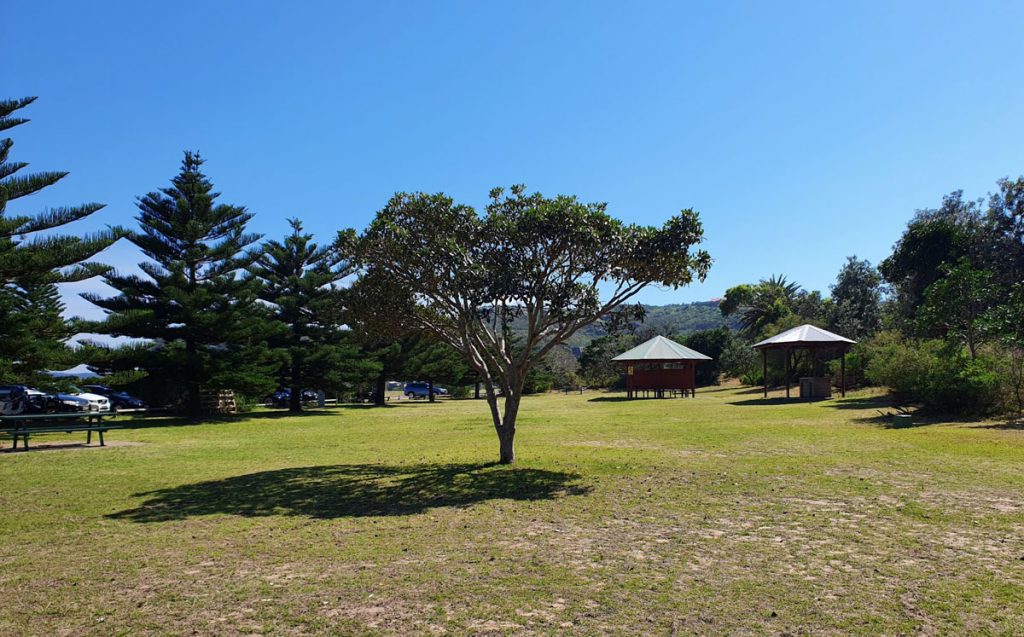 Picnic tables Gov Phillip Park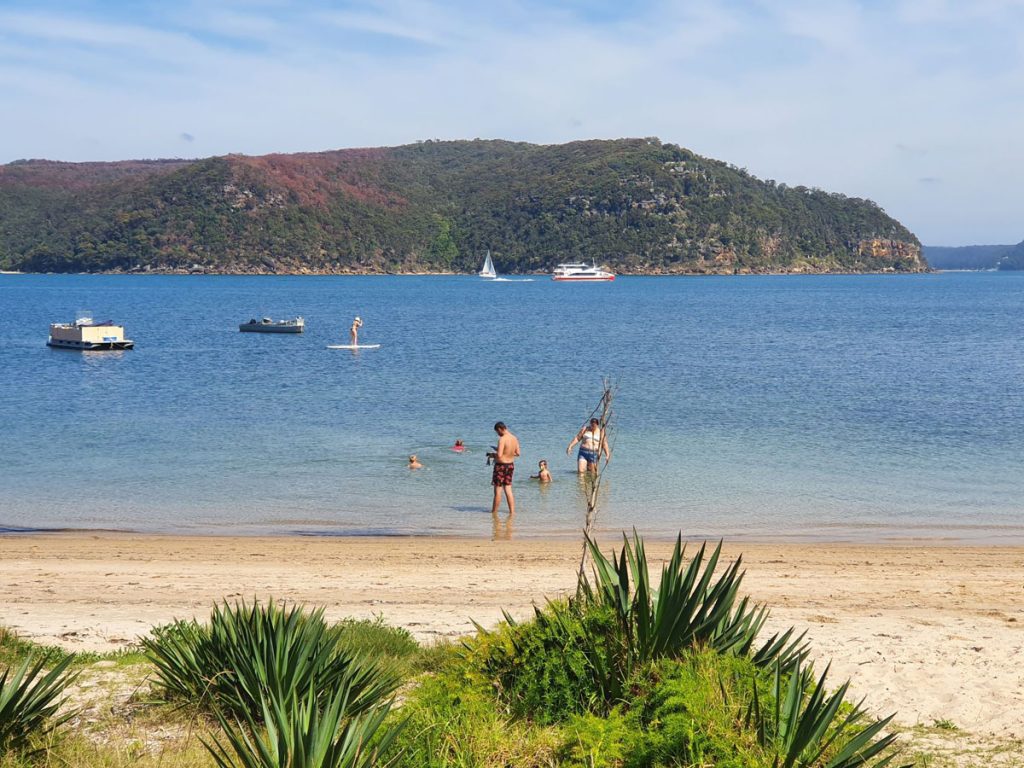 Enjoying Pittwater – Gov Phillip Park

URBAN NIGHT SKY PLACE
A consultation group has been formed and consultations are in progress for "Palm Beach Headland" which includes Governor Phillip Park, the golf course and Barrenjoey Head.

WHALE BEACH
We alerted Council's attention to considerable erosion around one of the stormwater outlets on the beach at Whale Beach. Council expects to complete repair work by end of October.
COVID19 – CANCELLATIONS
PBWBA CHRISTMAS COCKTAIL PARTY
Unfortunately, due to Covid-19 restrictions and uncertainty, we have had to make the difficult decision to cancel our Christmas Cocktail Party held in early December. We will certainly miss the chance to catch up with friends, neighbours and residents at this popular annual event.
We will, however, endeavour to host a Christmas coffee morning in December instead. Watch for an alert!
Avalon Beach Carols, New Year's Eve Fireworks at Bayview, Manly Beach and Dee Why Beach have been cancelled.
Due to the risk of Coronavirus (COVID-19) and acting on NSW Health advice on outdoor gatherings, Northern Beaches Council has made the tough decision to cancel this year's Christmas Carol events along with New Year's Eve fireworks to protect the health and wellbeing of our community and visitors. Council will instead put the funds towards smaller initiatives in the town centres and outdoor spaces such as public and street art, localised performers and carollers, lighting displays and Christmas decorations. Mayor Michael Regan said cancelling the popular events, which attract tens of thousands of people, was a very difficult decision but was simply the right thing to do. "The community's health and safety is paramount and we could not guarantee large crowds could gather safely with the continued threat of possible COVID-19 infections," Cr Regan said.

WALKWAY BLACK ROCK TO GOVERNOR PHILLIP PARK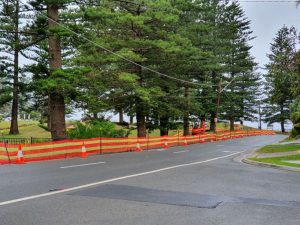 Work has commenced on this section of the walkway along the beachfront and should be finished by Christmas.
It begins at the entrance to Gov Phillip Park on Beach Rd and follows Ocean Rd to Black Rock.

ENVIRONMENT
TREE REMOVAL
We continue to advocate that all possible avenues (including requesting reports from Council's own level 5 arborists) are explored before NBC approves removal of significant trees. This has included the Norfolk Pine on the beach front which was damaged by lightening and the Norfolk Island Pine at "Coast" (Greedy Goat) the roots of which are causing structural damage to the building foundations.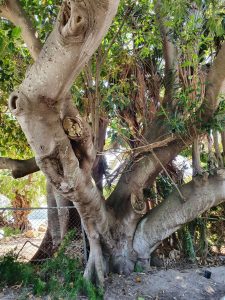 This Moreton Bay Fig is an example of a significant tree growing in the SW corner of the Golf Course.
Protecting and nurturing such magnificent trees – particularly canopy trees – is so important. These trees provide food and habitat for birds and animals and magnificent shade for us.
Moreton Bay figs are identifiable by their large buttresses and purple fruits. They can grow in a variety of sites and occur in sub-tropical, warm-temperate and dry rainforests. They are commonly planted as avenue and shade trees in parks and around farms.

WILDLIFE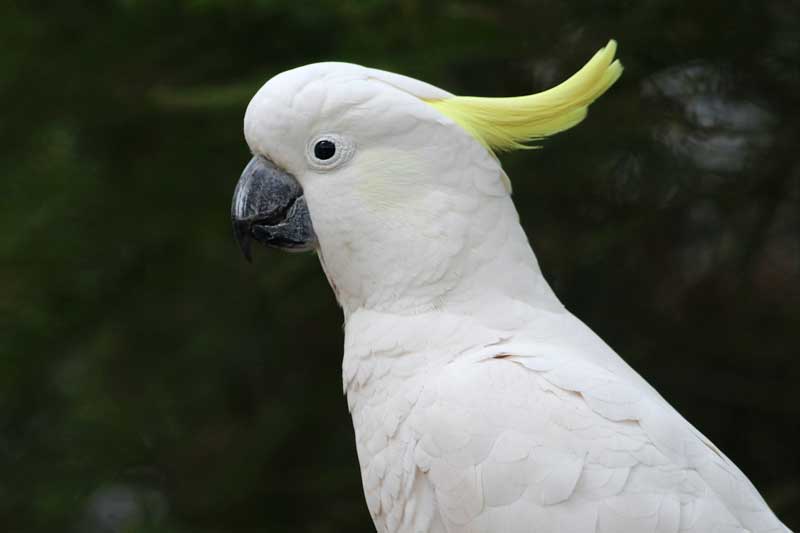 (photo Debora Cardenas)
Northern Beaches Police have been alerted to the shooting of native birds in the Careel Bay/Avalon Beach area. According to Wires (Wildlife Information, Rescue and Education Services) sulphur crested cockatoos and also a kookaburra have been shot probably by an air rifle. Local vets are saying there has been a series of these incidents. Please call Dee Why police on 9971 3399 if you have any information. Wires Rescue Line ph 1300 094 737
Did you know Cockies are "left-handed", can live for 100 years, or that they pick bindi-eyes out of your lawn before the weeds turn prickly? Cockatoos as a group evolved 95 million years ago on the ancient continent of Gondwana and are some of the smartest birds around. At this time of year, in tree hollows all over Australia, sulphur-crested cockatoo chicks are hatching.
MENTAL HEALTH, SOCIAL INTERACTION, GETTING OUT & ABOUT, FAMILY & FRIENDS
NBC: BIG IDEAS FORUM: It Takes a Village (online)
Wednesday 11 November, 7.30pm
The Big Ideas Forum is a quarterly event usually held at Glen Street Theatre which engages the local community in the robust exchange of ideas. This forum will be held online.
The Big Ideas Forum is an opportunity to engage with people you might not otherwise meet, hear opinions you might not otherwise hear, and come away from the experience an active participant in democracy, rather than a passive observer. Join a panel discussion with child and family experts on the importance of community in supporting families, and what it means to create your own village.
Join a discussion with:
Anne Hollonds, new National Children's Commissioner
Jay Laga'aia, childhood educator, actor and host of Playschool
Kerry Gwynne, manager of Dalwood Spilstead Service
Lois Birk, community member
https://www.northernbeaches.nsw.gov.au/community/community-group-support

STAYING CONNECTED WITH FAMILY & FRIENDS
A Manly start-up, KINSNAP, has developed an app to help families who have older members not using social media, or even not accessing the internet at all, to keep in touch. Families can share messages and photos and regular glossy newsletters or "gazettes" are sent to designated recipients such as grandparents or great-grandparents. Information at http:/kinsnap.family/

COMMUNITY CARE NORTHERN BEACHES – LOOKING FOR VOLUNTEERS
CCNB believes that kindness and community will make the difference at this difficult and challenging time.The Northern Beaches region has a very high population of older people, people living with disability and mental illness and people living alone.Helping comes in loads of shapes and sizes register your interest in becoming a CCNB Community Volunteer by completing our volunteer registration form. This social support program aims to link older individuals who are socially isolated with Community Volunteers. Subject to a Criminal Record and Reference Check anyone over the age of 18 can be a volunteer – all CCNB asks is that you commit some time to spend with your new friend.
For further information about volunteering opportunities please contact:
CCNB Community Programs Coordinator volunteers@ccnb.com.au ph:1300 002 262
LES SCULPTURES REFUSEES opens at Manly's Quarantine Station with artworks rejected by Sculpture by the Sea. Most of the artists have been in Sculpture by the Sea multiple times Artworks have been placed around the coastal and park spaces of the site offering magnificent harbour views and opens on October 16 to Nov19. Les Sculptures Refusées is open to all with free entry.
MOVIE CLASSICS AT NEWPORT BOWLING CLUB
A local film society, "The Bigger Picture Club", is a not for profit group which has started a 3 month trial season showing classic movies once a month. Membership is $20. Future screenings are Tues 10th Nov "Rear Window", Wed 9th December "When Harry Met Sally". Doors open 6pm.
https://www.thebiggerpicture.club/
DUNBAR PARK PLAYGROUND in Avalon Village has been upgraded. It is an inclusive playground for both young and older children offering a variety of challenges and experiences. There is plenty of seating for parents and carers. Feedback has been very positive.
AVALON BEACH RESERVE HARD COURTS are proving to be very popular. It's a delight to see them being so well used already. Lighting will be installed as well as a sheltered picnic table and more seating.
STATION BEACH UN-LEASHED DOG TRIAL – Update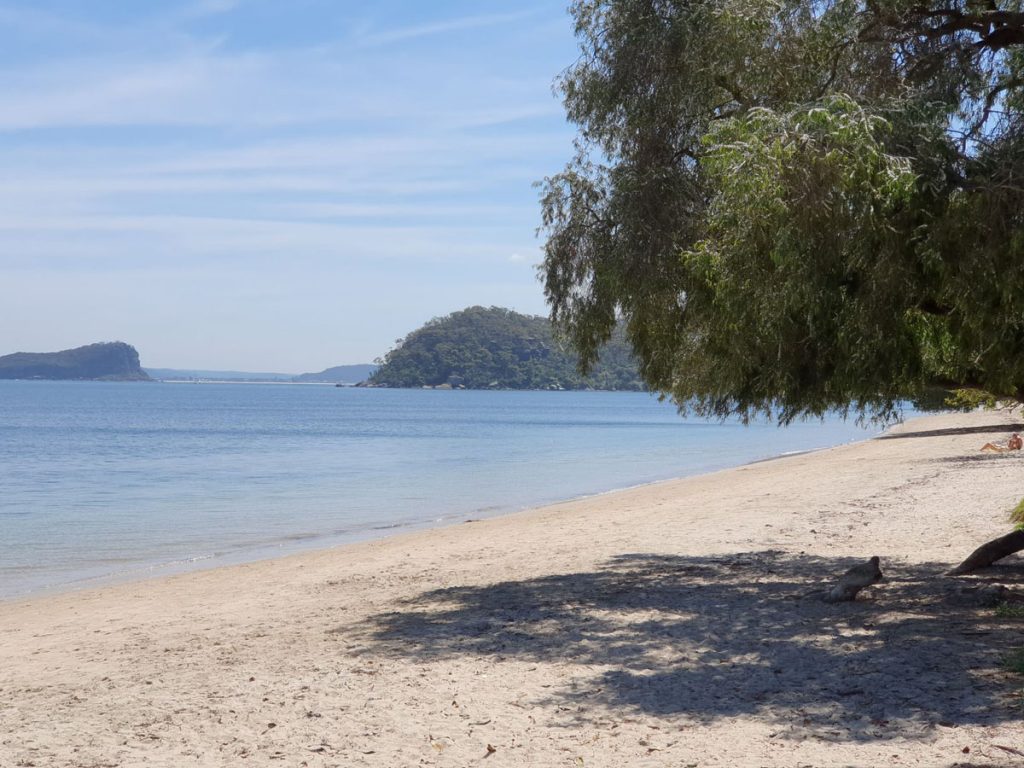 In August 2019 Northern Beaches Council resolved to commence an off-leash dog trial at a section of Station Beach (south of the Boathouse). A legal challenge was brought to the Land & Environment Court by a nearby resident and a four day hearing was held this week from October 20th to Oct 23rd 2020 with Chief Judge Justice Brian Preston presiding.
The matter is now adjourned awaiting his Honour's ruling.

TRANSPORT
L90 BUSES & OTHER BUS CHANGES
Major changes have been announced to Northern Beaches public transport from 20th December. The iconic L90 bus from the City to Palm Beach will be no longer! There will be no direct service to and from the CBD. Palm beach & Whale Beach passengers will have to catch the 199 bus or Keoride to Mona Vale and catch the B1 to the CBD or catch the 190x at peak times from Avalon Beach to the City.
Two of the major announcements made include the introduction of a 24/7 service for the B-Line, plus an express Dee Why to Chatswood service via Warringah Road which will run every 10 minutes.
The changes indicate a continued strategy by Transport for NSW towards a hub and spoke public transport model, supplemented by on-demand services such as Keoride in the upper Northern Beaches. Keoride is carrying around 20k passengers per month on the Northern Beaches Bookings ph 1 800 536 743 or download the app.
Mon to Wed 6am – 10pm, Thu & Fri 6am – 11.30pm, Sat 7am -11.30pm and Sun 7am – 9pm.
Rob Stokes, our local member, said the changes were being made in response to changing travel patterns, many of which had been evident before COVID-19 had impacted the way people use public transport.
Key changes announced include:
The B-Line will run 24 hours a day, 7 days a week to the CBD. Late night services will be extended to the QVB.
The 199 service (Palm Beach to Manly) will run 7 days a week every 10 minutes during the day. Overnight services will run every 30 to 60 minutes from Avalon to Manly with extra trips on Friday and Saturday nights.
The 190X (Avalon Beach to City) will be a reconfigured service to replace the current 188X from North Avalon/Careel Bay. It will run every 10 minutes during weekday peaks.

HEALTH & SAFETY
You may remember that during its Centenary year PBWBA donated a defibrillator which is available 24/7 and is located at Palm Beach Wharf. Other defibrillators are at the surf clubs at Nth Palm Beach, Palm Beach, Whale Beach and Careel Bay playing fields. Some local businesses such as golf clubs, RSLs and hotels also have defibs.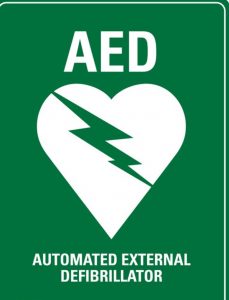 'SHOCTOBER' is sudden cardiac arrest awareness month. Where is the closest defibrillator to you?
Northern Beaches Council has published an online map of where its 45 defibrillators known as AEDs or defibs are located.
The colour-coded map shows the Council facilities and addresses where each defib is located and the 24-hour access Zapstands.
Over 33,000 people experience a cardiac arrest in Australia every year. Sadly, less than nine per cent survive.
Evidence has shown that defibs give a greater chance of survival from cardiac arrest in places where they are publicly available and used quickly on a patient, along with CPR.
A defib can be used by anyone, with clear step-by-step voice instructions that will guide you through the process that could save a life.
The first eight minutes after a person has a cardiac arrest are the most critical. Early access to CPR and defibrillation can increase the chance of a person's survival substantially.
During a cardiac arrest, the heart stops. Symptoms include sudden collapse and loss of consciousness and no, or abnormal, breathing.
Zapstands are available 24 hours, are 2.3 metres in height and coloured a distinctive bright green.
In an emergency, always call Triple Zero (000).

BURGLARIES & THEFT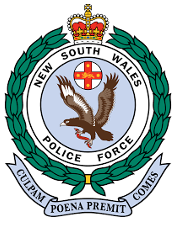 PLEASE BE ALERT & REPORT ANY SUSPICIOUS ACTIVITY TO THE POLICE.
We have been advised by residents that there has recently been a spate of home burglaries and car thefts in Bynya Rd, Sunrise Rd and Ralston Rd (amongst others).
Police – Mona Vale 9998 0699, Dee Why ph 9971 3399 or Crime Stoppers 1800 333 000
Re:The never ending problem of "Hoons" – call 000 (we have been assured this is the best number to call).

SPEED BUMPS OCEAN ROAD
Transport for NSW plans to have traffic calming speed bumps installed along Ocean Road in the near future.
GOOD TO KNOW!
DOWNLOAD THE NORTHERN BEACHES LIBRARY APP ON YOUR MOBILE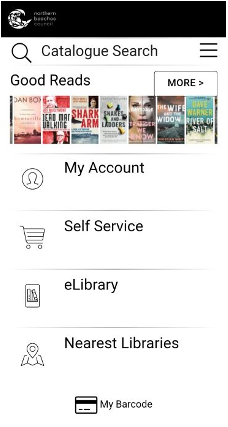 The Library app allows you to:
Borrow items using only your device;
View your loans and reservations or renew your items;
Store your library card and your family's cards;
Search the collection and request Click & Collect;
Scan the barcode on any book (like the one you see in a bookstore) to see if you can borrow it from the library;
Browse the eLibrary;
Keep up to date with the latest library news, and
Check out what's on at your nearest branch.
ART SPACE CONSTRUCTION COMMENCES AT AVALON GOLF CLUB
The refurbishment of the long-awaited Avalon Art Space Workshop has begun. This a new creative space for the whole community. Avalon Workshop will provide access to a range of creative workshops, build community connection and opportunity for the development of a variety of programs for youth audiences.
The multipurpose studios will provide a local artist a base for a 12-month period, while the other spaces will provide opportunities for other artists and creative teachers to conduct workshops.
Other local artists and artists groups will be able to hire the teaching spaces. Opportunities for some small-scale exhibitions space will also be explored once the space is opened to the community.
The Avalon Workshop will be a welcome addition to the range of creative spaces operating throughout the Northern Beaches, including Manly Art Gallery and Museum and Creative Space at North Curl Curl. The arts are strongly supported by Northern Beaches Council.
The refurbishment of the art space is expected to be completed by the end of January 2021.
CURRAWONG COTTAGES
Council is committed to restoring and upgrading Currawong so that it remains a valued tourist, heritage and recreational asset, for guests and day-trippers. The first stage of the upgrade commenced in February and includes updating three cabins, the games room and landscaping. Council have advised this upgrade should be complete by the end of the year.

HAVE YOUR SAY NORTHERN BEACHES COUNCIL
The Better Together Social Sustainability Strategy is an invitation to individuals who are interested in this area of policy to volunteer to join a consultation group. Closes 1-11-20
https://yoursay.northernbeaches.nsw.gov.au/better-together
Placing of Hoardings and Scaffolding is a consolidation of the policies of the three former councils, primarily using the Manly model of a statement of principles, backed up by internal guidelines, rather than a prescriptive policy. Helpfully the guidelines are not on the Have Your Say website and were not provided to the Council when it approved the policy going out to public comment. The policy and guidelines relate to hoardings and scaffolding on public road reserves and are designed to (i) minimise impact on pedestrians and vehicles; (ii) specifications either Class A, B or C; (iii) interaction with trees; and (iv) colour currently white and visual and amenity requirements. Closes 1-12-20

COVID-19 Summer Action Plan for outdoor public spaces
This covers all beaches in the LGA as well as major public spaces, including Governor Phillip Park (but not Pittwater Park). It sets out limits for the total numbers of people in each and measures to control those numbers (but doesn't spell out how to count them), including additional rangers, consultation with surf clubs and so on. The rangers will have power to close car parks as well as police the numbers on the beaches and in the parks. closes 1-11-20 https://files.northernbeaches.nsw.gov.au/sites/default/files/covid-summer-action-plan.pdf
Public Space Vision and Design Guidelines. This is an important document which sets out policies for all kinds of public space in the LGA, including roads, footpaths and walking trails and paths. In its 139 pages, it sets out policies and designs for the structure of these kinds of infrastructure in order to meet certain social objectives. It seeks to slow traffic down and is definitely anti-car. It talks about narrowing roads, introducing bike paths (it does not use the dreaded word "cycleways"), tightening corners so that cars have to slow down further to go round them, widening footpaths (partly, to be fair, to provide more outdoor dining space and promote more social interaction). It says that pedestrians should be given priority in village/town centres over cars but does not mention bikes or motorbikes. It would reduce parking spaces. It would produce greener public spaces through additional of trees and understory and better water management practices. The documents also includes much detail of street furniture, footpath surfaces, lighting ans the like for four different types of centres, classified as Beach, Waterfront, Bush and Urban from the earlier survey. The document will be carefully reviewed by the Committee.
Closes 1-11-20
https://yoursay.northernbeaches.nsw.gov.au/northern-beaches-public-space-vision-and-design-guidelines

A LITTLE FURTHER AFIELD
NORTH HEAD MANLY
The Sydney Harbour Trust is inviting NSW residents to have their say on the future of the treasured public parkland of North Head Sanctuary in Manly in a bid to transform it into a bustling community hub.
Have your say www.harbourtrust.gov.au online survey or text "hello harbour trust" to 0480018889
https://www.harbourtrust.gov.au/en/our-news/join-the-conversation-on-north- head-sanctuary/
MANLY FERRIES
Concerns have been raised that the iconic Freshwater-class ferries will be withdrawn from service when new, faster Emerald-class ferries come into service next year. Transport for NSW (TfNSW) is understood to be considering how the new Emerald-class vessels will be introduced and what the service mix will be for the Manly route.
The Emerald-class ferries can make the Manly to Circular Quay trip in 22 minutes. Despite having a lower passenger capacity per vessel, they can be run every 10 minutes at peak times, meaning total passenger volumes are higher. They also cost roughly half as much to run compared to the older Freshwater-class vessels.
According to TfNSW, no decisions have been made on the future of the Freshwater fleet and they are investigating options to maintain some of these vessels past next year.
Members of the community concerned about the potential change to services have started a petition, which at the time of writing had over 4,500 supporters. They believe these ferries are a part of our history, they are iconic, they are a tourist attraction which allows visitors from all over the world to enjoy our superb harbour and that Manly isn't Manly without these ferries.
The next Committee Meeting will be held on Monday 9th November 7pm.
Please let us know of any concerns you have.
Stay safe and well and enjoy the spring weather.
Richard West
President
(Tel 0407 942 941)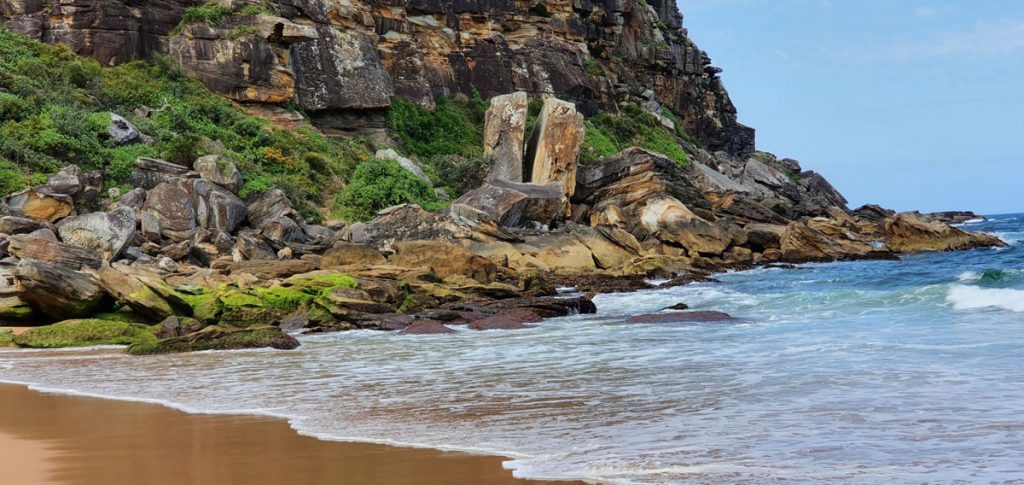 Wonderful rock shapes and colours at North Palm Beach (Courtesy Susi Hanke)