Covid-19 is still with us and we are fortunate in NSW that we do not have many cases but Victoria shows us how quickly that can change.
Closed borders are proving difficult for many people, particularly those near the borders, and travel to other parts of Australia has to be postponed again. We have hopes of a vaccine and, if trials are successful, early and free access to it. Meantime, we are encouraged to wear masks when we are close to other people, keep physically distanced and practise strict hand hygiene. Also, please get tested with even slight symptoms. Our nearest Test Clinic is in the Community Health Centre (building 14) at Mona Vale Hospital 9am-4pm, 7 days.
SEAWALL RENEWAL AT PITTWATER PARK
The Council's Landscape Construction Team will start work in late August on reconstructing a section of the collapsed sea wall in Pittwater Park. It should be completed by October, weather permitting. Working hours Monday-Friday 7am-4pm. During the construction period sections of the Park may be closed. Enquiries: Park Assets team 1300 434 434

PITTWATER NATURAL HERITAGE ASSOCIATION
The Pittwater Natural Heritage Association cares for our natural world in the Pittwater area by looking after bushland, caring for wildlife and producing sustainable food in community gardens and at home. Contributions are welcome. If you are interested please contact: pnhainfo@gmail.com. PNHA has published its first bulletin which contains news and stories from bush carers, wildlife carers, community and home gardens. Website: pnha.org.au (Nature)
NORTHERN BEACHES PARKING PERMITS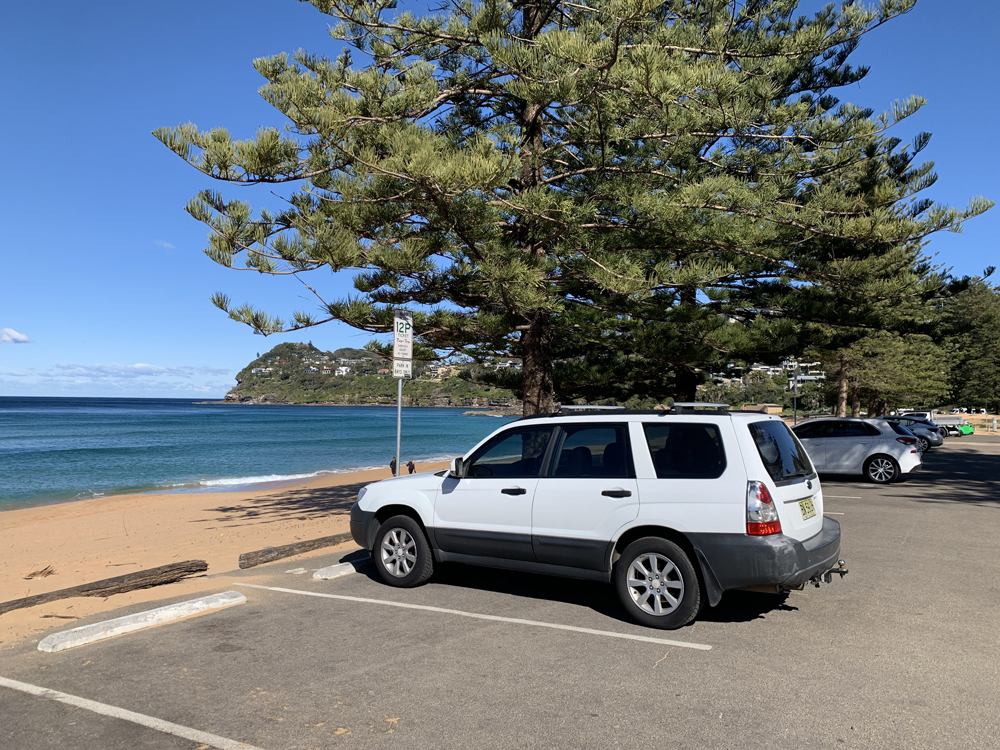 Northern Beaches Council will be issuing digital parking permits which will be linked to vehicle registrations in the 2021-2022 financial year. Cars not linked appropriately will be subject to an immediate fine. For more than three years we have requested action to stop the sale of Northern Beaches' parking permits on line for profit although, officially, they are not transferable so this is a great step forward. Ratepayers are entitled to two free permits and if the property is rented the landlord is obliged to give them to the tenant.
WAKEHURST PARKWAY UPGRADE
Northern Beaches Council has completed a flood mitigation assessment study and are in discussions with Transport NSW. When the project proposal is finalised a request for funding can be submitted to the $4b Urban Congestion Fund. This is an important issue for us as it is our most direct route to the Northern Beaches Hospital. If you would like to register your request for urgent action you can sign a petition started by our Federal Member, Jason Falinski:
https://jasonfalinski.ivolunteersau.com/Sign/Wakehurst-Parkway
VOLUNTEERS TO TEACH ETHICS AT AVALON PRIMARY SCHOOL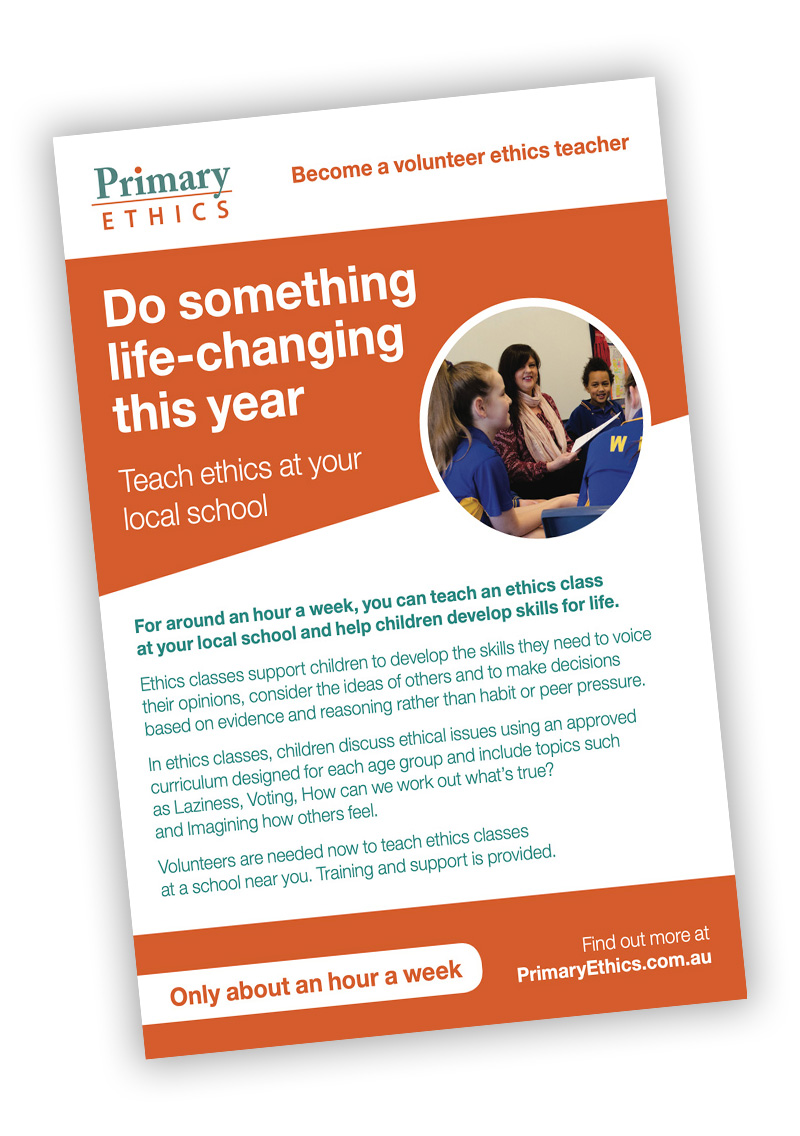 Would you like to be a Volunteer Ethics Teacher at Avalon Primary School? Volunteers will undergo a free online training course from Primary Ethics and then teach for half an hour each week (on Tuesday mornings) in the primary school using a Community of Inquiry approach. This involves posing questions to the students and then facilitating a discussion. The curriculum is fully developed and approved by the Department of Education and volunteers find it a positive and rewarding experience.
If you would like to find out more, please contact the Co-Ordinator, David Bartolo, at david.bartolo@tafensw.edu.au (ph. 0407 371 338) or visit https://primaryethics.com.au.
ENERGY USE AND EMISSIONS/CLIMATE CLEVER
The ABC programme "Fight for Planet A" with Craig Reucassel has challenged families to look at how they might reduce their energy use and emissions. The Council is backing this challenge by offering a limited number of residents a one year subscription to an online tracking tool which is used in the programme. The tool will calculate your home's carbon footprint, look at your consumption, compare you with other similar homes and help you find ways to reduce your energy, water and waste. If you are interested, please download the Application Form for the Home Carbon Tracking Tool from the Council website by 28 August, 2020.

PARKING CHANGES IN BARRENJOEY ROAD, AVALON
Transport for NSW is installing a morning No Parking zone between 560 and 594 Barrenjoey Road, Avalon which will operate in peak hour, from 6am to 10 am Monday to Friday. This is designed to ease congestion for southbound motorists and public transport users by making all lanes available for use. It should have an immediate positive impact on traffic flow as well as improving safety by removing parked vehicles from the kerbside lane. The signs will be installed on Thursday 27 August and these restrictions will operate from Friday 28 August.

SUICIDE PREVENTION
A new suicide prevention network is being set up by the Council and Wesley Mission similar to other networks the Mission has established across Australia. This will be the next project of the Northern Beaches Suicide Response Steering Group which is made up of health professionals and NSW Police as well as local service groups and members of the community. The Suicide Response Group has so far co-ordinated the training of 1,000 community "Gatekeepers" which will take place over the next three years.

60TH ANNIVERSARY FOR ST DAVID'S ANGLICAN CHURCH, PALM BEACH
St David's Anglican Church is celebrating its 60th anniversary. Bishop Marcus Loane 'christened' the Church on 16 August 1960. Prior to opening as a church the site was a local milk bar café known as "Rick's Inn". The building of the current Church received a massive boost once the troops returned home from WW2 in 1945 – their enthusiasm no doubt to "Give Thanks" for a safe return and to honour fallen comrades.
HERMINIE'S LANDING
The naming of the landing at Observation Point as Herminie's Landing to honour the memory of Herminie Susan Swainston who died on 1 March 2018 will go to the August Council meeting for approval before public consultation. Herminie was a well-known resident of Palm Beach where she dedicated a lifetime of service to the preservation of the Palm Beach landscape. She was a Vice-President and life member of "Friends of the Bible Garden" and worked hard for it as well as being a very supportive member of St. David's Anglican Church where she was a chief fund-raiser. PBWBA also greatly benefitted from her efforts as an active member and until shortly before her death she was particularly involved in the planning of the Palm Beach Walkway to Governor Phillip Park. It is planned that artwork will also be installed at the site as part of the collection of art work on the Coastal Walkway. Contrary to press reports the motion does not call for the renaming of Observation Point, just naming the landing, and no statue of Herminie is envisaged. If the Council approves the motion there will be a period of 28 days for the community to comment on the project. We would be interested in the views of our members and if you would like to respond please email info@pbwba.org.au or contact the President.

TRIAL SHUTTLE BUS FOR PALM BEACH AND WHALE BEACH
Councillor Alex McTaggart has submitted a motion which will go to the next Council meeting on 25 August for Council to investigate the costs and benefits of a Hop On Hop Off style mini bus to improve public transport over the summer period at Palm Beach and Whale Beach. The trial period would run from Boxing Day 2020 to Australia Day 2021 (4 weeks) and run on a loop from Careel Bay including Palm Beach ferry, Governor Phillip Park, Palm Beach, Whale Beach and Avalon. The suggested daily time period would be 9 am to 6 pm. We have long requested this and hope that the trial will be approved by Council.

AVALON PLACE PLAN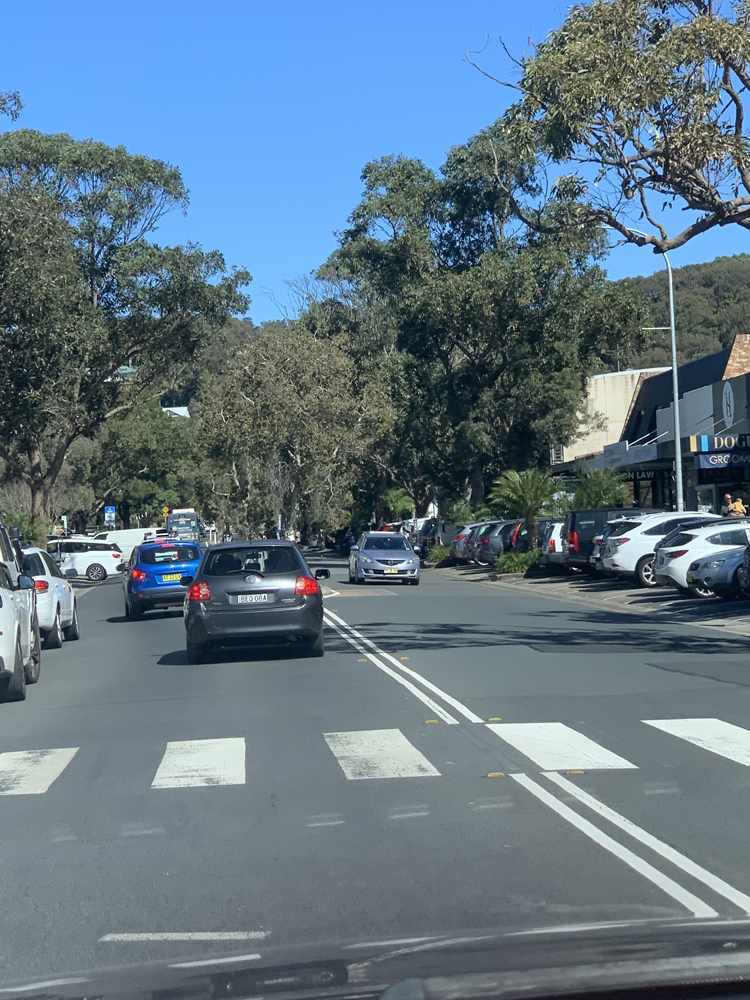 Northern Beaches Council has issued a first draft of the Avalon Place Plan to members of the Strategic Reference Group (our President is a member of this Group). The draft has been discussed with the Association at meetings between the President and Committee members with Ray Brownlee,the CEO of NB Council and Anne Maree Newberry, Manager – Strategic & Place Planning. A new draft plan is expected by the end of September for public consultation. Our position has always been that the priority should be to retain the village atmosphere with its mix of shops and beach and its relaxed atmosphere. We oppose the installation of a dedicated cycleway across the village which would be dangerous and destroy the easy pedestrian flow.
INFRASTRUCTURE SPENDING CUTS BY COUNCIL
NB Council anticipate a loss of revenue amounting to $12.4 m. due to Covid-19. As well as this, measures to support the community at this time will mean a total shortfall of $21 m on previously expected revenue. The Council has decided to cut its infrastructure spending by $2.1 m. during this financial year. These cuts will be reflected in reduced funding for the Northern Beaches Bike Plan, postponement of conversion of sports grounds to synthetic surfaces, reduced funds for equipment and stormwater drainage.. Essential work has been prioritised and work already financially committed to a contractor will proceed. In spite of these cuts, the Budget for 2020/2021 details a total of $105m. to be spent on community infrastructure.

LOCKERS AT PALM BEACH WHARF
The trial of lockers at Palm Beach Wharf has had mixed results. Some damage has occurred and, although storage at the wharf is very desirable, it was designed to be a service for residents rather than a facility for regular use by non-residents. The Council is considering installing new lockers more securely but still near the wharf.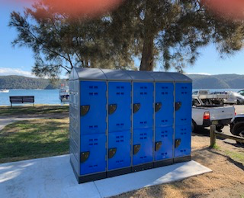 NORTHERN BEACHES BIKE PLAN
In March the Northern Beaches Council issued a Bike Plan showing routes through the LGA and the Association made a submission, a copy of which is on our website. We do not feel that the narrow roads of our area are suitable to include formal cycle routes. At the last Council meeting the Bike Plan was passed without amendment.

PARKING
The first half of 2020 has proved a particularly busy time in Palm Beach and Whale Beach and this did not slow as we coped with the repercussions of Covid-19. It seems unlikely to end soon as, apparently, many people who may previously have only occupied their properties part-time are considering making them their main residences and many more people are anxious to move to the area. The number of visitors has also increased and our shortage of parking, always a problem, is increasing. We have asked Phil Devon, Manager, Transport Infrastructure at Northern Beaches Council to come to one of our Coffee Mornings to discuss this and hear details of how it affects residents. He has agreed to this and we will give notification to members when it has been arranged.

MEETINGS
We are still hesitating to have a face to face Coffee Morning but hope to do so before too long. We will publicise it as soon as we have made a decision.

ISSUES OF CONCERN RAISED WITH COUNCIL
You will realise that we frequently raise matters of concern to residents with NB Council and we would like to thank them for the efforts they make to address them.
Two of many matters which have recently been referred are the erosion at Whale Beach and the deterioration of the sign commemorating Douglas Marks at Black Rock.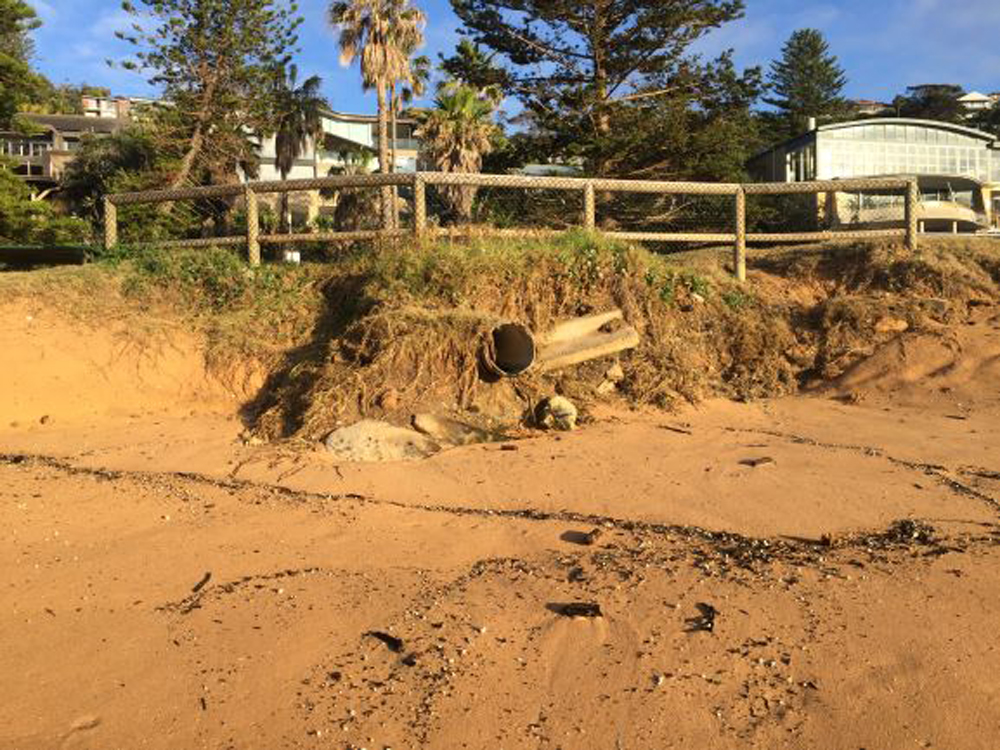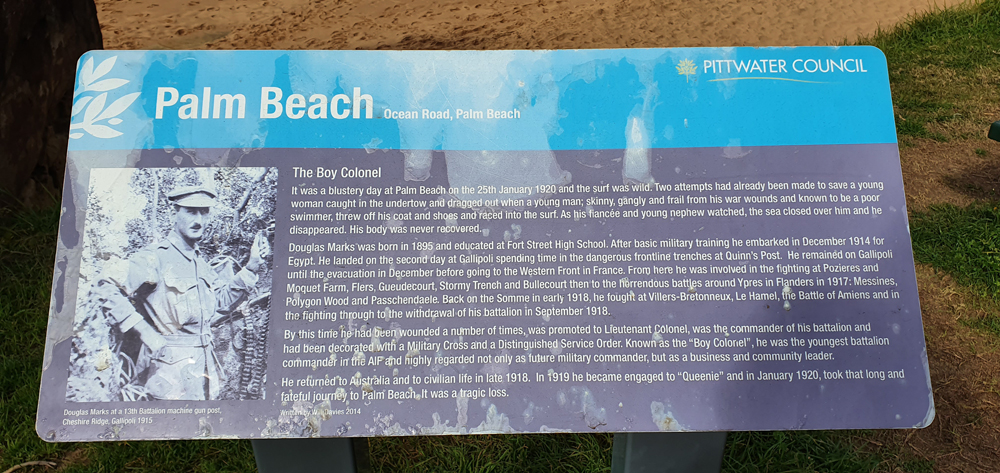 These matters are currently being taken up by the Council.

The next Committee Meeting is Monday 14 September. If you have any concerns please contact me. Stay safe and well.
Richard West
President (Tel. 0407 942 941)