NORTHERN BEACHES HOSPITAL
An Upper House Inquiry has been established to examine the operation and management of the Northern Beaches Hospital under the Chairmanship of The Hon. Greg Donnelly MLC. It will examine the contract and arrangements establishing the hospital as well as its ongoing operation and maintenance. This will include the current standards of service provision and care along with staffing arrangements and staffing changes at the hospital.
Importantly, it will also examine the impact of the hospital on surrounding communities and health facilities, particularly Mona Vale Hospital and Royal North Shore Hospital. In addition, the committee will examine the merits of public private partnerships for the provision of healthcare.The community are encouraged to submit their experiences by 28 July.
email portfoliocommittee2@parliament.nsw.gov.au or call 9230 3586.
Findings will be published in February 2020.
AVALON PLACE PLAN
As part of the My Place – Avalon consultation process the Council will be holding a special event on Saturday 27 July from 8.30 am to 2 pm on Old Barrenjoey Road, Avalon (in the vicinity of the Community Centre). The road will be closed and workshops will be set up to encourage the local community to give their views on how Avalon should develop in the future, particularly traffic flow through the intersection of Avalon Parade and Old Barrenjoey Road, interface between pedestrians and vehicles, timed parking to free up parking places, Dunbar Park, Playgrounds and the layout of the village. PT Consultants have provided a report to Council and this is available on the Council website. Please try to get along and express your views. This is your opportunity to give feedback to Council and influence their future plans for Avalon.
More info available at Avalon Preservation Association
ROUNDUP/GLYPHOSATE
The Council has acknowledged the considerable public concern regarding the use of Roundup on the Northern Beaches. It has been trialing an alternative organic product for weed control which is being used as a substitute. We are continuing our pressure to eliminate the use of glyphosate products entirely The council website now lists the products being used on sports ovals and high use reserves. They are not glyphosate but if you read the product safety data they are clearly not harmless either.
More info available here: Weed Control Techology | Spraying Program
Palm Beach: view from The Bible Garden in Mitchell Road
HERITAGE BUS SHELTER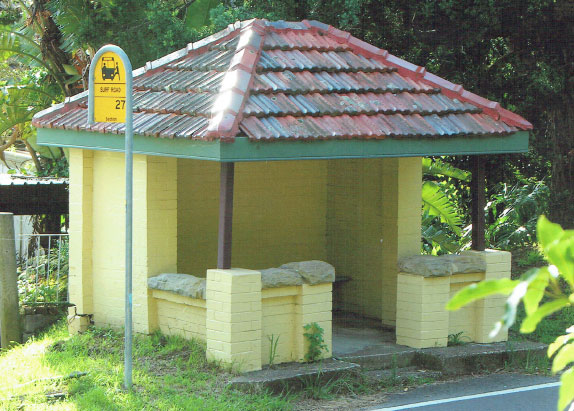 Work has started on the reconstruction of the heritage bus shelter opposite Surf Road in Barrenjoey Road.

MONA VALE HOSPITAL
Work has commenced on the new inpatient building to house a specialist 10-bed inpatient geriatric medical unit and a dedicated 10-bed inpatient palliative care unit, the first of its type on the Northern Beaches. The estimated completion date is mid-2020. The Urgent Care Centre is also being renovated and the hospital's first permanent Ambulance Station will be installed. Construction of a new 10-bed inpatient drug and alcohol rehabilitation centre is also planned.

BARRENJOEY LIGHTHOUSE SEWER CONNECTION WORKS
National Parks & Wildlife Service have advised that they will be commencing work to connect water and sewer from Barrenjoey Lighthouse to the mains in Governor Phillip Park, expecting pipe laying to commence on 10 June (perhaps 17 June depending on contractor logistics). Notices will be displayed to advise the public of this work. The purpose is for the provision of toilets and water at the Lighthouse. More than 250 000 people visited the Lighthouse precinct in 2018.

LITTLE PENGUINS ON LION ISLAND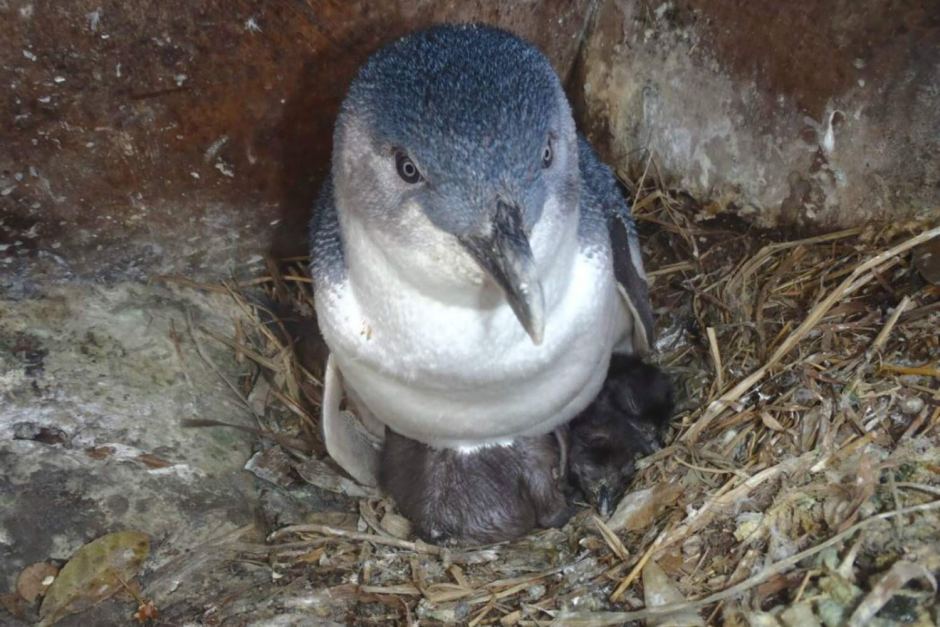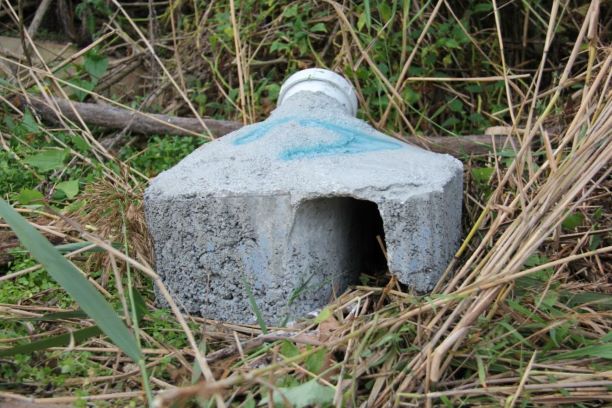 Courtesy of the ABC
Sydney has only two remaining colonies of Little Penguins. One of them is on Lion Island but last year's bush fire destroyed 85 per cent of their habitat. Now the NSW National Parks and Wildlife Service have installed 20 concrete burrows on the island which will protect the penguins from foxes and goannas. Now is the time they are looking for places to mate and lay their eggs so it is hoped that they will occupy these burrows which were made by a women's shed group known as the Fix-It Sisters.
LOCAL HOUSING STRATEGY
The Mayor has confirmed that the Northern Beaches Council has applied for a deferral for 6 to 12 months of the NSW Government's Medium Density Housing Code to enable the Council to complete its Local Housing Strategy which will be an essential part of the new Local Environmental Plan. The State Government has set housing targets but within these targets there could be greater housing diversity. Rob Stokes, who is now Planning and Public Spaces Minister, is in favour of providing more choice of housing which could include redeveloping individual homes into two or three terraced houses and thus create lower-density attached housing which is not possible at the moment. The new Local Environmental Plans are due for completion by 2021.

SEISMIC TESTING IN THE SYDNEY BASIN
Asset Energy, which is the title holder of Petroleum Exploration Permit 11 (PEP 11) has previously conducted seismic testing in the offshore Sydney basin and has identified two areas for further investigation 30 km off the coast at Newcastle. Jason Falinski, our Federal Member, has confirmed that NOPSEMA (The National Offshore Petroleum Safety and Environmental Management Authority) needs to assess and accept a detailed environmental plan before any further exploration activity can take place. Asset Energy are making an application for 3D testing following the 2D testing already carried out although there is considerable opposition from Northern Beaches Council, James Griffin and Jason Falinski who are requesting the federal government to suspend seismic testing while environmental impacts are fully examined.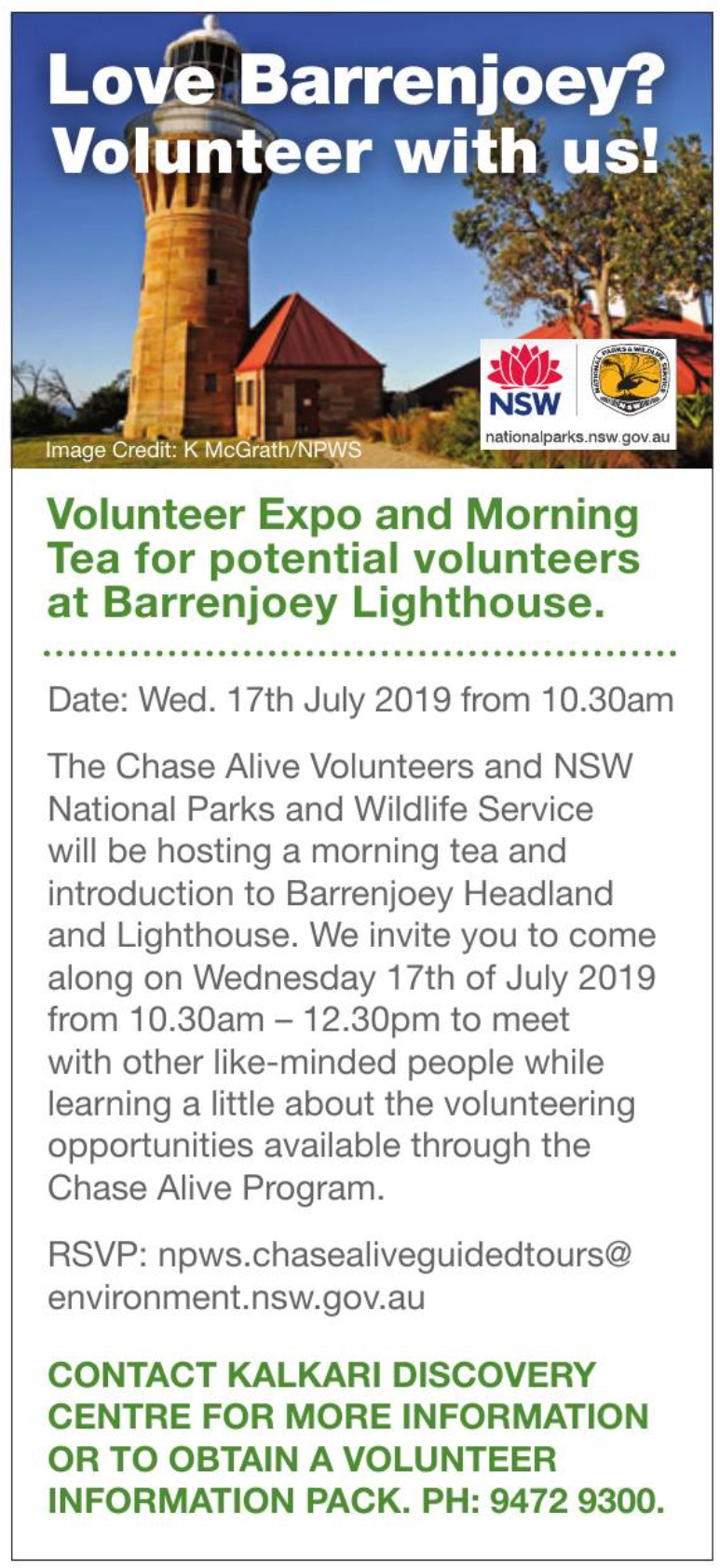 STATION BEACH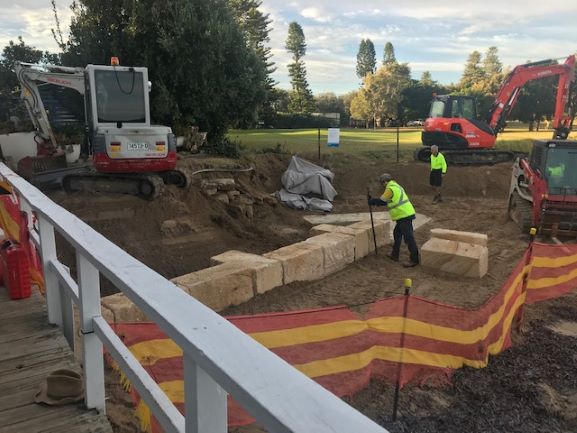 Improvements are being made to Station Beach near The Boathouse to provide safer access to the beach particularly after two accidents in the area and also to counter erosion of the seawall.

ILLEGAL DUMPING IN PALM BEACH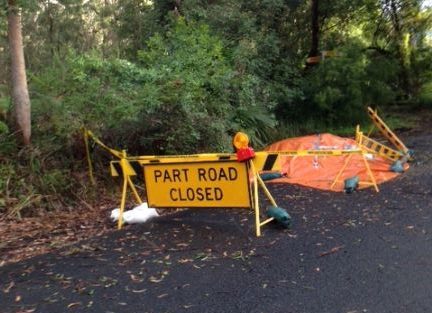 Watch out for illegal dumping in the Palm Beach and Whale Beach areas. Recently one of our sharp-eyed members spotted not one but two instances of illegal dumping in Palm Beach. One was in bushland off Bynya Road and the other was at the edge of McKay Reserve at the corner of Cynthea and Ebor Roads. Fortunately he was able to note details of the person and the truck involved. He reported the issue using the on-line form provided on the Council website. Council's response was prompt. Both instances involved asbestos dust and associated debris. The areas were secured with tarpaulins and warning signs erected to prevent harm to the public. After several days a specialist team removed all of the dumped material.
To maintain the natural beauty of our area and keep us all safe please be vigilant about such offences. If safe to do so, take photographs of the offender(s) and their vehicle. Failing that, provide a description of those involved and the number plate of their vehicle. If you consider the matter to be urgent or it presents a danger to the public NBC rangers may be contacted by telephone 24 hours a day, seven days a week, on 1300 434 434.

REPORTING OF LOCAL CRIME
There have been several instances of theft from parked cars in the last two weeks, including five cars in Avalon, four at Newport and two at Clareville last weekend. Not all the cars were locked and thieves were able to steal laptop computers, tools, cash, sunglasses etc. There have also been reports of theft/break-ins in vehicles in Barrenjoey Road, Cynthea Rd, Bynya Rd, Palm Beach Rd and Pacific Rd as well as three of our local shops. There also seem to be more thefts from cars overall but the latest figures for the 12 months to March 2019 show there has actually been a decrease on the year before, 917 down to 758. However, the police emphasise that they would like to hear directly of damage to property, car break-ins, graffiti or general hooliganism. Many people are posting information on social media rather than informing them directly but they need to have as much intelligence as possible to establish patterns and gather evidence for a successful court case. They make the point that much of this crime is committed by a small number of people. Please report any crimes to the Police Assistance Line on 131 444 or Crime Stoppers on 1800 333 000 as well as posting on social media.

QUEEN'S BIRTHDAY HONOURS
Congratulations to Heidi Middleton who was awarded an AM, Member in the General Division of The Order of Australia, for significant services to the fashion industry and various charities.

SUBMISSION/FEEDBACK DATES
NSW PARLIAMENT: Inquiry into the Operation & Management of the Northern Beaches Hospital Submissions from the Community are welcome .
Please email portfoliocommittee2@parliament.nsw.gov.au by 28 July 2019.
or phone 9230 3586
NBC Tourism – Destination Management Plan by 7 July 2019
The draft key directions set out the destination statement and experience themes that will shape the Council's DMP. These have emerged through industry consultation (including the Northern Beaches Industry Tourism Summit) annual visitor surveys as well analysis of global and domestic trends and recent visitation data. Please provide your thoughts directly on the document in "Have Your Say" on the Council website and/or complete the survey available on page 3 of the document. Alternatively you can provide feedback in writing: Northern Beaches Council, PO Box 82 Manly NSW 1655, marked 'Destination Management Plan – draft key directions'.
NBC Proposed Station Beach Off Leash Dog Trial by 3 pm 12 July 2019
Council commissioned Cardno (NSW/ACT) to prepare a Review of Environmental Factors (REF) for the proposed dog off-leash area trial at Station Beach. The REF has been completed and assesses the potential environmental impacts associated with the proposed trial. Comment Online "Have Your Say" Council Website or in writing marked 'Station Beach Dog Off Leash Area – Proposed Trial' to Northern Beaches Council, PO Box 82 Manly NSW 1655. If you would like more information please contact the Parks & Recreation Team on 1300 434 434

DATES FOR YOUR DIARY
July Committee Meeting Monday 8 July, 7 pm Pacific Club (upstairs) Ocean Rd
Beryl Driver's "Mermaids of Palm Beach – Black & White Night of Fun and Dancing" Monday 15 July 2019 6.30 pm Club Palm Beach or contact Beryl on 0410 478 897
This is Beryl's 21st – and last! – annual fundraising dinner for Variety the Children's Charity which supports youngsters aged up to 18 living with a disability, chronic illness, facing financial hardship, geographical isolation or in need of critical care. www.variety.org.au/nsw/variety-bashes. This year's Variety Bash is from Bondi to Batt Reef (Port Douglas) 28 July to 6 August.
July Coffee Morning Thursday 25 July, 10.30 am at Moby Dicks, Whale Beach Rd Whale Beach
Avalon Place Plan, Community Consultation, Saturday 27 July, 8.30 am to 2 pm, Old Barrenjoey Road, Avalon (outside Community Centre)