AS OF 30th JUNE, WITH GREATER SYDNEY NOW WITH LOCKDOWN OR STAY AT HOME ORDERS DUE TO THE COVID-19 PANDEMIC, THE MEETINGS MENTIONED BELOW HAVE BEEN POSTPONED UNTIL RESTRICTIONS ARE LIFTED. MINISTER ROB STOKES IS IN ISOLATION AS A RESULT OF CLOSE CONTACT WITH A POSITIVE CASE IN PARLIAMENT AND WE SEND HIM OUR BEST WISHES.
MANY COUNCIL EVENTS AND SERVICES ARE RESTRICTED, POSTPONED OR CANCELLED SO PLEASE CHECK THE COUNCIL WEBSITE FOR UPDATES.
DEVELOPMENT APPLICATIONS
PBWBA is very aware of strong community concern regarding proposed developments in the Pittwater Park/Palm Beach Wharf commercial precinct including 1102 Barrenjoey Road and 1112-1116 Barrenjoey Road … and we share these concerns. Height, bulk, scale, proximity to and overpowering of Barrenjoey House and context within the streetscape and Pittwater Park/Wharf precinct are some of these concerns. We have already had discussions with architects and consultants and are seeking further advice and discussing matters with Northern Beaches Council. Members of PBWBA committee were to meet with NBC CEO Ray Brownlee and the head of Planning, Louise Kerr on June 29th to discuss these particular proposed developments and the future of the precinct as a whole but this has been postponed until restrictions are lifted. We are also seeking a meeting with our local member The Hon Rob Stokes at a suitable time.
We have been advised that the proposal for 1102 Barrenjoey Rd will automatically be referred to the NBC Local Planning Panel for determination due to the number of submissions received by Council.
To follow the progress of the Development Applications referred to above use the following links to the DAs on the NBC website Planning and Development section, then click "documents".
1102 Barrenjoey Rd
https://eservices.northernbeaches.nsw.gov.au/ePlanning/live/Public/XC.Track/SearchApplication.aspx?id=1957444
1112-1116 Barrenjoey Rd
https://eservices.northernbeaches.nsw.gov.au/ePlanning/live/Public/XC.Track/SearchApplication.aspx?pid=420163
We remind members that a PBWBA submission is only counted as one and we encourage members to express their views directly to Council by writing their own personal submissions which can be sent up until the time of determination.
On the Northern Beaches Council website, in the Planning and Development section, an Application Search can be used to track the progress of applications in any Northern Beaches suburb currently under assessment by Council (Development Application or a Complying Development Certificate), to view past development approvals against a property, or to make a submission on a Development Application. A search can be undertaken by address, by map or via a weekly or monthly list.
https://eservices.northernbeaches.nsw.gov.au/ePlanning/live/Public/XC.Track/SearchApplication.aspx

WHALE BEACH ROAD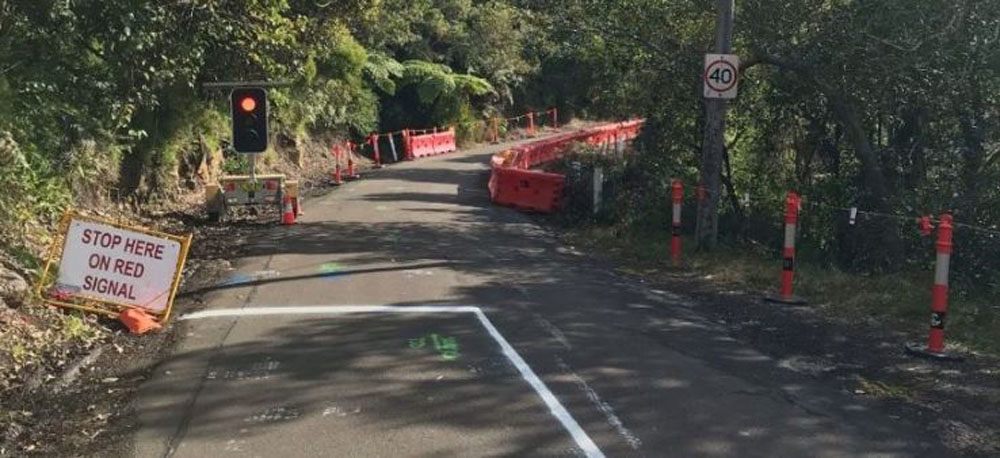 Council has decided to partially close Whale Beach Road near number 344. After a recent geotechnical inspection, the decision has been made to temporality restrict Whale Beach Road to one lane. This partial closure will commence 1 July 2021 and is expected to remain in place for 6 – 8 weeks while temporary works are undertaken to stabilise a retaining wall supporting the road. The area will be managed using portable traffic signals and affect traffic flow between Norma Road and Florida Road, Whale Beach.

JUNE COFFEE MEETING REPORT
At the June coffee meeting held at Moby Dicks Whale Beach, Ms Karen Smith, Education Officer from the Aboriginal Heritage Office, gave 30+ members a very interesting, moving and informative presentation on indigenous history, culture and presence on the Northern Beaches.
The Aboriginal Heritage Office is a joint initiative by  Lane Cove, North Sydney, Willoughby, Ku-ring-gai, Strathfield and The Northern Beaches Council  in a progressive move to protect Aboriginal heritage in these areas.
Part of the work of the Aboriginal Heritage office is to monitor these Aboriginal sites on a day to day basis and long term management reports are developed to ensure their preservation and protection.
Another key role of the Aboriginal Heritage Office is to give Aboriginal and non-Aboriginal people involved with these council areas an avenue of approach to discuss issues or concerns they may have.
There are hundreds of sites protected by Council, including middens, rock carvings, camp sites, rock shelters and art.
Council supports the Aboriginal Heritage Office which works towards the conservation of over 1000 indigenous cultural sites across Northern Sydney. It plays an important role in education and awareness of the area's significant Aboriginal cultural heritage.
The Aboriginal Heritage Office and Museum & Keeping Place is located at 29 Lawrence St, Freshwater, near Oliver Street. The Aboriginal Heritage Office hosts a museum of Aboriginal artefacts and historical displays covering pre-colonial times to the modern day.
Open: Tuesday to Thursday, 9.00-4.00pm, Entry Free (closed at present due to Covid-19)

KEORIDE
Minister Andrew Constance has confirmed that the Keoride service, which had been operating as a trial, will now be made permanent.
"As part of the new deal, the trial On-Demand service between Palm Beach and North Narrabeen will be made permanent. Around 540 customers use this service each day to connect to major public transport hubs and routes like the B-Line," said Minister Constance.
The spokesperson for Keolis Downer confirmed they were in discussions with Transport for NSW to expand the availability footprint of Keoride, possibly to Collaroy. They will also be seeking to improve service availability, with wait times increasing as the service became more popular during the trial.

BUS PRIVATISATION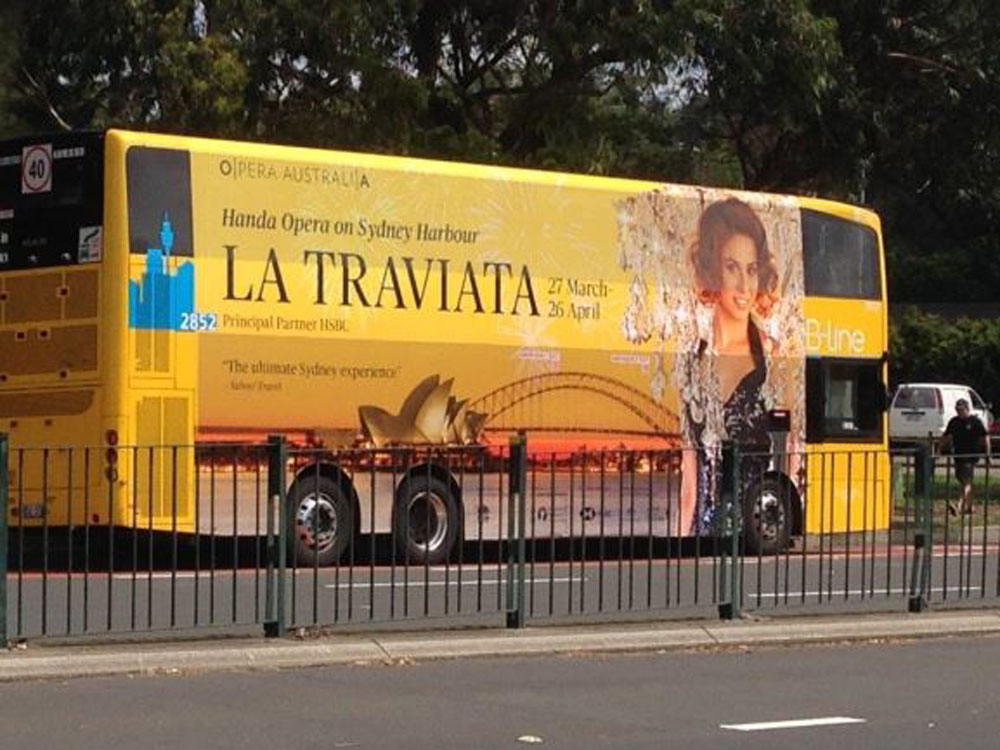 Government run transport on the Northern Beaches has come to an end after 90 years. From November, private operator Keolis Downer will take over the Region 8 bus service covering the Northern Beaches and Lower North Shore. This includes the B-Line.
It is understood the value of the contract is around $900m over eight years. The company is known for operating the popular on-demand Keoride.
It is expected the move to a private operator will save taxpayers more than $100m over the term of the agreement. Minister for Transport and Roads Andrew Constance said Keolis Downer will deliver more than 1.2m services a year and introduce electric buses over the course of the eight year contract.

NSW GOVT BUDGET ALLOCATIONS FOR PITTWATER ELECTORATE ($68m):
$25.24m for the upgrade of Mona Vale Public School (total cost TBC)
$3.135m for the Narrabeen Education Precinct (total cost TBC)
$29m for Mona Vale Road East (project cost to date $152.799m)
$2.41m for Newport-Bilgola pedestrian/cycling link
$791k for Carols Wharf at Scotland Island
$7.276m for Mona Vale Hospital redevelopment
$400k for upgraded amenities at Porters Reserve, Newport

Careel Creek Avalon to Careel Bay.
The NSW Govt is providing Council with $143,000 to support the clean up of Careel Creek which wends its way from Avalon to Careel Bay and is a well known landmark. This project is expected to help reduce the flood risk to surrounding homes, enhance native vegetation and stabilise the creek banks. It will take around 6 weeks between July and September.

TASTE OF THE BEACHES – PALM BEACH WINE GARDEN
Many locals enjoyed "Taste Palm Beach" in Governor Phillip Park. Council held this 'cellar door' style event on May 29 and 30. There were approx. 12 wineries and 3 local food vendors (Dunes, Boathouse and Paddock to Plate). A total of 1,757 tickets sold and feedback from all vendors was extremely positive, especially our local food vendors. They appreciated the event being hosted in the winter months where they traditionally see a large downturn in their business. Feedback from those who attended was that the look and feel of the event suited the area, but that more promotion was required.

Urban Night Sky Place Project
Several meetings have been held with Council officers to discuss this proposal. Based on feedback Council rescheduled the 26 May Lunar Eclipse viewing from Governor Philip Park to the JJ. Melbourne Hills Memorial Reserve at Terrey Hills and combined the event with the Scouts. The Northern Sydney Astronomical Society (NSAS) provided numerous telescopes and the 50 tickets for the public were booked out in advance. Based on the suggestions and feedback from the PBWBA, Council is considering the viability of alternative locations for the Urban Night Sky Place. We will keep you informed of this progress

Lockers Pittwater Park
The blue lockers at Pittwater Park are considered an eyesore by many in the Community, have been vandalised and collect rubbish and vermin. Their removal is scheduled to happen by the end of July.

Wiltshire Pathway
A meeting was held on 2 June to discuss the proposed beachfront pathway extension. This project is part of the Palm Beach (South) Landscape Masterplan, which was adopted by Council in August 2017. Council has conducted widespread engagement with local residents, Palm Beach SLSC, PBWBA and Manly Surf School to ensure that the works are complementary to the local environment and meet the needs of the community. Based on this a concept plan has been developed which includes an extension of approximately 30m of the existing crushed granite pathway and the formalisation of 3 car spaces.

Proposed Dog off-leash areas Palm Beach (north) and Mona Vale Beach (south)
Council received 6,848 submissions (Palm Beach 3362 and Mona Vale 3486) on the proposal for dog off-leash areas at Palm Beach (north) and Mona Vale Beach (south). Council staff are currently reviewing the submissions and a report on the outcome of this community engagement will be presented at a future Council Meeting.

Northern Beaches Council Customer Service Centre
The centre is located downstairs at the front of the Avalon Community Centre and reopened on Monday 7 June. The Centre will operate between 8:30am and 5pm, Monday to Friday (subject to Covid regulations).
This is very welcome news.
The centre was closed due to COVID-19 and the needs of NSW Health to use the site to support the temporary testing facilities in the local area.
Council's business support service is available to help businesses during lockdown.
https://www.northernbeaches.nsw.gov.au/covid-19/local-business-support

WHALE WATCHING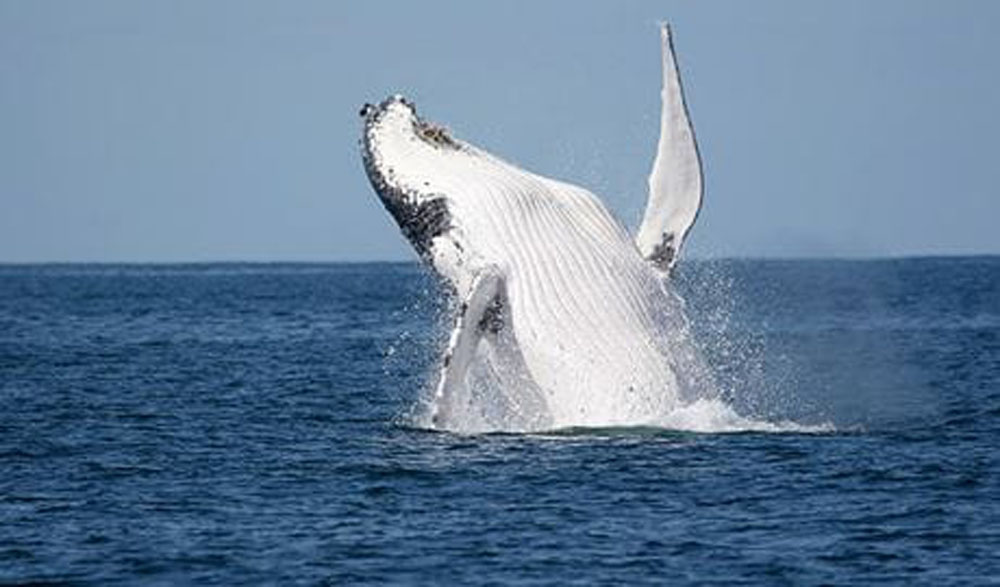 Humpback whales are now making their way north to the warmer waters of sunny northern Queensland to breed and give birth.
We are so lucky at Palm Beach to easily see the whales moving along the "humpback highway". Barrenjoey Lighthouse is the perfect viewing point to spot the whales. Just be patient , take binoculars if you have them and if you're lucky you may even get to see them breaching.
Fantasea Whale Watching Cruises depart Palm Beach Wharf on winter weekends. https://www.fantasea.com.au/palm-beach-ferries/whale-watching/
Tips for spotting:
– Head out on a clear day
– The middle of winter is the peak season for whales passing Sydney
– Look for the blow, particularly on still days when the plume can hang in the air
– On windy days whales tend to breach more often (courtesy National Parks)
– Look for a big splash (which probably means you just missed a whale breaching)
– Keep an eye on deeper waters, you'll have a better chance of a whale breaching because they need depth of water to gain the momentum to get up and breach out of the water.
https://www.nationalparks.nsw.gov.au/wild-about-whales

CURRAWONG COTTAGES – A HIDDEN GEM JUST ACROSS THE WATER FROM PALM BEACH
The State Government recently announced additional funding to support the ongoing restoration of the Currawong Beach cottages.
A further $148,000 has been allocated under the NSW Government's 2021 Heritage Grants Program to celebrate 10 years since Currawong was returned to public ownership. This brings the total amount allocated by the NSW Government to support the restoration project to more than $2.9 million.
The NSW Government purchased the heritage listed property, on behalf of all NSW residents, in April 2011. Currawong was formally declared a State Park in 2015.
Improvements are planned for the games room, holiday cabins, pathway and landscaping. Improvement will provide more family-friendly facilities suited to groups of various sizes, safer access to the cottages and a better experience for visitors using the games room and cottages. Improvements will also ensure the restored cabins are WHS compliant and meet bush fire standards.
https://www.northernbeaches.nsw.gov.au/things-to-do/currawong/

AVALON PLACE PLAN
There were more than 500 submissions to the Avalon Place Plan with widespread opposition to the installation of cycleways in Avalon.   The Association believes that the priorities for Avalon village are:
Pavements
Landscaping
Developing the laneways
Improvements to lighting
Upgrading of the Council carpark next to Woolworths (the Council is having discussions with Woolworths).
The Avalon Preservation Association & PBWBA will be meeting with Council to discuss the Community's submissions.
After Council has considered all the submissions the revised plan will go to Council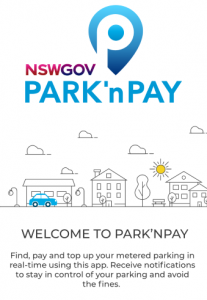 The Parkn'Pay app helps you get on with your day by providing you with real time parking availability in all Park&Ride carparks.
Find, pay and top up your metered parking instantly.
Northern Beaches parking meters have joined the NSW Government Park'nPay app. The Park'nPay phone app, which is available on iPhone and Android, allows people to select parking meters via a map and pay from their phone. The app can also warn people when their parking session is about to expire and allows them to extend it via the app.
While the app does not require people to log in, features like having a record of parking sessions and being emailed receipts are only available after setting up an account. Paying for parking is also more convenient when a payment method is stored within the app.

PALM BEACH GOLF COURSE
Many of you already enjoy playing golf at Palm Beach Golf Course. The Club has received a State Govt grant of more than $800,000 to commence a major upgrade as part of the Club's aim to become a fully inclusive, all abilities golf course.
These upgrades will enable those with a disability, including those using a wheelchair and other mobility devices, to also enjoy playing at this beautiful location.

WEDDINGS AND OTHER FUNCTIONS IN LUCINDA PARK & MACKAY RESERVE
Following complaints about how local reserves are being misused by wedding parties and other functions Northern Beaches Council has revised its policy. Issues have included dumped rubbish, broken glass, environmental damage, excessive noise and lack of toilet facilities, No more functions will be permitted in Mackay Reserve because of its sensitive environment.   In Lucinda Park, which is popular for weddings, the following regulations will apply:
Bookings via Council website only.
Functions are limited to a maximum of 3 hours.
No more than 60 people to attend.
Marquees or other shade/shelter structures are not permitted.
Mobile toilets are not permitted and guests must be made aware that there are no toilets on site and advised that public toilets are situated in Iluka Rd near Iluka Park.
Amplified music is not allowed but acoustic music is permitted.
Glassware is not permitted. All rubbish must be removed at the end of the function.
A letterbox drop must be made to neighbours at least two weeks prior to the function.
Only ceremonies can be held on site. The reception/party must be held elsewhere.
Only one booking will be allowed each weekend.
Lucinda Park and Mackay Reserve

BYNYA ROAD PARKING
Extract from Minutes of NBC Local Traffic Committee Meeting held on 1 June 2021
Council has received concerns from local residents regarding the narrow road width and sight distances when vehicles park on both sides of the curve along Bynya Road, Palm Beach.
LOCATION
Bynya Road is a local road with a 40km/h speed limit approved under a previous Local Traffic Area scheme.
Bynya Road, between Norma Road and Surf Road, is signposted No Trucks or Buses Vehicles over 6m which restricts long vehicles.
Proposal – DIVIDING BARRIER LINES AND NO STOPPING RESTRICTIONS PROCEEDINGS IN BRIEF Approved by exception. RECOMMENDATION TO TRAFFIC COMMITTEE That the Traffic Committee supports the following proposals in Bynya Road, Palm Beach:
A. Installation of dividing barrier lines from the northern driveway edge of No.32 to the northern driveway edge of No.34.
B. Installation of 'No Stopping' line (unbroken yellow line) between the northern driveway edge of No.44 and the southern driveway edge of No.50.
C. Installation of 'No Stopping' line (unbroken yellow line) on the inside of the curve opposite the driveway of No.46 to the driveway of No.61.
D. Installation of 'No Stopping' line (unbroken yellow line) on the inside of the curve from 6m north of the driveway of No.90 to the driveway of No.94.

JOHNNY (JACK) CARTER
We have received the following Information from Jon Erickson
The Festival of Johnny "Jack" Carter Oct 2nd – 4th 2021 TO BE CONFIRMED
The aim of this is to give everyone the chance to pay their respects and meet Jack's family, Robey, Storm and Jay and their children, and pay their respects to the life of Johnny.
COVID and beach conditions may force some changes, but we will deal with as it comes.
Saturday 2nd Oct
10 am -Kids Ironman and swim races Palm Beach Pool
6pm Dinner at the RSL and Video of Jacks Life- Palm Beach RSL(TBC)
Sunday 3rd October
11.00am -Scattering of Jacks Ashes and Paddle out- Kiddies Corner
12.30pm -BBQ and Speeches- Location TBC
Monday 4th October
9am Point Swim
We will pull together all photos and footage so if you have anything that relates to Johns life please send a copy to Jon Erickson jonerickson52@gmail.com

COAST RADIO
Seniors Housing
Episode 5, Season 3: When I'm 64: Seniors housing or overdevelopment?
In this recent episode of Radio Northern Beaches show and podcast, "The Coast", host Wendy Frew looks at the case for and against Over 55s developments.
Speakers include Mayor Michael Regan, seniors housing expert Mark Skelsey, Peter Mayman from Avalon Preservation Association, Gavin Butler from Newport Residents Association as well as local residents from Avalon and Newport who are fighting seniors developments in their areas.
The Coast is broadcast on Fridays at 11.00am on Radio Northern Beaches (88.7/90.3FM)

NORTHERN BEACHES READERS FESTIVAL
Sept 16-18 Avalon Recreation Centre
Michael Robotham & Judy Nunn among nearly 30 authors to appear at this inaugral festival
Panels, "in-conversation" events, Q & A, author signings
Tickets on sale early August. Register for a newsletter, to be a volunteer or for more information at https://www.nbrf.com.au/

NORTHERN BEACHES HOSPITAL (NBH)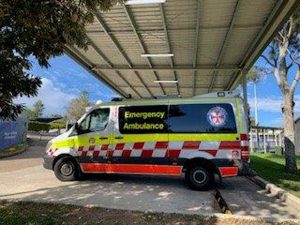 A new rapid access service has been implemented to convey Northern Beaches heart attack patients directly to Northern Beaches Hospital for treatment instead of further away to Royal North Shore Hospital.
Patients experiencing a heart attack can receive critical specialist treatment from paramedics whilst in the ambulance on the way to the hospital. On arrival at the ED treatment can start immediately.
For the first time public patients have access to emergency cardiology treatment 24 hours per day at NBH. This was not available before as it was not part of the original Healthscope contract.

COVID 19 VACCINATIONS
Astra Zeneca vaccinations are available for the general public at Mona Vale Hospital by appointment.
Use the Federal Govt Vaccine Eligibility Checker via www.health.gov.au. If eligible, follow the prompts and book at a convenient clinic.
You must wear a mask, have your Medicare card (if you have one) and a photo ID.

AMBULANCE STATION MONA VALE HOSPITAL
The construction of the new eight bay ambulance station at Mona Vale Hospital has been completed and commissioning of the new station is currently underway.
This should help support the connections between our Community, Mona Vale Hospital, Northern Beaches Hospital and Royal North Shore Hospital.

HORDERN PARK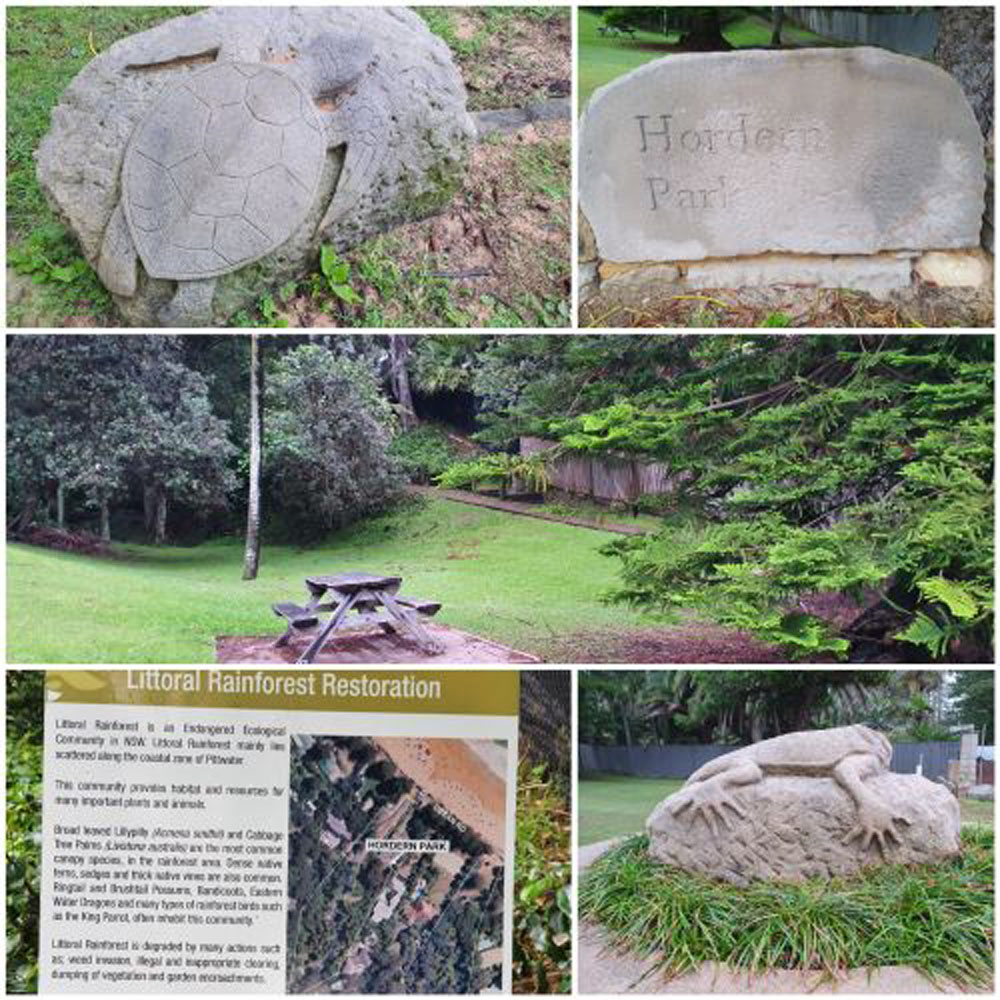 Hordern Park is a small park named after Mr A J Hordern located at the southern end of Palm Beach providing access between the beach and Florida Road.
The 68 hectare park is in two parts.
Firstly, there is a lower grassy area, just across from the beach, great for a picnic in a lovely shady spot away from the beach. Secondly, walk up a path and steps towards Florida Road and the park becomes densely vegetated bushland where Spotted Gums and Cabbage-tree Palms predominate, much as they would have done over the whole headland prior to urban development.
There is a thick fern-dominated groundlayer.
"Kalua" near Hordern Park was owned by the Hordern family, the Australian retailing dynasty,  from its construction in the 1920s until 1978.  "AJ", regarded by his friends as the kindliest and most humorous of men, also lived at The Highlands in Waitara where he built a home in the centre of a miniature forest of gum trees and collected many rare and beautiful flowers on his extensive travels.  He died in 1932.
The Cabbage-tree Palm Forest is considered a significant community which has limited distribution in Pittwater and the conservation status of the Spotted Gum Forest is considered significant in NSW. Ringtail and Brushtail possums, Bandicoots, Eastern Water Dragons and many types of rainforest birds such as the king parrot oftern inhabit the rainforest.
The two wooden bridges in Hordern Park are to be replaced by NBC.
PBWBA would love to see the sandstone lizard repaired, the engraving renewed and the old wooden table replaced.

COMMUNITY CARE NORTHERN BEACHES (CCNB)
CCNB are looking for volunteers – particularly a volunteer driver to take clients to medical appointments and gardening volunteers to help people in the local community for one hour per week.
Phone 1300 002 262 for further information or https://ccnb.com.au/

CCNB – Come along for a coffee and a chat
CCNB coffee connection groups are held in many different locations on the Northern Beaches. These casual coffee groups are led by local people who are dedicated to supporting people to connect with their community in a meaningful way. These coffee mornings are a part of CCNB's Compassionate Communities initiative, supporting us to take responsibility caring for one another in times of need.
Location: The Sneaky Grind Café Avalon – Fortnightly Thursday 10am – 12pm – Commencing Thursday 3rd June and the following dates  17th June, 1st July, 15th July, 29th July
Please contact CCNB if you would like more information via email at ccnb@ccnb.com.au or call 1300 002 262.

NBC PICNIC IN THE PARK
Saturday, 10 July 2021 – 9:30am to 11:30am and 12:30pm to 2:30pm
Dunbar Park Avalon Beach Village (opposite Woolworths Carpark)
Picnic in the Park returns! Come together on a picnic rug for a children's event like no other!
Live stage show featuring Splash Dance
The Bluey and Bingo Live Interactive Experience
Music and dancing, entertainment and activities $15 per person (including children)
https://www.northernbeaches.nsw.gov.au/things-to-do/whats-on/picnic-in-the-park-avalon#:~:text=You%20are%20here,the%20Park%20-%20Avalon

DINE & DISCOVER VOUCHERS EXTENDED
The NSW Dine and Discover scheme has been extended The vouchers are now valid up to and including August 31 this year and can be used seven days a week, including public holidays at participating venues. They can now be used for takeaway delivered directly to your home by these venues.
Don't forget to download and use the Dine and Discover vouchers. ( 2 x $25 Dine vouchers for eating at restaurants, cafes, bars, wineries, pubs and clubs (please note vouchers can't be used to buy alcohol).
2 x $25 Discover NSW vouchers to be used for entertainment and recreation, including live music, sports, cinemas. museums and arts venues.
If you have not yet done so, download them on the Service NSW app on your smartphone or at any Service NSW Centre. https://www.service.nsw.gov.au/campaign/dine-discover-nsw

HAVE YOUR SAY Northern Beaches Council Website
Wakehurst Parkway Flood Mitigation Consultation extended until: Sun 18 July
Wakehurst Parkway is one of the main road connections on the Northern Beaches passing through Narrabeen, Oxford Falls, Frenchs Forest, and North Balgowlah.
While an important thoroughfare for our community, the areas surrounding Wakehurst Parkway (the Parkway) have significant cultural heritage and environmental values associated with the adjoining bushland and riparian areas.
Local residents will be aware that the Parkway north of Warringah Road is prone to flooding in certain areas and has historically experienced frequent road closures as a result. At present, this is up to six to seven times per year on average.
The draft Wakehurst Parkway Flood Mitigation Feasibility Study (draft feasibility study) was recently completed with grant funding through the NSW Government Stronger Communities Fund to explore options to help protect the road from flooding.
The draft feasibility study explores options to address key problem flooding sites along the Parkway outlining indicative costs and potential environmental considerations. The options were evaluated across four potential levels of flood protection.
https://www.northernbeaches.nsw.gov.au/have-your-say/projects/wakehurst-parkway-flood-mitigation Closes 18 July
PBWBA has prepared a submission which can be viewed on our website.

Iluka Park

Draft Social Sustainability Policy Consultation extended until: Sun 18 July
Social sustainability is about creating communities that have the required skills, services, people and infrastructure to respond to and recover from social, political, environmental and economic change.
The draft strategy identifies the key outcomes our community believe represent a safe, inclusive and connected Northern Beaches.
https://yoursay.northernbeaches.nsw.gov.au/download_file/view/4774/2131
Draft Community Safety Plan (closes 20 July)
Council wants the Northern Beaches to continue to be one of the safest areas in the country to live, work and play.
The Draft Community Safety Plan outlines the actions they will take to build on their responsiveness to community safety issues over the next five years.
It was developed using:
information gathered from the community, current crime trend data, government and local strategic directions, input from service providers.
https://yoursay.northernbeaches.nsw.gov.au/community-safety-plan#:~:text=Search-,Draft Community Safety Plan,-Now on exhibition
Local Environmental Plan and Development Control Plan (closes 8 August 2021)
Council is committed to devising and implementing a planning framework that supports not just their requirements but the community's values and aspirations for our area.
The way Council plans for the area's growth and regulates development is undertaken through local environmental plans (LEPs) and development controls plans (DCPs).
Until now, NBC have been managing planning controls in line with each of the former council areas' adopted LEPs and DCPs. (ie Pittwater, Manly, Warringah).
Development of a single LEP and DCP for the Northern Beaches is underway and when complete will provide our community with a clearer, simpler and fairer set of planning rules. This will be mainly based on existing controls and does not seek to increase building heights or densities in residential areas, except as provided for by the Northern Beaches Local Housing Strategy, which identifies a need for only 275 additional dwellings up to 2036. However at the June Council meeting the figures showing the need for additional housing were revised upwards after questioning by Councillors. There may now be some revisions to this number.
To understand your thoughts on this future planning framework, Council has developed the LEP/DCP Discussion Paper. The paper allows NBC to test their ideas before finalising a draft LEP and DCP, expected mid 2023.
https://yoursay.northernbeaches.nsw.gov.au/planning-our-sustainable-future/local-environmental-plan-and-development-control-plan#:~:text=Search-,Local Environmental Plan and Development Control Plan,-Comment on planning
Library2U is back
Make days in lockdown a little brighter with books, DVDs, CDs and more delivered contactless to your home from the Council library.
https://www.northernbeaches.nsw.gov.au/library/during-covid-19/library-2-you

SAVE THE DATE: PBWBA CHRISTMAS COCKTAIL PARTY
SUNDAY 5 DECEMBER 2021 AT MOBY DICKS Whale Beach 6 – 9.30PM.
Subject to restrictions and directions from NSW Health and NSW Govt.
The next Committee Meeting will be held Monday July 12th Pacific Club 7pm
The next coffee morning will be held Friday July 30th 10.30am – venue to be confirmed.
Finally, stay well, stay safe, practice good hand hygiene and physical distancing, wear a mask and use QR code check ins wherever you go. Book for a vaccine injection and if showing any symptoms, no matter how mild, get a Covid test immediately and follow the NSW guidelines.
At present the closest test sites are at Avalon Beach Bowling Club carpark, Newport Beach carpark, Mona Vale (Darley St) and Mona Vale Hospital. https://www.health.nsw.gov.au/
We recently received a new membership payment of $95 from GEE. Unfortunately no other details were provided, Could you please provide contact details via the website or phone me on the number below.
Prof Richard West AM President 0407 942 941
pbwba.org.au  – PO Box 2 Palm Beach 2108
WOMEN HELPING WOMEN WORKSHOPS – WARRINGAH/PITTWATER SES