We know now that we will be in lockdown until the end of September and must isolate, wearing masks when out of doors (unless exercising), only going out for essential reasons and staying in our LGA or within 5 km of our homes This is hard for everyone but we hope you are keeping well, have support and can look forward to a time when we can open up and, with a high rate of vaccination, live reasonably with COVID-19.
Please get tested if you have any symptoms and isolate until you get the result. Now that masks are mandatory many more will be used. Please dispose of them at home as they can be a danger to wildlife as well as people.
Vaccines are vital and now we are getting more supplies they should be easy to access. So far more than 70% of eligible Pittwater residents have had at least one dose which is a wonderful effort so let's keep it up and please get vaccinated if you have not yet.

ABC Nature Track Podcast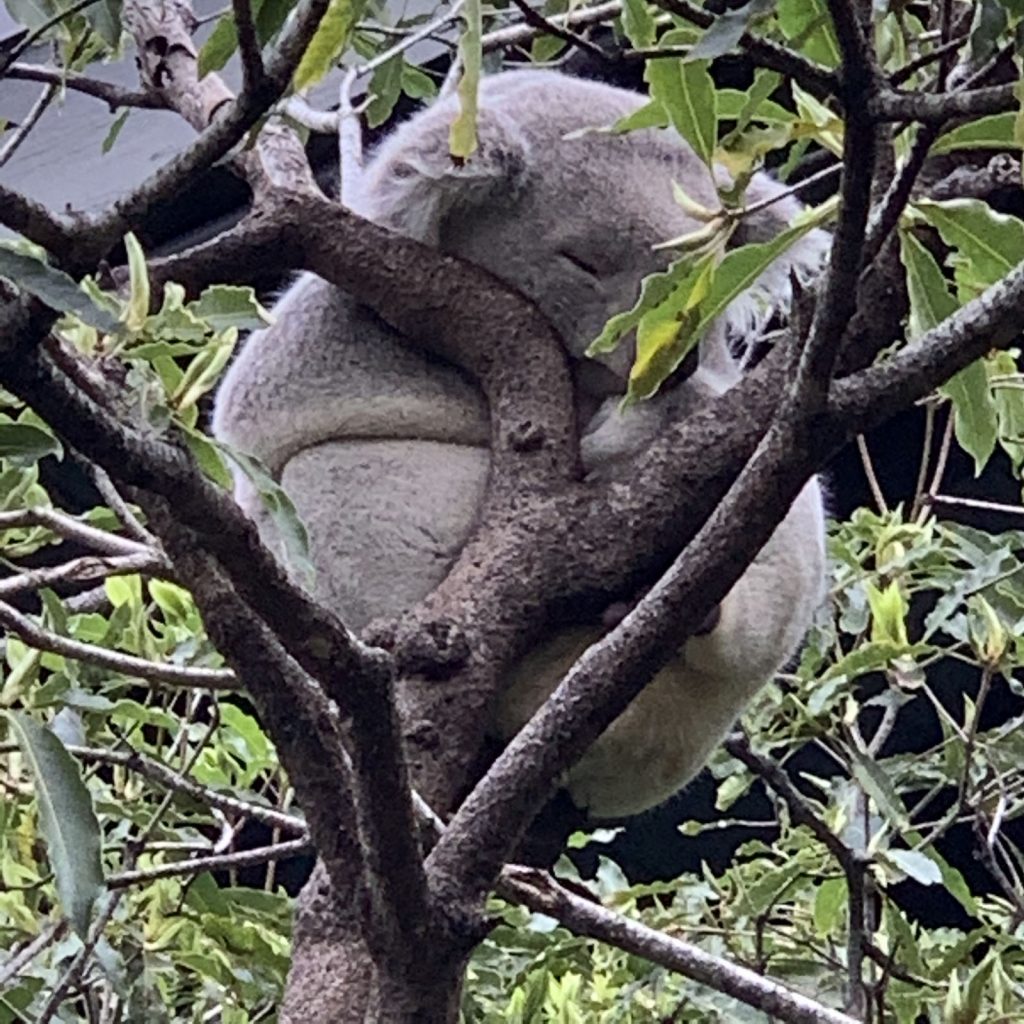 ABC Nature Track podcasts provide an opportunity to hear the beautiful sounds of the Australian bush. They are recorded in different parts of Australia and can be a relaxing soundtrack to other things you might want to do. If you are enjoying the ABC's current series "Back to Nature " (Tuesday evenings at 8 pm on the ABC main channel) you will enjoy these.
abc.net.au/radionational/programs/nature-track/


Petroleum Exploration Licence (PEP 11)
Advent Energy are the holders of a permit to explore for oil and gas in an area of 4,575 square kilometres off the NSW coast between Manly and Newcastle. There has been much opposition to this permit by many State and Federal MPs including the Prime Minister, Jason Falinski, Rob Stokes Zali Steggall and members of the Federal Labour Party. Zali Steggall is seeking to cancel the permit with federal legislation. The licence has now lapsed but the Federal Water and Resources Minister, Keith Pitt, has not yet made a decision on whether it should be extended. The community group, Save our Coast, has organised a campaign against it, collecting more than 80,000 signatures on a petition to scrap the permit which was presented to Federal Parliament by Zali Steggall.

Library
While the Northern Beaches Library branches have had to close for the time being why not take advantage of the contactless delivery service, Library2U. You need to have a current library membership and live in the Northern Beaches LGA.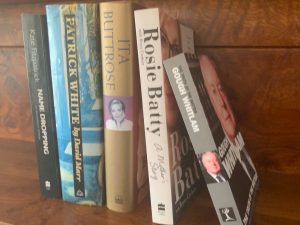 If you are not a library member you can join online: https://www.northernbeaches.gov.au/library/during-covid-19 or why not download the library app: northernbeaches.nsw.gov.au/library/your-library/library-app or call on 1300 434 434. If you have library items on loan, please hold onto them and stay safe at home. When the lockdown orders are lifted you can return your items to your closest branch. All due dates have been extended and there will be no fees during this time.
In normal times the Home Library Service is available to anyone who is unable to visit the library due to age or disability. You will need to complete an application form and staff or volunteers will then select items for you according to your borrowing preferences and deliver them to you. There is also a Read-to-me service which is a face to face service which involves a Home Library Service volunteer reading to you or the person you care for. If you struggle with technology a one-off visit can be arranged to help you negotiate the technological side of the library service.

Planning Process
There have been many comments recently about the planning process and it may be useful to consider how it works.
There are nine planning approval pathways in NSW which range from Exempt Development (minor building work such as a deck or garden shed) to State Significant Development which involves capital works of more than $30m. and/or development of regional significance. State Significant Developments are referred by the Council to the Sydney North Planning Panel which will consider them and hear from stakeholders and members of the public before making a decision or recommending an alternative course.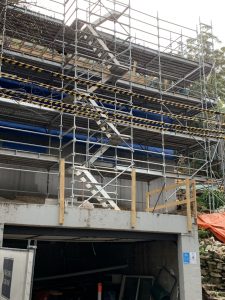 Local Development is the most common type of development in NSW and for our area. It covers projects ranging from home extensions to medium sized commercial, retail and industrial developments. When a Development Application is submitted the Council has 40 days to consider it. If there has been no action and determination in that time it can be deemed a refusal and the applicant has the right to take the case to the Land & Environment Court. As we have seen with recent applications some DAs attract many submissions, both for and against, and these are published with full details of the development application under the Planning Department section on the Council's website.
northernbeaches.nsw.gov.au/planning-and-development then go to the Development Application search. You can put in the address of the development or the number of the DA if you know it.
If the DA is contentious or sensitive and there are more than 10 negative unique submissions, or there is a conflict of interest, the DA will be referred to the Local Planning Panel. Planning Panels were set up by the NSW State Government and under the Environmental Planning & Assessment Act 1979 they are mandatory for all Sydney Councils. They are designed to ensure that the process of assessment and determination of development applications with a high corruption risk, sensitivity or strategic importance is transparent and accountable. Local Planning Panels (LPPs) consist of a chair, with expertise in law or government and public administration, and two independent experts, appointed by the Minister for Planning & Development, plus a community representative, appointed by the Council, to ensure that local insights and knowledge are considered as part of the panel's decision making. The members of LPPs (formerly known as Independent Planning and Assessment Panels) determine DAs on behalf of Council. They also provide advice on other planning matters including planning proposals (documents that explain the intended effect of a proposed LEP and set out the justification). They meet regularly, hear representations from interested parties, both for and against, and these are streamed live to ensure independent and transparent oversight of the process. They are also recorded and can be accessed on the Council website. Following this process the Planning Panel will make its determination. The operation of the planning panels is continually monitored and Councils are encouraged to provide ongoing feedback.
If the applicants are unhappy with the determination or following Council refusal of an application they may decide to refer the matter to the Land & Environment Court. The Land & Environment Court was set up to hear appeals and enforcement cases under planning and environment laws in NSW. It is a superior court of record, with rank and status equivalent to the Supreme Court. When a development consent is issued by Council it cannot be revoked unless it is set aside by a Court. A third party may appeal a Council decision and may also take the matter to the Land & Environment Court but must do so quickly as there is a time limit for such an appeal. However, taking a case to Court can be expensive and if you lose your case you may have to cover the costs of other parties as well as your own. This is also a factor for local Councils as they are required to defend their decisions in the Land & Environment Court and the costs are borne by them, i.e. ratepayers, if they lose.
If a Development Application is approved the consent will last for five years unless physical commencement has occurred and this has been confirmed by Council in which case the approval does not lapse and development can be continued at any time. This applies to two prominent proposed development in our area – Palm Beach Fish & Chips (1102 Barrenjoey Road) and the General Store (1112-1116 Barrenjoey Road). Both these properties have approved developments passed under Pittwater Council some years ago.

Are our Trees dangerous?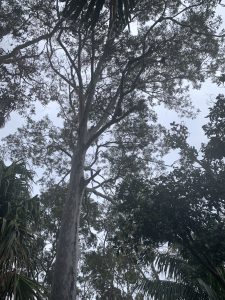 During the winter we have had had some stormy weather and many of us have lost branches particularly from some of our large old trees. Canopy Keepers have investigated just how dangerous trees are and what the statistics tell us. In spite of many fears we have, particularly about eucalypts, the last death caused by a tree falling was in North Narrabeen in 1959 . The busiest trauma centre in NSW, at John Hunter Hospital with a catchment area of more than one million people, treats between 2 and 3 people injured by falling trees or branches, per year and more common injuries related to trees are from hitting them with a car or motorbike or cutting them down. The inevitable conclusion is that there is more danger in removing a tree than leaving it where it stands. The biggest risk of all is not to have trees. Extreme heat is becoming a life-threatening problem in many parts of the world and canopy trees are a major weapon against deadly disasters by lowering the surrounding air temperature. The NSW State Government has planted 600,000 trees since 2019 and hopes to have added another 400,000 by next year particularly in Sydney's west. Finding space for them is the main problem. We are very fortunate in Pittwater with a good canopy cover but we are losing trees at a great rate. We need to hold onto our precious trees wherever possible.

COAST Coffee Shop and Restaurant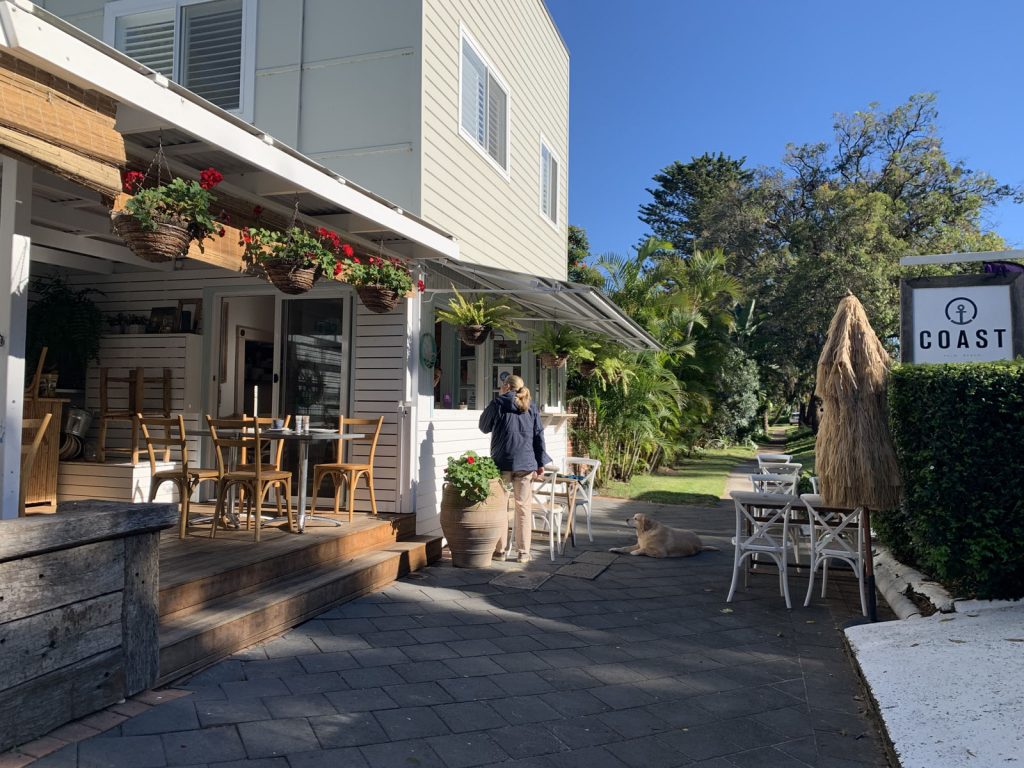 One of Palm Beach's coffee shops and restaurants, COAST (formerly the Greedy Goat), has applied to extend its trading hours until 8 pm from Sunday to Thursday and until 9.30 pm on Friday and Saturday and to modify its outside seating arrangements. (DA 2021/1311). Notification period ends on 26 August but if you want to put in a submission you can put one in while the development is still being considered. www.northernbeaches.nsw.gov.au/planning-and-development

Development Application at 521 Barrenjoey Road, Bilgola Beach
Residents have expressed concern about the development application (DA 2021/1164) for a large house to be built south of the roundabout at the entrance to the bends. The access to the house would be from Barrenjoey Road which is very narrow at that point and during construction transport would be seriously interrupted in both directions – the Construction Management Report lodged with the DA envisages at least 400 truck visits to the site during the more than 12 month construction period and upon completion the development traffic interruption would become permanent caused by vehicles regularly entering and leaving the property. The development requires the removal of 28 native trees and the construction would need to take place on a steep and difficult site above a busy road. It would also create a precedent as it is one of a group of blocks nearby sold off and awaiting development. Details are in the Council Planning and Development section and submissions are open until 31 August 2021. It is desirable that these blocks are classified as Crown Lands (some would have to be resumed) so that the blocks cannot be developed.
Free Mental Health Workshop for Parents and Carers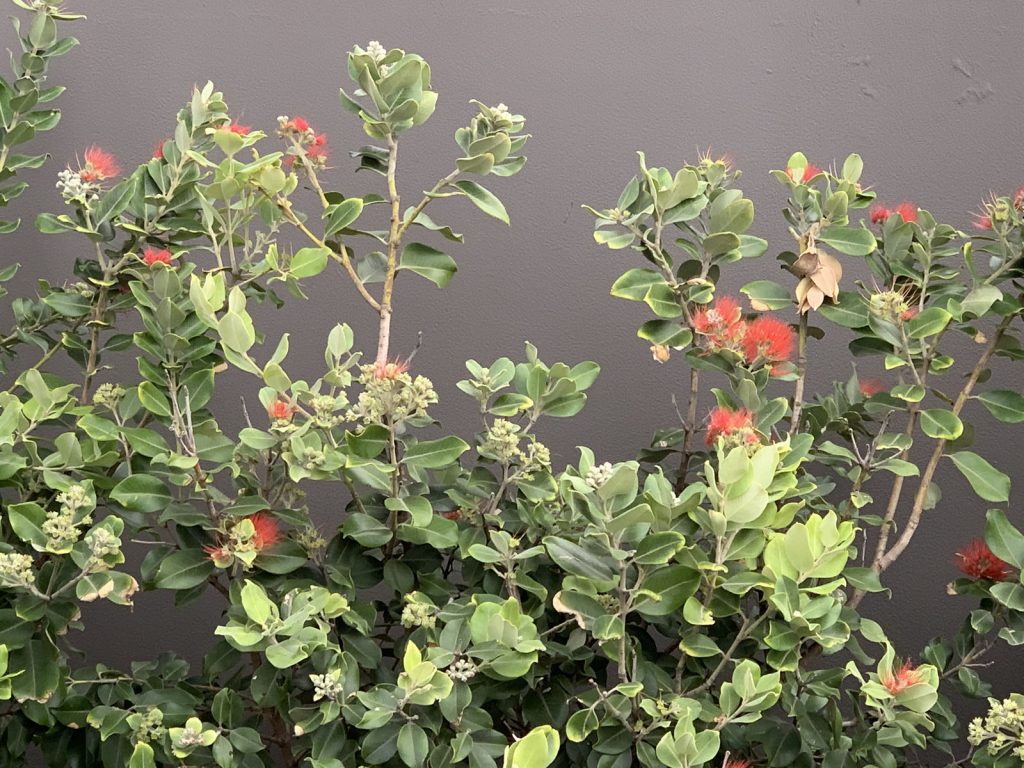 Headspace is hosting a mental health workshop for parents, carers and community members supporting young people thanks to additional funds provided by the NSW Government as a result of COVID-19. This is to help parents and carers support young people with work and study, recognise warning signs and access local support services. Register for Pittwater NSW Parent and Carer Mental Health Sessions to be held on 31 August. Register here

Local Environment Plan (LEP)
Northern Beaches Council is required by the NSW State Government to produce a planning control document which will cover the whole of the LGA. Each merged Council in NSW must adopt a single LEP within 5 years of the merger and there is no possibility of continuing with individual LEPs for each ward. This document will be approved by the State Government and it will set out the planning zones and define what can be built in each zone (only two stories in Palm Beach and Whale Beach), floor space ratios, density, height controls, protection of the environment and much more. It will follow the same template for each LGA. In addition the Council must produce a Development Control Plan (DCP) which is a Council document consistent with the LEP but with less weight and both sitting below the Environmental Planning & Assessment Act 1979. The Council has produced a comprehensive discussion paper largely based on existing controls and it does not seek to increase building heights or densities in residential areas except what is already set out in the Northern Beaches Local Housing Strategy. This identified the need for only 275 additional dwellings in the whole LGA in the period to 2036.
Proposals put forward in the document include: Permit seniors housing, boarding houses and dual occupancies within 400 m. of the village centres of Avalon, Newport, Warriewood, Belrose and Freshwater Prohibit dual occupancies in R2 Low Density Residential zones (currently permitted in Pittwater) although it is recommended that granny flats (secondary dwellings) be allowed and also allowed in E4 as long as they are part of the principal residence Prohibit attached, semi-detached and multi-dwelling housing in R2 and E4 zones.
The majority of Palm Beach and Whale Beach is zoned E4 (Environmental Living) which covers land with special environmental or scenic values where development must give priority to the preservation of the environment and requires low impact housing. The reality is that development in our area has been approved when it does not sit within the controls of the LEP. One reason for this is Clause 4.6 in the LEP. It aims to achieve better outcomes but allows a developer (anyone building or extending a house) to contravene the controls by demonstrating that the controls are unreasonable and that there are sufficient environmental planning grounds to justify it. The consent of the Planning Secretary (Secretary of the Department of Planning, Industry and the Environment) is required but he has advised that his consent may be assumed unless he objects. This clause, therefore, allows considerable leeway with the planning controls. The State Government has now issued a consultation document on reforming Clause 4.6 to restrict its use.
Another source of major concern is the removal of trees and vegetation to accommodate developments. Controls here need to be tightened to retain trees as, even with the Council policy requiring their replacement, it can take 20 to 30 years to restore the lost canopy.
The area near the ferry wharf and the shopping strip along Barrenjoey Road is the historic centre of Palm Beach with a distinctive character. We are working to have the area from Gonsalves Boatshed on one side and Palm Beach Road on the other to Nabilla Road on both sides of Barrenjoey Road declared a precinct. The aim is to preserve the village atmosphere with its small local shops and businesses housed in traditional buildings of modest heights and with casual outdoor eating areas. Please support this and make any comments you have in relation to the LEP Discussion Paper before 5 September on:
yoursay.northernbeaches.nsw.gov.au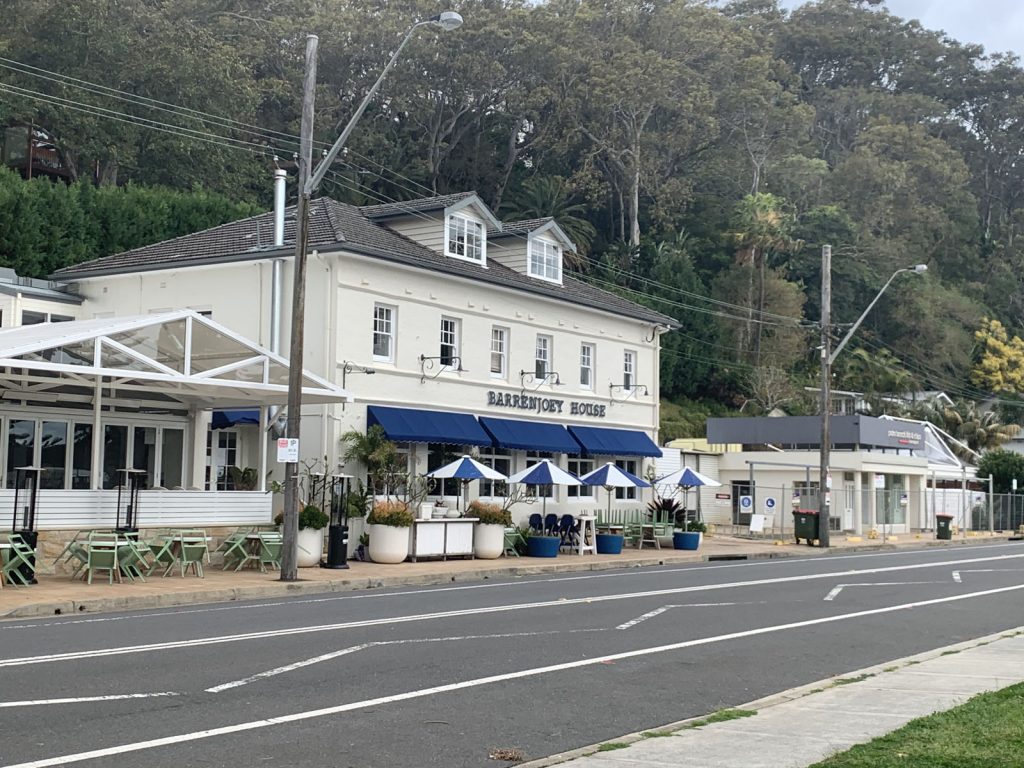 Housing State Environmental Planning Policy (SEPP)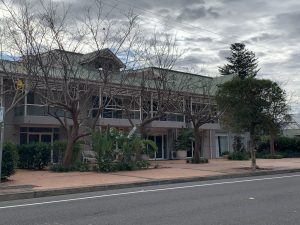 The NSW Government has prepared a Housing SEPP consultation draft setting out new and amended planning provisions to deliver a range of housing that meets the needs of the State's growing population. It aims to support the development of a build-to-rent sector and expand the supply of affordable housing. In addition it will amend some controls in relation to medium density developments in residential and semi-rural areas and in the Northern Beaches it will affect the building of seniors housing as developments not already approved will not be permitted in R2 zones across the LGA. If you wish to comment on the policy you can do so on
https:www.planning.nsw.gov.au by 29 August 2021

Dine and Discover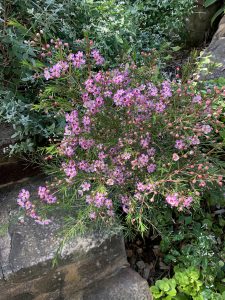 The NSW Dine and Discover vouchers may now
be used until 30 June 2022 and new businesses can still be registered. You now have plenty of time to take advantage of the scheme – when we open up.
Australia Day Awards
Don't forget to nominate deserving people for the Australia Day Awards in the following categories:
Citizen of the Year Senior Citizen of the Year (65 years and over)
Young Citizen of the Year (under 25 years)
Outstanding Community Service Awards
Sportsperson of the Year Community
Event of the Year
You have until 1 November 2021 to nominate
https://www.northernbeachs.nsw.gov.au/community/awards


We cannot of course have a coffee mornings face to face at the moment but we have decided to hold a virtual coffee morning on Zoom on Thursday 2 September at 10.30 am. Numbers will be limited to 30 so If you are interested in attending would you contact Gordon Lang by email (gordon@thelangs.com.au).
The next Committee meeting will be at 7 pm on Monday 13 September on zoom. Please contact us as listed below if you would like to attend. If you have any concerns during the lockdown or would like to discuss matters please contact us:
https://pbwba.org.au or PO Box 2, Palm Beach 2108 or
Northern Beaches Council 1300 434 434

Stay safe – and wear a mask when you are outside unless you are exercising.

Prof. Richard West AM
President 0407 942 941