We experienced another busy summer in Palm Beach & Whale Beach with visitors from far and wide enjoying the swimmimg & surfing, the Barrenjoey Lighthouse walk, picnics in the parks, ferry trips, fishing, boating and all sorts of water sports. Our sincere thanks to the North Palm Beach, Palm Beach & Whale Beach Surf Lifesaving Club members who watched over beachgoers and visitors and who were involved in many surf rescues, some of which were extremely serious and complex. Other incidents involved shark sightings, removal of snakes from the beach and medical evacuations of visitors from Barrenjoey Headland.
SAVE BARRENJOEY – AGAIN!
Despite the rain, several hundred people attended a rally in Governor Phillip Park on January 22nd to voice their opposition to The Draft Plan of Management (PoM) which is currently being considered by the National Parks & Wildlife Service (NPWS) which would allow the provision of short term accommodation in the Assistant Lighthouse Keeper's cottages and the Boatman's Cottage on Barrenjoey Headland.
Barrenjoey Lighthouse, built in 1881, is often referred to as the "Jewel in the Crown" of Pittwater and the Lighthouse and the cottages are the oldest remaining group of structures in Pittwater. They are treasured and precious and unique and irreplaceable.
It is a place so important that the land and buildings are listed on:
The National Heritage Register
State Heritage Register
Northern Beaches Council Heritage Register
Barrenjoey Headland has the least modified, most intact lighthouse keeper's cottages on the NSW coast, built of sandstone quarried on site.
The Lighthouse is one of a collection of major lighthouses forming the 'coastal highway of lights' along the NSW coast. A key characteristic of the site is a sense of difficulty in accessing it and its isolation, and in this it differs from most of the other lighthouses.
Barrenjoey Lighthouse enjoys a very high level of public identity, support and community "ownership". The landmark values of the headland are priceless. According to NPWS statistics approximately 250 000 people have visited Barrenjoey Headland each year over the past few years. Apart from the "wow" factor of the views, the wildlife and the awesome beauty of nature, it is a special place for contemplation, meditation, celebration, grieving, being at one with nature, solitude, joy, excitement, happiness, freedom and peace. It is a place to switch off, slow down, be mindful and engage respectfully with the stunning built and natural environment.
We believe the provision of short term accommodation in the lighthouse cottages is unacceptable and is contrary to the "Conservation Management and Cultural Tourism Plan NPWS Lighthouses" (2001) policy which states that the key conservation philosophy of the NPWS is to enable buildings to continue to evolve in a manner which has little impact on their heritage significance or the characteristics of their landscaped settings.
We believe development such as this would exclude the wider public both physically and financially and disrupt the peaceful enjoyment of a unique environment.
We believe the heritage significance of the Headland and Barrenjoey Lighthouse with its associated buildings should be physically, intellectually and/or emotively accessible to the public at all times. The very fact that the buildings have not been 'converted' or 'upgraded' gives a unique perspective of their original function and as such they are particularly precious.
Speakers at the Rally included Uncle Neil Evers; Penny Sharpe MLC Shadow Minister for Heritage & the Environment; Candidates for Pittwater – Rory Amon (Liberal) & also Councillor for Pittwater Ward; Hilary Green (Greens); Jeffrey Quinn (Labor) and film-maker and long-time resident of Pittwater, James Ricketson.
Statements of support were received from Pittwater Ward Councillors Miranda Korzy and Michael Gencher, Jacqui Scruby (Teal candidate for Pittwater) and Dr Sophie Scamps, Member for Pittwater.
An invitation to attend the Rally was extended to The Hon James Griffin, Minister for Environment and Heritage and Member for Manly and a representative from The National Parks and Wildlife Service.
Rory Amon stated that he had received assurances from Minister Griffin that –
the proposed Plan of Management would not be signed off before the State election in March
the Boatman's Cottage (on Station Beach) is now "off the table" as short term accommodation
that a Community Strategic Reference Group involving PBWBA, Community groups and other interested parties would be set up to discuss the use of the buildings and the headland
the paths will not be widened.
The Rally closed with a unanimous show of hands in support of the following motion –
To: National Parks & Wildlife Service (NPWS); and the Hon. James Griffin MLA, Minister for the Environment and Heritage (the Minister)
Re: Ku-Ring-Gai Chase National Park Draft Plan of Management
We, the undersigned, therefore urgently request NPWS and the Minister for the Environment (the Minister) as follows: –
To remove from the Draft Plan of Management any reference to "accommodation" so far as it relates to Barrenjoey Headland, except for the purpose of providing accommodation on the Headland for a caretaker or staff;
To insert into the Draft Plan of Management a specific provision preventing NPWS or the Minister from leasing or in any way making any part of the Headland available to a third party for any purpose which might relate to or result in the provision of accommodation on the Headland;
To immediately commence the process of preparing a separate Plan of Management for the Headland, designed to
Protect and preserve the natural, cultural, historic and built environments of the Headland, in accordance with the National Parks & Wildlife Act; and
Preserve public daytime access to the Headland; and
Encourage the daytime use of these environments for cultural, educational, artistic or informational purposes.
We will continue to advocate strongly for the preservation of the Lighthouse, the cottages and the headland so that these treasured and precious and unique and irreplaceable places remain available to everyone now and in the future.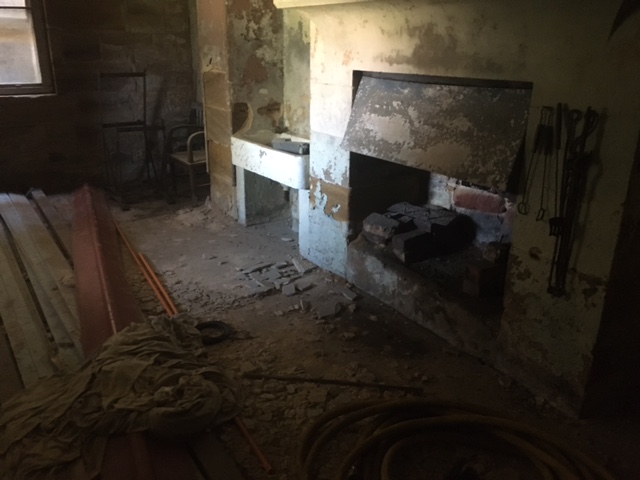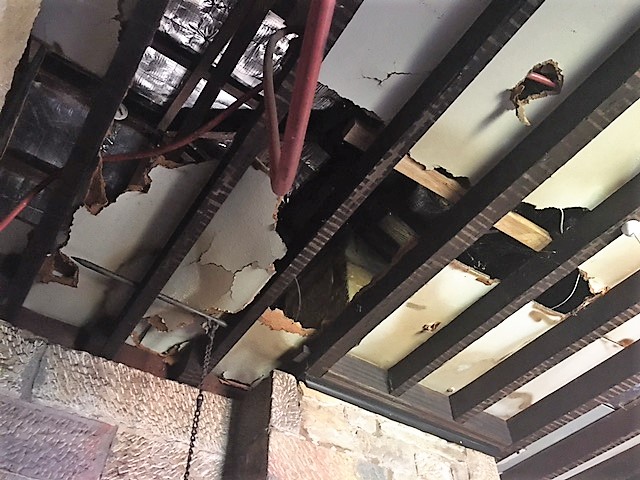 (Greg Barrett – Jan 15 2023)
Under the Heritage Act the NPWS is required to maintain Heritage Buildings. The state of these buildings reflects poorly on the NPWS management and the Heritage Ministry.

STATEMENTS RECEIVED & READ OUT AT THE BARRENJOEY RALLY 22 JANUARY 2023
Miranda Korzy, Northern Beaches Councillor, Pittwater Ward
The state government needs to properly finance our national parks, rather than slashing their budget so they are forced to pawn the Crown jewels to pay for their upkeep.
Similarly, the overseers at the National Parks and Wildlife Service must recognise it is a service and not a commercial operation. Its purpose is to conserve our biodiversity and cultural heritage, not to hawk it to those who can afford to pay.
It must not restrict public access to the Barrenjoey lighthouse cottages, one of Pittwater's significant heritage sites, to a wealthy minority.
Instead, it could improve and extend the cottages' historical displays relating to the site's maritime heritage – both indigenous and later – to foster a greater understanding of its past and current role in the community.
Michael Gencher, Northern Beaches Councillor, Pittwater Ward
It would seem straight-forward enough that Barrenjoey Headland site, being a heritage site is under State legislation which mandates its complete preservation. The priority should be on preservation and not privatisation. Surely there are other opportunities and considerations to utilise these historic and unique assets for the benefit of the community – rather than a privatised commercial operation of short-term accommodation.
Jacqui Scruby, Independent Candidate (Teal) for Pittwater
Pittwater is spectacularly beautiful and rich in heritage – and Barrenjoey Headland holds a special place in the heart of everyone who lives and has lived here.
Today, I stand with our community to oppose and fight the proposed changes to the use of Barrenjoey Headland's historic buildings. which risks the pristine environment of the headland, the heritage value of its buildings and the journey to the lighthouse – over the beach and up the Smugglers' Track – that creates a sense of enigmatic nostalgia.
It must be stressed that Barrenjoey Headland's environment is recognised at a state and federal level – including a special area of critically endangered Littoral Rainforest. It must be protected. Fighting development at Barrenjoey starts with fighting the inclusion of short-term accommodation and mobile food and beverage uses in the new management plan for Kuring-gai Chase National Park.
We simply cannot leave the door open to these uses that will inevitably require significant development, particularly access roads and paths – clearing trees and vegetation, destroying the heritage features of the lighthouse buildings and changing the face of a place which must be preserved. I call on the Minister for the Environment, James Griffin, to modify the draft plan to exclude these uses and call on his Liberal party colleagues to publicly lobby him to do so. The Pittwater community fought the potential for commercialisation of Barrenjoey Headland by National Parks and Wildlife in 2013 and we can do it again in 2023.
Should I be successful at the election, this issue will be one that I will continue to advocate on, notwithstanding the progression of the Management Plan until then.
Dr Sophie Scamps MP for Mackellar
It's crucial to our community that Barrenjoey Headland remains free from over development and retains its unique heritage, character and environmental beauty.
The Headland must remain accessible to all who wish to visit and enjoy it.
Penny Sharpe MLC Shadow Minister for Heritage & the Environment and Jeffrey Quinn, Labor Candidate for Pittwater
National Parks and the precious places within them are there for conservation, not a commercial opportunity. After 12 years of the Liberals and Nationals, National Parks are being squeezed at every opportunity to becoming money-making enterprises.
This is a result of savage funding cuts and efficiency dividends forcing Parks staff to find funding for vital work elsewhere.
Labor stands with the community on this issue and calls on the Environment Minister James Griffin to not sign off on the plan of management until after the election so that the community of Pittwater and all who love Barrenjoey Lighthouse can have their say on this ill thought-out proposal.
Excellent articles about the Rally and background can be found in Pittwater Online News and The Northern Beaches Advocate.
Pittwater Online News Hands off Barrenjoey
Northern Beaches Advocate – Lighthouse Rally
TWELVE REASONS NOT TO HAVE SHORT TERM ACCOMMODATION IN THE COTTAGES ON BARRENJOEY HEADLAND
by ROBERT MACKINNON (PBWBA Secretary).
Many people have said: 'It'd be cool to stay up on the headland.' Perhaps so, but apart from the enormous costs of bringing the buildings up to the standard people expect of premium accommodation, here's 12 reasons against it:
It's among James Barnet's best work
The cluster of buildings on the headland by James Barnet, the colonial architect, are considered to be among his finest works. If there was a beauty contest of all the lighthouses and associated buildings along the NSW coast, the ones on Barrenjoey would win. Look at the proportions and detailing, and the light play on the sandstone that varies during the day. We shouldn't tamper with them.
Barrenjoey Headland has the least modified, most intact lighthouse keeper's cottages on the NSW coast
And they're built of sandstone quarried on site. Keep them original. Speaking of originality, Scandinavia and some other countries, proudly showcase old buildings exactly as they were when built. And to be fair, the Historic Houses Trust in NSW has done this to a limited extent. The point is to allow people to see how others lived in olden times. Imagine a Viking hut displayed with a flat screen TV fastened to the wall. Or a Viking longboat with two outboard motors tacked on at the back. That's why we want the cottages returned to how they were in 1881. It would be far less costly to do that than give them a Harvey Norman or Ikea makeover and use them for overnight accommodation.
Think of the difficulty of getting to the top (and back down) with your luggage, food and other overnight essentials
Now let's look at what's involved in offering overnight accommodation and the logistics involved in getting to the top, something we don't think NPWS have thought through. After parking your car, it's a 5 minute trudge along Station Beach, sometimes ankle-deep in wet sand, with no way to wheel a stroller or pull along wheeled luggage. Then, it's a 20 minute haul up to the headland, possibly needing several trips. Who'd want to do that with young children in tow? Or in the dark? As far as I'm aware, other lighthouses in NSW are accessible via a short walk from your car. Is there something NPWS isn't telling us? Such as providing a service to take people and their luggage to the headland, making the walkway a carriageway.
Consider NPWS's own warnings about climbing to the headland
Adding to the previous point, here's what NPWS says about the walk on their website: 'Please avoid visiting the lighthouse when there are forecasts of strong winds, heavy rain or extreme heat.' So what are would-be guests expected to do on those days? Once again, is NPWS proposing a transport service for their guests?
And what about doing changeovers, cleaning and garbage removal?
The same logistical problems apply to staff doing changeovers: cleaning the rooms, changing the linen, removing the garbage. They'll need 4WDs or ATVs to travel up the walking track, beeping their horns, disrupting the 200,000 plus people per year who use it.
Having overnight accommodation creates social division and alienates the rights of walkers who visit the headland
Think of the social divide created by having people stay on the headland, an 'us and them' scenario where paying guests would appear to have rights over the general public. And the possibility of NPWS cordoning off certain areas for the exclusive use of paying guests as is the case in places such as the Q Station, Manly, which is within the Sydney Harbour National Park.
The cost of staying on the headland would be out of reach for many
Looking at other lighthouse accommodation provided by NPWS, staying at Barrenjoey would cost around $750 per night, or even more, given its unique location and qualities. This is obviously out of reach for many families.
There's the risk of anti-social behaviour by people renting the cottages
• Imagine paying guests making noise and/or playing loud music, disturbing the solitude of day-trippers, one of the primary reasons for taking the trip to the headland, not to mention the disturbance to local wildlife. Some have lampooned this issue, but think of trekking up to the lighthouse to watch the sunset, or make a marriage proposal, with AC/DC playing loudly from one of the Assistant Lighthouse Keeper's cottages;
• There's also the added risk of fires being started by inebriated guests, a reminder of the fires that devastated the headland in September 2013
People's safety has to be a primary consideration
Think of the safety of those who stay overnight. And the ability of emergency services to extract someone who strikes trouble. Several weeks ago, a 26-year-old woman had a medical episode on the Smuggler's Track. A major rescue operation ensued, in broad daylight, that took approximately 3.5 hours involving ATVs and a helicopter that took her to hospital.
Additional lighting will be necessitated
What about the additional lighting necessitated for safety reasons and the detrimental effect it would have on the nocturnal wildlife of the headland?
Could this lead to NPWS re-invoking the plans they had back in 2013?
Short-term accommodation could be the thin end of the wedge for NPWS once they gain a foothold with their accommodation plans. They may well return to the plans they had back in 2013 such as conference centres and events venues. Or worse, there've been rumours of a heli-pad for VIPs. Or building new accommodation on the headland, the escarpment, or along the base of Barrenjoey, dotting the entire area with cottages
Be aware that NPWS have a privatisation agenda
We need to be aware that in other locations, NPWS have a privatisation agenda. Two luxury eco-lodges are planned for the Beowa National Park (formerly Ben Boyd National Park) near Eden. There are also plans to have two private operators function in the Gardens of Stone State Conservation Area north of Lithgow and similar ideas for Dorrigo National Park. Privatisation has its place, but not when it comes to putting sensitive, publicly-owned built and natural assets into the hands of those who seek to make a profit from them.
We have written to our local Member Rob Stokes and the Minister for the Environment and Heritage James Griffin to remove all reference to short term accommodation on Barrenjoey Headland from the proposed Plan Of Management being prepared by the NPWS and to explore other options and there are many for public, daytime use of the buildings.
CLICK HERE TO READ THE LETTER TO THE MINISTER.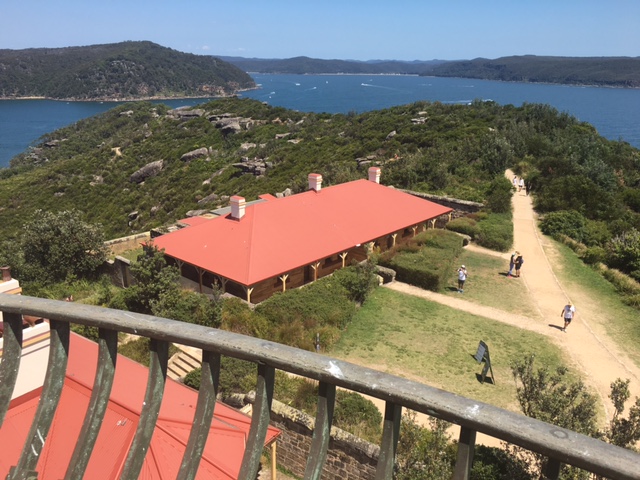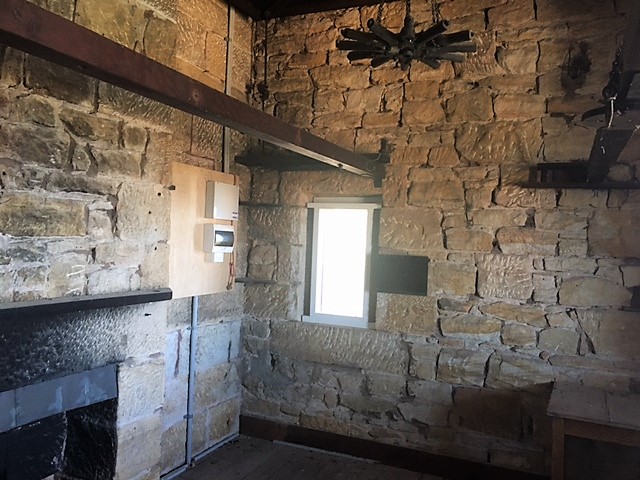 THE ASSISTANT LIGHTHOUSE KEEPERS' COTTAGES – A DUPLEX BUILDING.
(Greg Barrett – Jan 15 2023)
PLEASE SIGN THE PETITION AT CHANGE.ORG IF YOU HAVEN'T ALREADY DONE SO.

NBC CONSERVATION ZONE REVIEW
The public exhibition of Council's Conservation Zone Review concluded on 2 December 2022 following a 3-month exhibition period. Council received approximately 988 submissions from the community.
Submissions are currently being considered together with potential changes to the methodology to address community concerns.
Council have advised that they will meet again with the PBWBA sometime soon to provide a further update on the Conservation Zones Review following review of the public submissions. Read our submission by clicking this link – PBWBA Conservation Zone Review Submission

DA2022/0469 1102 BARRENJOEY ROAD PALM BEACH NSW 2108
(former fish & chip shop site) – shop top housing.
RECOMMENDED FOR APPROVAL BY COUNCIL AND REFERRED TO THE NORTHERN BEACHES PLANNING PANEL FOR DETERMINATION ON 15th FEBRUARY 2023.
Council advises that the above development application has been referred to the next meeting of the Northern Beaches Local Planning Panel (NBLPP), to be held on Wednesday 15th February 2023 commencing at 12.00pm via Microsoft Teams. The meeting will be livestreamed on the NBLPP page on Council's website. Cick here: NORTHERN BEACHES LOCAL PLANNING PANEL
If you wish to raise a concern with the assessment report contained in the agenda, you may lodge a further written submission to the Panel. However, this submission must be lodged no later than 5pm on the Monday before the Panel meeting.
Please send all correspondence to planningpanels@northernbeaches.nsw.gov.au no later than 5pm two days before the Panel meeting.
Should you require any further information please contact via email or during Council's business hours on 1300 434 434

LAND & ENVIRONMENT COURT DECISION – REFUSAL OF APPEAL FOR DEVELOPMENT OF SHOP TOP HOUSING AT 1105 BARRENJOEY RD PALM BEACH
(cnr Iluka Rd) DA2021/2362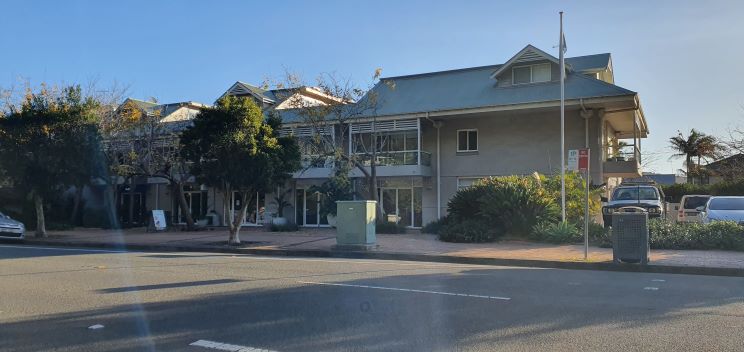 On February 3rd 2023 The Land & Environment Court ordered that:
(1) The appeal is dismissed.
(2) Development application DA2021/2362 for a three-storey building over basement parking at 1105 Barrenjoey Road, Palm Beach and 43 Iluka Road, Palm Beach (Lot CP SP 87024 and Lot CP SP 87022) is determined by refusal of consent.
Read full decision here: Land & Environment Court decision
The PBWBA made both written and verbal submissions to Council, The Northern Beaches Local Planning Panel & The L & E Court stating, amongst other things, that with multiple breaches of planning controls proposed, the PBWBA believes that the DA plans represent a gross overdevelopment of the site with unacceptable amenity impacts on the Community and should be refused. Further, should this DA be supported in its current form it would make a mockery of the Pittwater LEP and DCPs and pave the way for further non-compliant development particularly in other B1 and B2 zones in Palm Beach.
To quote the NSW Government Architect, Abbie Galvin, in the foreword to the new Design and Place State Environmental Planning Policy (DP SEPP) 2022 "our places and buildings are for the long term. Their impacts are far-ranging and our joint responsibility to make a positive contribution to these places is more significant than ever before".
In our opinion we believe the development proposed in this DA is completely inappropriate and certainly does not make a positive contribution to or enhance the residential amenity, natural or built environment of Palm Beach.

MACKAY RESERVE FIRE UNIT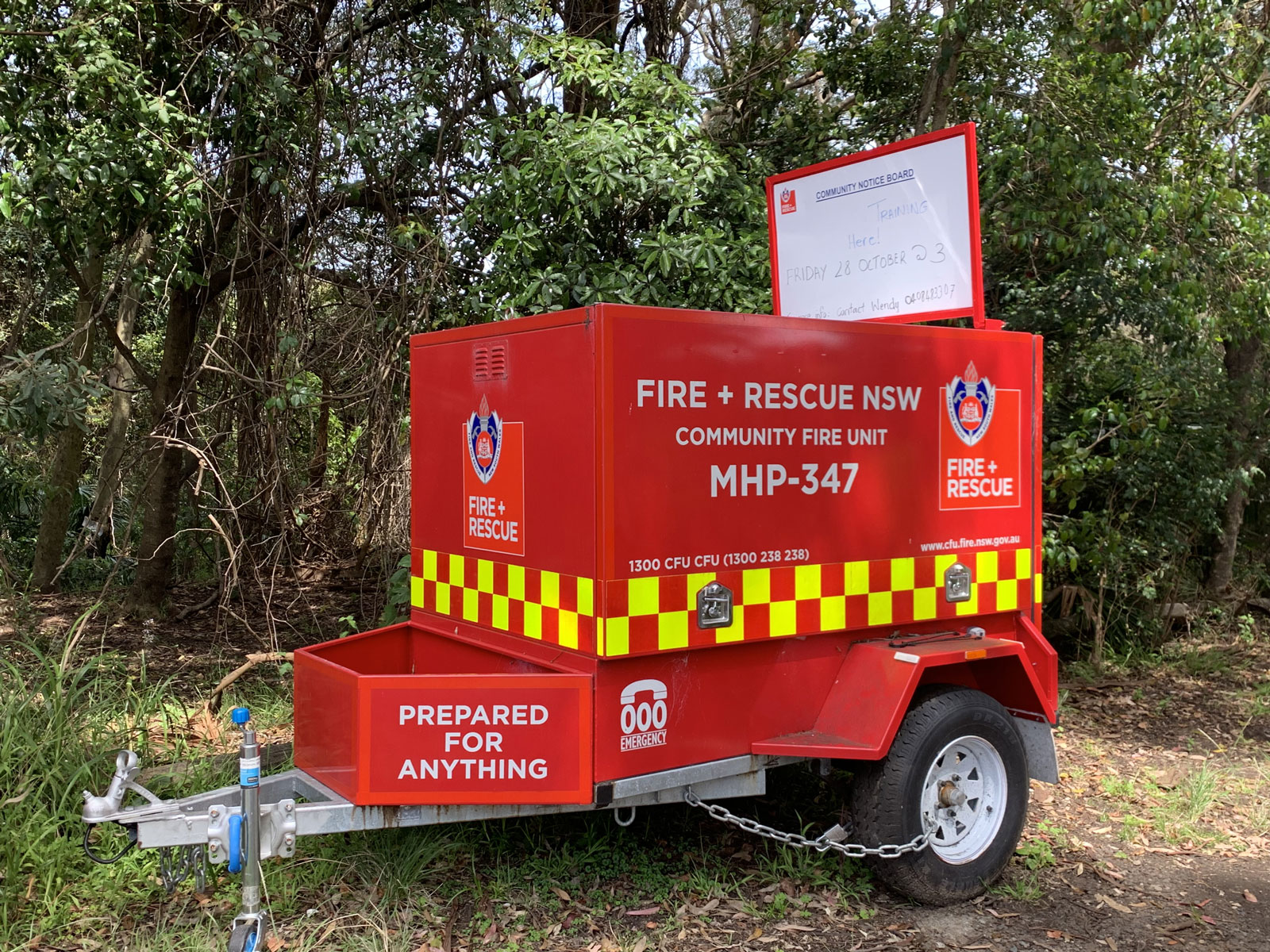 You are invited to join the Palm Beach Community Fire Unit (CFU) MHP-000.
The Palm Beach CFU is a team of local residents who are concerned about the potential danger we are in by living so close to Mackay Reserve. We are supported by Fire and Rescue NSW (FRNSW). As a volunteer CFU member you will learn how to prepare yourself, your family, and your home ahead of the bushfire season. You will learn how to make informed decisions about whether to leave early or stay and defend your property when bushfires threaten.
For further information please contact Wendy Quinn on 040848330

SNAPPERMAN BEACH SEAWALL
Council are to commence the Snapperman Beach Reserve Seawall reconstruction works. Works include removal of the existing failed timber seawall and construction of a new sandstone seawall at the rear of 96 100 Iluka Road Palm Beach.
Timing of works
The seawall reconstruction works are planned to commence from Monday 13th February 2023 and take approximately 4-5 weeks to complete (weather/tides permitting).
Public access to Snapperman Beach Reserve via the laneway between 100 and 102 Iluka Road will need to be temporarily closed at various stages of the works for safety reasons.

NBC – HAVE YOUR SAY
Draft Youth Voice Action Plan 2028
Extract from from the Council Website –
"We know that to secure everyone's future, we need to first secure young people's place on the Northern Beaches. After all, the young people of today will be the decision makers, innovators, and caretakers of our world tomorrow.
Everyone has a role in supporting young people to be part of community life.
With this in mind, we have developed the Draft Youth Voice Action Plan 2028 – Shaping the Beaches' Future. This plan was created with young people, for young people.
Want to chat with us?
We'll be popping up at different places, including schools, in the new year. We'll update this page with the details. You can also give us a call on 1300 434 434 if you want to have a chat.
Have a look at the info below and tell us: Have we got it right?"
Draft Youth Voice Action Plan 2028 Shaping the Beaches Future
Comments will close on Tuesday 28 February 2023

THREATS TO PITTWATER & COWAN CREEK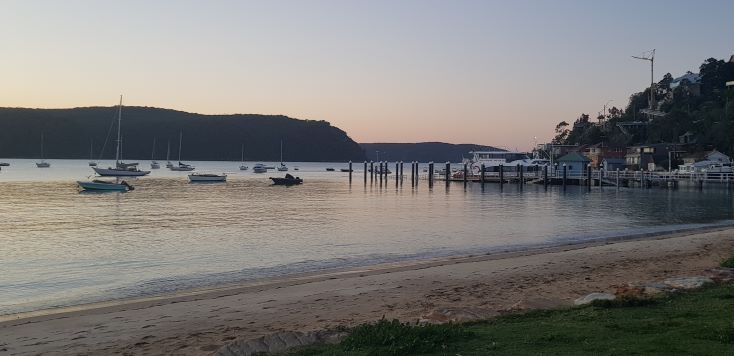 The Pittwater Waterway and Cowan Creek are renowned for their beautiful beaches, natural rivers and estuaries that teem with aquatic life.
Council is inviting residents to provide feedback on the issues and threats facing these precious waterways, that form part of the broader Hawkesbury-Nepean River system.
Your feedback will help inform a new Coastal Management Program for the Hawkesbury-Nepean River system that is being jointly developed by Northern Beaches Council with five other councils and the state government.
You can flag locations and issues of concern on the interactive map or share your thoughts via an online survey.
The survey is being hosted on the Hornsby Shire Council website, one of the project's six partner councils.
You can rank threats and issues that are of most concern to you. These include but are not limited to:
Coastal hazards
Urbanisation
Resource conflict
Public health
Governance issues
Climate change
Other participating councils include Central Coast Council, Hawkesbury City Council, Hornsby Shire Council, The Hills Shire Council and Ku-ring-gai Council.
The survey runs until Monday, 20 February. For more information or to have your say click here. Have your Say – threats to Pittwater & Cowan Creek

NBC URBAN TREE CANOPY PLAN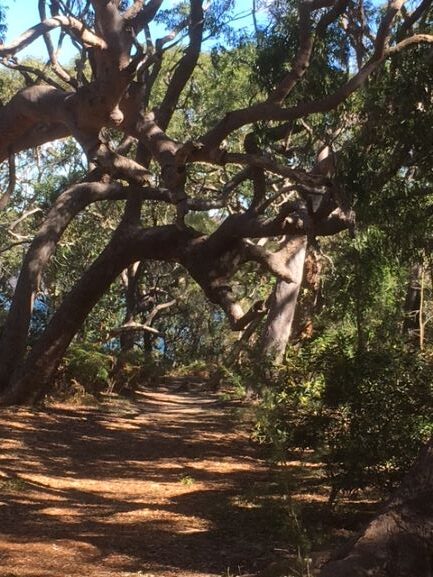 Council's draft Tree Canopy Plan has been completed. A briefing was provided to Councillors on 6 December 2022. Subject to Council endorsement the draft Tree Canopy Plan will be placed on public exhibition in March 2023. The Final draft Tree Canopy Plan will be brought to Council for endorsement once the public exhibition is completed and comments are considered. It is envisaged to be June 2023.
Mackay Reserve tree canopy.

ROSELLAS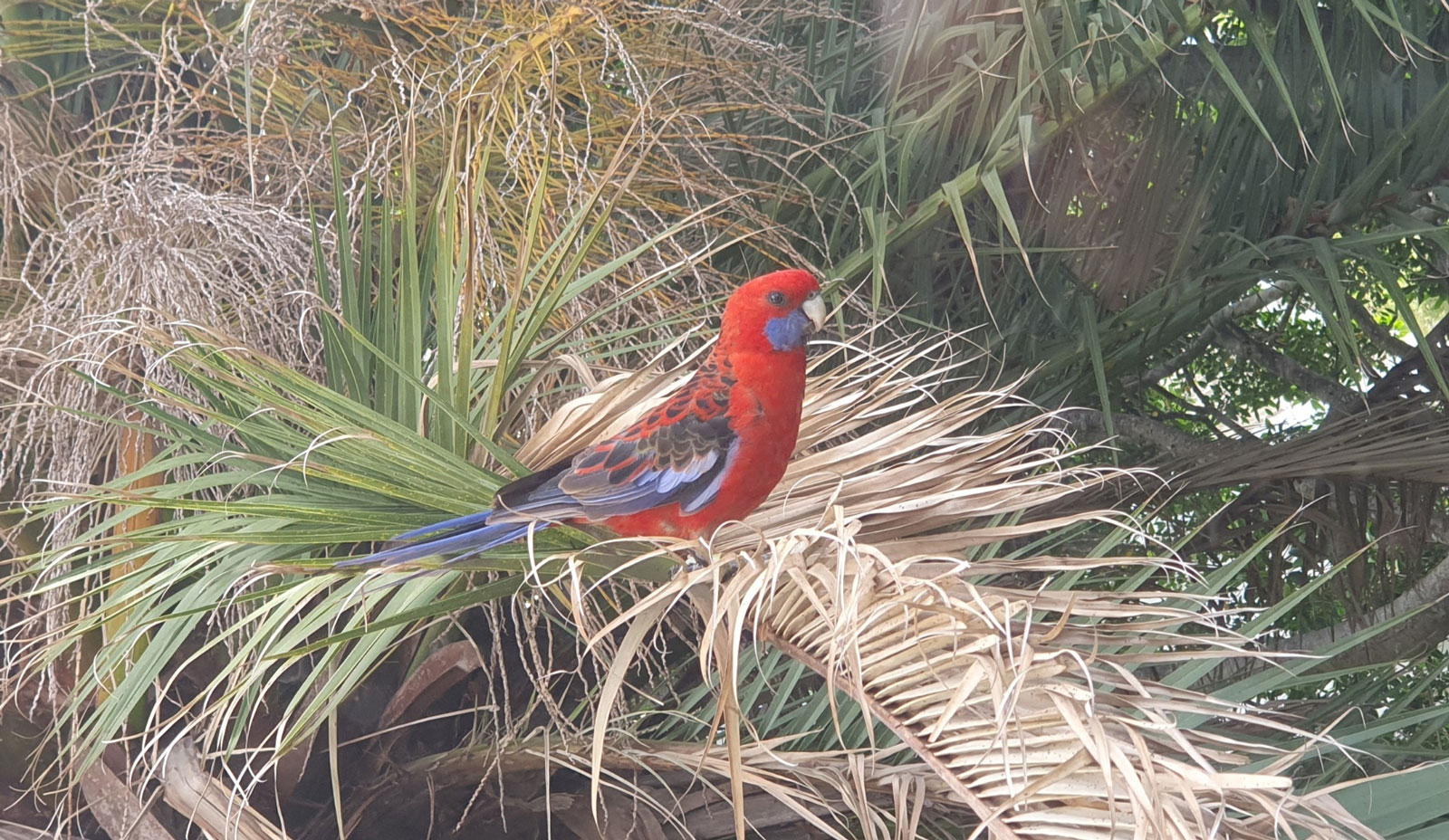 Rosellas are seen frequently in our backyards foraging in the leaf litter for insects or drinking the nectar out of native flowers. Rosellas eat seeds, fruits, nuts, flowers, buds, shoots, nectar, insects and insect larvae.
Rosellas are great to have around the backyard, as they will eat bugs and help pollinate the flowers they drink nectar from. Rosella groups often gather in trees and shrubs to feed or rest during the day.
Rosellas love:
If you can, while it's so hot and humid, please leave water out for the birds, water dragons and other creatures. Don't forget to place twigs or stones in the water too as a "platform" for easy access.

PITTWATER SCENIC STREETS REGISTER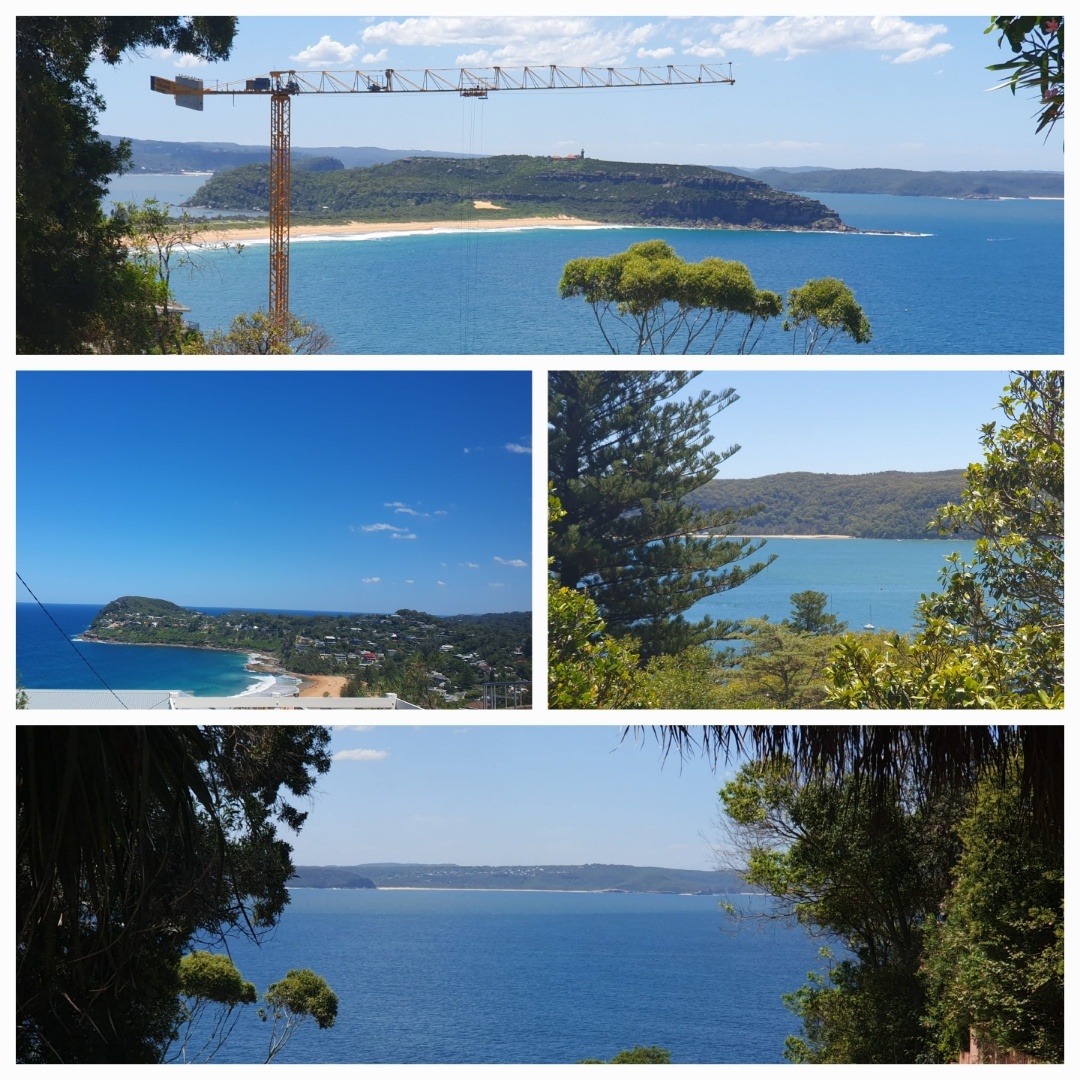 Link: Pittwater's Scenic Streets Register
Pittwater's Most Scenic Streets Register was developed to document the qualities of the most scenic local streets and to assist Council Officers and residents to protect and enhance the identified qualities.
The streets in the Register contain a certain 'feel' that stems from their unique characteristics. Water views and locally native vegetation are the most frequently cited features. The type of qualities that have been identified include how streets wind around the hillsides to reveal a series of views, particularly of the rugged coastline and beaches, the retention of locally native trees, vegetation communities and wildlife corridors, cultural plantings, stone walls, heritage paving and fencing styles.
Examples in the photo above include views enjoyed by the public from Pacific Rd and Norma Rd Palm Beach. We will continue to advocate for these public views to be maintained and managed when DAs are submitted to Council.

PALM BEACH MARKETS
Sunday 26th February 9am – 3pm Governor Phillip Park

BOOKOCCINO "ELECTION EVENTS"
begin Sunday afternoons 26th Feb.
BYO chair – it's held on the pavement and in carpark spaces.

STATE ELECTION
PITTWATER COMMUNITY ALLIANCE will host a public "Meet the Candidate" forum with Pittwater Candidates presenting their policies and Q & A.
WEDNESDAY 15th MARCH 7pm – 9pm.
NEWPORT COMMUNITY CENTRE (Main Hall) 11-13 The Boulevarde Newport
ARCHITECTURAL WALKING TOUR OF PALM BEACH
Last year, Robert Mackinnon, our Secretary, and enthusiast of all things to do with architecture, was approached by the Australian Architecture Association, to share some of his knowledge of significant local buildings. The intention was to create an Architectural Walking Tour of Palm Beach. Robert identified over 30 eligible buildings, including some of historical significance. Since then, the walk has been refined to ensure that it's not too taxing and can run for around two hours.
Among its many activities, the association conducts walking tours in areas known for their architectural value in areas such as Castlecrag, The Rocks and Chippendale. They also hold lectures and run bus tours in which architects take visitors through buildings they've designed.
The inaugural Walking Tour of Palm Beach will take place on Saturday 25th February 10.30am – 12.30pm and will be conducted by Ben Gerstel, Vice-President of the AAA.
Further details,  bookings & cost are available at the following link:
https://www.architecture.org.au/news/1158-special-walking-tour-of-palm-beach-architecture
Upcoming Events
COFFEE MEETING
Mon 27th Feb at CLUB PALM BEACH at 10.30am NEW VENUE!
These informal Coffee Meetings are a great way to discuss your issues and concerns and hear the latest news from Council, State and Federal Govt and other entities which concern Palm Beach and Whale Beach and the wider Northern Beaches LGA.
They are also a wonderful opportunity to meet and catch up with other residents, neighbours, friends and members of our Community.
COMMITTEE MEETING
Mon Feb 13th Feb 7pm The Pacific Club Ocean Rd
All members are welcome to attend.
AGM
The AGM will be held at CLUB PALM BEACH on Tuesday May 9th at 7pm.
All financial members welcome.
Refreshments will be served at the conclusion of the meeting.
Club Palm Beach has immediate employment opportunities for chefs or cooks in the Bistro.
Please contact John, the Manager, on 9974 5566 if you would like further information.Please don't hesitate to contact us with your concerns or feedback.
Prof Richard West
0407 942 941 click to PBWBA contact