APPROX 125 GUESTS ENJOYED A LOVELY NIGHT AT THE CHRISTMAS PARTY AT MOBY DICKS.
EXTRACT FROM ADDRESS TO GUESTS AT THE CHRISTMAS PARTY
The objective of the Association, as written in the constitution, is to preserve and enhance the natural beauty of the area and to protect the local amenity by promoting proper planning of all developments and by expressing positively, in appropriate quarters, the views of residents.
Easier said than done!
The Committee of the PBWBA are all volunteers who meet formally once a month to discuss issues which arise locally and in the Pittwater Ward and which often challenge that objective. We try to represent the majority of residents' views. How do we do this? During the year we undertook a survey of members to gauge your concerns. These were collated and analysed by fellow committee member Rosemary Edgell Bush. Thank you to her for such a time consuming job. We hold monthly informal coffee meetings to listen to your concerns, thoughts and ideas and seek feedback/follow up on issues. We encourage you to email, phone or write to us with issues to follow up.
And so we write submissions, send emails, attend meetings both on-site and via Zoom. We check the Council website for development applications, we read newsletters, articles and talk to the other local Associations – Avalon Preservation Assoc, Newport Residents Assoc, Clareville and Bilgola Plateau Residents Assoc and the Pittwater Community Alliance which is the umbrella association for approx 12 Pittwater community groups. We do our utmost to keep a finger on the pulse – at all times mindful of protecting the beautiful environment we live in and protecting the residential amenity we enjoy
Which brings me to OVER-DEVELOPMENT. This is the hot topic of the moment. It was the no 1 concern in the residents survey and also at the recent "meet the candidates forum" held prior to the Council election. It is discussed at length. There is concern and worry about massive excavations, some of which lie dormant for years, noise, traffic chaos, bulk, size and scale of buildings, non compliance with Council development controls. The northern end of Whale Beach Road is a battleground of trucks, vehicles and building material left on the roadway and on public verges. We feel for the residents with their loss of amenity
We are very concerned about a proposed development on the Bilgola Bends on Barrenjoey Rd which, if it goes ahead, could cause unbelievable traffic delays and disruption in an already problematic area. We understand that new DAs will be lodged on the former fish and chip shop site and The General Store site opposite the wharf and, as with all DAs, we rely on the legislated planning instruments and Council to ensure that they comply with the current controls, particularly landscaping, preservation of tree canopy, height, bulk, scale and design which complements the seaside village feel.
Frank Bush, Committee member, has done an enormous amount of work on submissions and meetings regarding the new Local Environment Plan (LEP), Development Control Plan (DCPs) a possible precinct plan for the Wharf area, possible heritage items and development in general. Sincere thanks to Frank. The new LEP, after Community consultation, is being developed by Council at the moment for exhibition and comment next year. This will be the plan for future development controls within the whole of the Northern Beaches. We strongly urge you all to be involved in the next round of community consultation. We will let you know when that commences. It is really important that you know that even though we have several hundred members our submission is only counted as ONE voice. "Have Your Say" on the Council website operates in the same way.
It's been a busy year keeping up with things even though we've been in lockdown or operating under other rules and regulations. We've Zoomed a lot!
Amongst other things we met with the new Supt of Northern Beaches Area Command to discuss the never ending problem of "hoons", we enjoyed listening to guest speakers talking about Indigenous Heritage and local heritage. We discussed traffic and parking, development & planning, Covid safety plans and Gov Phillip Park with senior council officers.
It's wonderful to report that Beachwatch has rated Palm Beach and Whale Beach very highly in regard to water quality. The ocean beach front walkway is a huge success and very well used.
Our priorities for 2022 will include –
The Avalon Place Plan – The Association believes that the priorities for Avalon village are:
Pavements
Landscaping
Developing the laneways
Improvements to lighting
Upgrading of the Council carpark next to Woolworths.
The new LEP which includes development controls and developing local character statements which are very important if we wish to maintain the seaside character of WB and PB.
The walkway from Whale Beach to Palm Beach. Needs to progress. The money has been allocated as part of the amalgamation sweeteners.
Footpath Barrenjoey Rd from Careel Bay to Iluka Rd (sth)
Footpath and steps Surf Rd intersection with Barrenjoey Rd.
Governor Phillip Park Plan of Management due /fees/ maintenance/ infrastructure
Tree canopy – preservation
Urban Night Sky concerns, attendance at all working group meetings
Traffic and parking – continual working/liaising with Council and TforNSW
Member survey results reveal that preservation of trees is of the utmost concern.
We look forward to working with the newly elected Pittwater Ward Councillors (still to be confirmed as at 16th Dec).
We welcome you to attend our informal coffee meetings or monthly Committee Meetings in 2022. We encourage you to read the Newsletters which are either emailed or posted to you and are also on the website. We try to provide Palm Beach and Whale Beach local news and items covering a broad range of topics.
We would like to thank the following people and organisations for their continuing help and support:
Palm Beach Surf Club – our Committee meeting venue
The Boathouse Group
Jason Marty of Intervision Design, Avalon
Northern Beaches Council, particularly Trish Chaney the Community Liaison Coordinator
All the Committee for their input, attendance and contribution to meetings, submissions, correspondence and support.
Again, we stress our objective is to preserve and enhance the natural beauty of the area and to protect the local amenity by promoting proper planning of all developments and by expressing positively, in appropriate quarters, the views of residents.

BARRENJOEY ROAD FOOTPATH
It was interesting to listen to the Hon Rob Stokes, the Member for Pittwater and the minister for Roads and Transport. when interviewed on ABC Radio Sydney on Friday 10th December. He stated that it's the little things that really matter in the Transport and Roads portfolio and that active transport is the solution to health problems. If people walked and cycled a little more there would be improvements in physical and mental health and well being and people would socialize more. He would like to boost active transport and pedestrian and cycling links and change the culture on that.
We agree. A footpath along Barrenjoey Rd from Careel Bay to Iluka Rd (sth) and a footpath on Surf Rd down to Barrenjoey Rd would be most beneficial and welcomed by the Community.

HERMINIE'S LANDING – ARTWORK INSTALLATION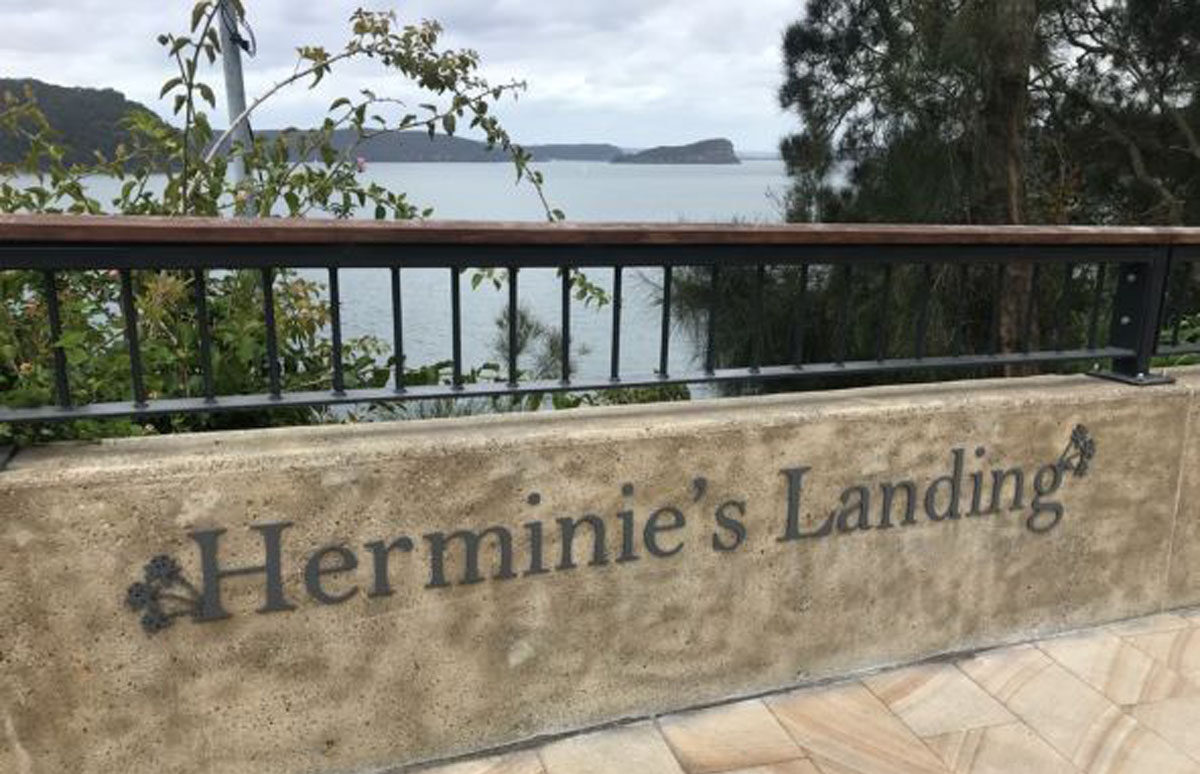 A short, informal gathering to "unveil" the artwork created by Kevin Diallo will be held at Herminie's Landing at 11am Thursday 6th Jan 2022 with Herminie's family, members of the Community and the artist. All welcome to join us.
Herminie's Landing at Observation Point is situated midway along the walkway from Palm Beach Wharf to Gov Phillip Park.
The naming of this landing is to honour the memory of Herminie Susan Swainston who passed away on 1 March 2018. Herminie was a well-known, long-time resident of Palm Beach where she dedicated a lifetime of service to the preservation of the natural landscape and public places of Palm Beach. She was a Vice-President and life member of "Friends of the Bible Garden" and worked hard for it as well as being a very active and supportive member of St. David's Anglican Church where she was a chief fund-raiser. PBWBA also greatly benefited from her efforts as an active member and until shortly before her death she was particularly involved in the planning of the Palm Beach Walkway to Governor Phillip Park.

AVALON PRIMARY SCHOOL – LOOKING FOR VOLUNTEERS TO TEACH ETHICS
This is a great way to give back to the local community, and to help inform the citizens of the future.
Volunteer Ethics teachers undergo a free online training course from Primary Ethics, and then teach for half an hour each week (on Friday mornings) in the primary school using a Community of Inquiry approach. This involves posing questions to the students, and then facilitating a discussion. The curriculum is fully developed, and approved by the Department of Education, and volunteers find it a positive and rewarding experience.
If you would like to find out more, please contact the Co-ordinator, David Bartolo, at david.bartolo@tafensw.edu.au (ph 0407371338), or visit https://primaryethics.com.au/'
CHANGED TRAFFIC CONDITIONS
TransportforNSW is introducing a 50km speed limit on Barrenjoey Rd from Crane Lodge Place to Nabilla Rd Palm Beach on 19th December.
The speed limit review was undertaken following requests received from NSW Police and Northern Beaches Council. The reduced speed limit is expected to improve road safety for all road users along this busy, narrow, winding and dangerous stretch of road.
40km speed signs will be installed in Surf Rd down to the Barrenjoey Rd intersection and 10km signs will be stencilled onto the surface of the shared road section at the southern end of Ocean Rd.

PEP-11 GAS & OIL EXPLORATION PROPOSAL REJECTED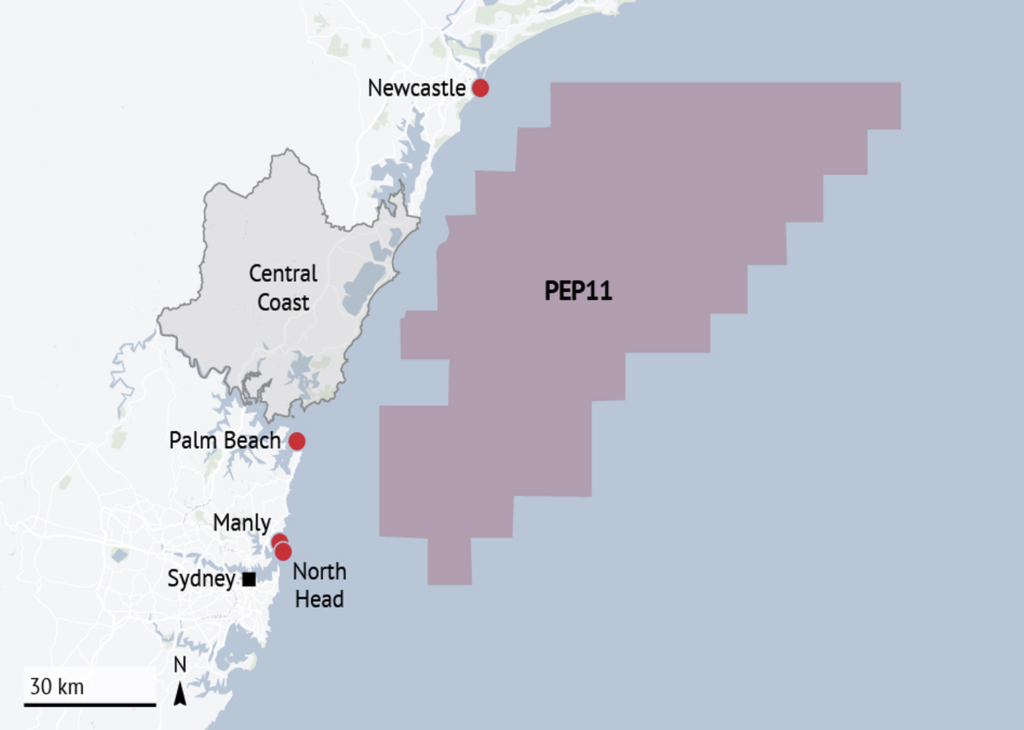 A controversial proposal to drill for oil and gas off the coast of NSW between Manly and Newcastle will not go ahead after a long campaign by environmental activists and some local politicians.
Prime Minister Scott Morrison said the federal government had "taken the first step" to formally reject an application for the petroleum exploration permit, known as PEP-11.
He said the decision was based on reasons including the high levels of community opposition.
Advent Energy had planned to conduct drilling and seismic testing ahead of pursuing approval for production in the zone, which covers an area of over 4500 square kilometres starting 4.5 kilometres off the NSW coast, running parallel to some of its most famous beaches including Palm & Whale Beach.
URBAN NIGHT SKY
A meeting of the Urban Sky Place Working Group was scheduled on Thursday 9 December 2021 but since a quorum was not present (half the members who number 8 plus one) it could not constitute a formal meeting so a discussion continued.
Topics discussed included –
An event to watch the lunar eclipse had been held at Terrey Hills and Phillip Angilley from the Northern Astronomical Society reported that it had been a great success with more than 160 very enthusiastic people attending. The site was capable of handling up to 200 people easily with 10 telescopes. Numbers for possible future events in Governor Phillip Park would be capped at 50 but it was agreed that this did not mean that events could not be held in other parts of the LGA such as Terrey Hills.
The Chairman reported that Marnie Ogg (who was not present) had decided to resign enabling the Group to progress with the project. However, she would remain very interested in its progress and be readily available to give advice, particularly on the application to the International Dark Sky Association.
Following the Council vote in September 2021 work was continuing on developing the application with the aim of submitting it in 2022. The Council were discussing changes to the lighting in the Park with Ausgrid and Ausgrid teams were working on these upgrades.
National Parks and Wildlife, while not giving formal permission to include the Headland in the proposal, were inclined to support it and Council officials had met their representatives two weeks ago. Safety of visitors and other security issues must be very carefully considered and this would be a high priority.
We reinforced the point that both PBWBA and Pittwater Natural Heritage Assoc were opposed to additional lighting being installed on the Headland. There is no plan to instal more lighting.
The point was made that relationships with the stakeholders are very important in this process and that the preparatory work connected with the application is expected to take some time and may not ultimately be successful
The next meeting will be held in February 2022.

CURRAWONG COTTAGES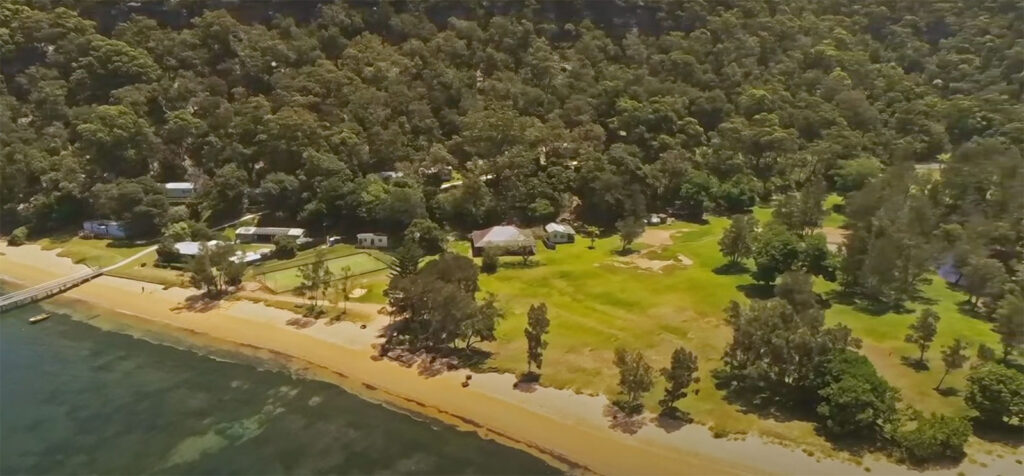 Northern Beaches Council's restoration work at Pittwater's hidden gem Currawong has been acknowledged in this year's Building Designers Association of Australia, National Design Awards.
Currawong Cottages Design Awards 2021
(courtesy Nthn Beaches Council)
Council worked closely with Heritage consultants and NSW Heritage to ensure the restorations preserved the cabins' rich history while enhancing guest comfort.
The result is beautiful, sustainable, highly functional cabins which enhance and perpetuate the local environment for all our community to enjoy for years to come.
Currawong Cottages are located opposite Snapperman Beach on the western foreshore and can be accessed by ferry or water taxi.
Click here for more information on this hidden treasure! Currawong

COVID-19 TESTING – CAREEL BAY DRIVE THROUGH
The Avalon and Newport drive through testing centres are now closed but a new testing centre has opened at Careel Bay playing fields, Barrenjoey Rd for the summer period.
Also open is the Mona Vale Drive-through Clinic, Gate 2, Mona Vale Hospital, 18 Coronation Street, Mona Vale
Click here for details NSW Health Covid Test Clinics

SAND POINT BOAT RAMP
The boat ramp at Sand Point was suffering from deterioration at the toe which exacerbated the existing drop off issue at the end. Council completed the construction of toe protection at the end of November. To address the drop off issue prefabricated reinforced concrete angled blocks have been installed to complete the project. Feedback since the angles have been installed has been positive.
SNAPPERMAN BEACH SEAWALL
The southern half of the seawall at Snapperman Beach failed unexpectedly several months ago. Council installed temporary bulka bags to retain the bank while a design was prepared to replace the wall. The design has now been completed and a Request for Quote is being prepared to procure a contractor to undertake the construction of the wall. We expect construction to commence in autumn 2022.
WOOLWORTHS AVALON
Following confusion and concern about the future of Woolworths in Avalon we have initiated and confirmed a meeting in the new year with Woolworths' executives and our neighbouring Community Groups. We would like to better understand the strategy behind the Avalon store becoming a Metro Woolworths. We are an area where there is a high percentage of elderly people and young families and many of them utilise the Avalon Woolworths store for their weekly grocery shopping. Woolworths have advised the Avalon Store will undergo a refurbishment after Easter 2022 to become a 'Neighbourhood Metro' store.

HAVE YOUR SAY
DESIGN AND PLACE SEPP PLANNING NSW
Click here Design and Place SEPP 2021
"We're taking a new approach to planning and development to support a new way of living. That means making sure everyone can be part of healthy, productive, and sustainable communities, with access to greener places, better public spaces, and homes that are comfortable to live in no matter where they live. To make that happen we need more consistent, certain and streamlined planning processes, especially when it comes to design."
Examples of the new approach include –
new apartments to have bigger balconies
a new "study" room so people have a place to work from home
additional 2 sq m external storage space for apartments for bicycles,surf boards, suitcases etc
ground floor apartments to have street access
Have your say
The policy package is on exhibition until late February 2022.
You may make a submission via the NSW Planning Portal: Click here Have Your Say

EXPLORING WAYS TO REDUCE PLASTIC WASTE
Council is looking at ways that we can reduce the likelihood of cheap toys finding their way to landfill and promote sustainability.
They also want to support families by providing quality toys and equipment to meet their children's changing developmental needs.
Council is keen to understand what you think they should be considering if they were to look into this further. Please share your ideas by Sunday 23 January 2022. Toy Library

DINE & DISCOVER VOUCHERS
Support our local businesses and use your vouchers in Palm Beach & Whale Beach.
From 26 November 2021 Dine & Discover NSW vouchers increased from 4 to 6.
You do not need to reapply to receive the additional vouchers if you have already received your first 4 vouchers. For more information click Dine & Discover

ST DAVID'S PALM BEACH CHRISTMAS SERVICES
CHRISTMAS EVE CAROLS BY CANDLELIGHT – 8pm
CHRISTMAS DAY CELEBRATIONS – 8am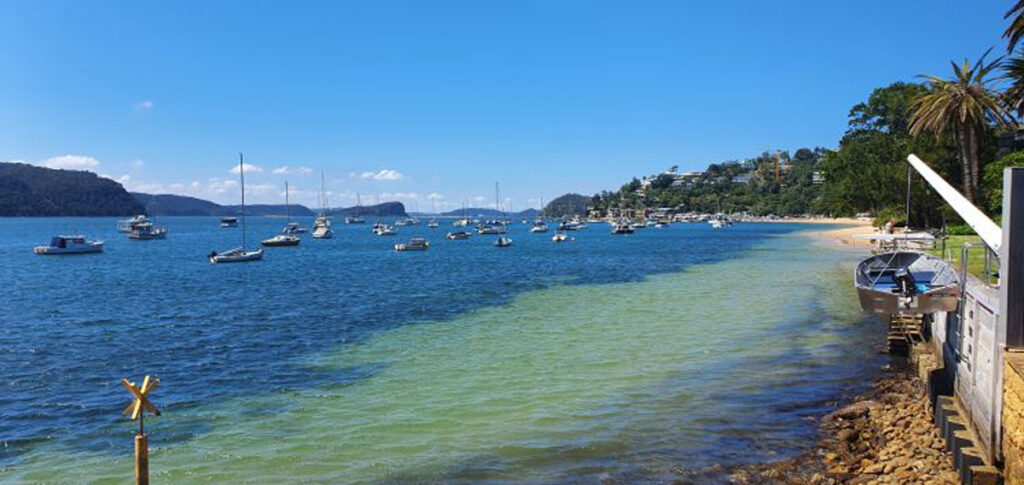 Pittwater – looking north from Lucinda Park

NEXT INFORMAL COFFEE MEETING
Mon Feb 21st 2022 10.30am (venue to be confirmed)
NEXT COMMITTEE MEETING
Monday February 14th 2022 The Pacific Club 7pm
What a year it has been. How could we forget last Christmas when we were in the strict northern, northern beaches lockdown!
Let's hope there is no repeat this year.
On behalf of the Committee I would like to wish you and your family a Merry Christmas and a happy, peaceful, enjoyable, hopefully Pandemic free, 2022.
Richard West AM & the Committee