This Newsletter was prepared in November/December 2020 but just before publication the Covid19  "Avalon Cluster" formed, the Northern Beaches was locked down and it was decided to delay the Newsletter release until January.
This lockdown was extremely difficult for everyone with Christmas and New Year celebrations cancelled. family, friends and loved ones separated, holiday plans cancelled and many in isolation for 14 days. The local businesses, their owners and employees have been severely impacted.  The three weeks of lockdown of the former Pittwater LGA occurred at the peak Christmas/New Year trading season during which the major percentage of their annual income is earned.
The local community is to be congratulated on their incredible response in taking Covid tests and for following the Govt requirements and regulations – as emotionally, mentally and financially difficult as it was.
FAREWELL 2020 & FAREWELL THE ICONIC L90 BUS!
The iconic L90 is no more!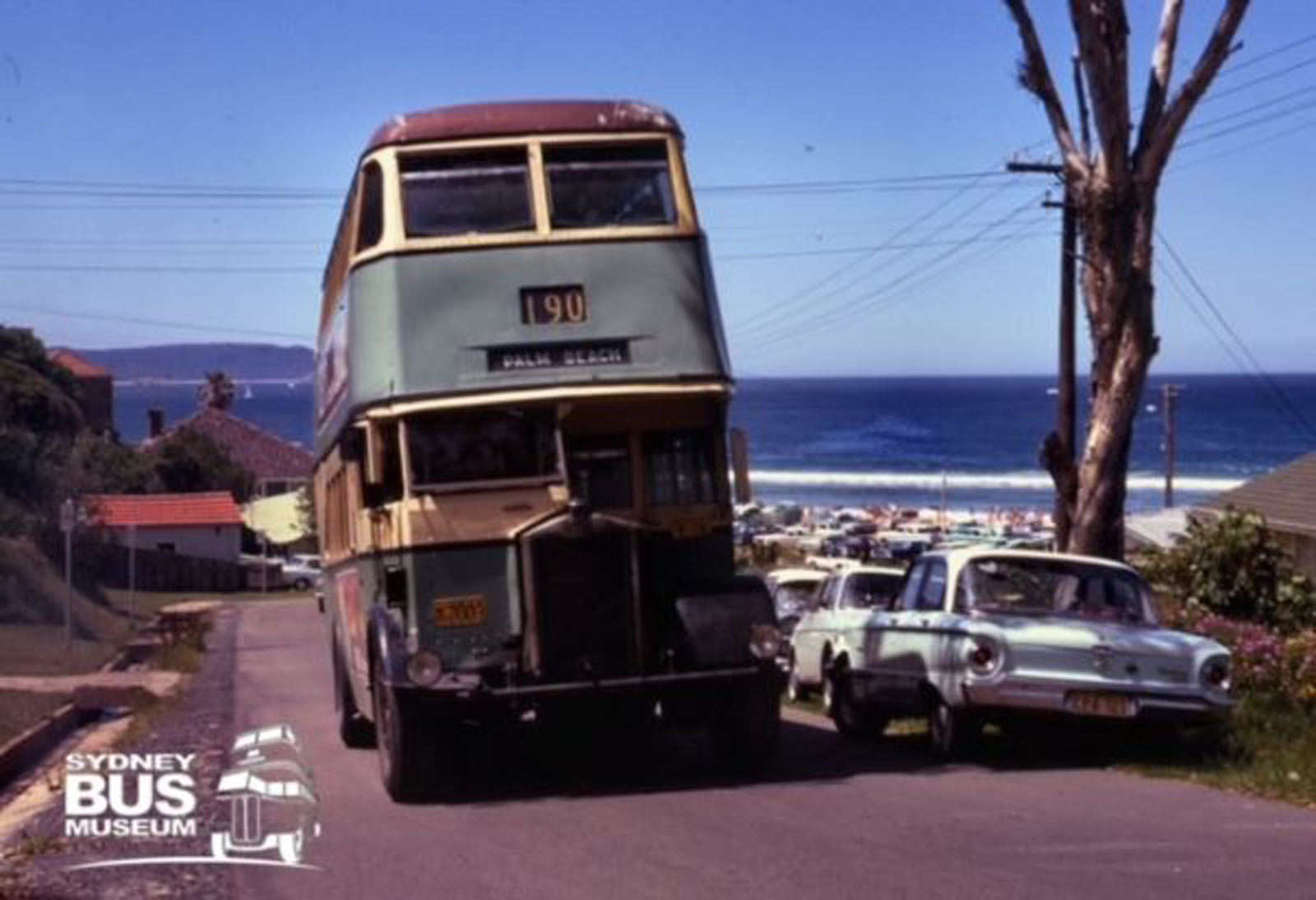 The L90 from the City to Palm Beach was the longest commuter bus route on the Sydney Buses network at 42 kilometres long. The service took anywhere between an hour and a quarter and 2 hours – depending on the traffic!
The L90 originated in the 1940s as route 150, and from 1953 onwards route 190. In the early 1990s, a majority of 190 services were renumbered as L90, to designate that it was a limited stops service.
In December 2020 it was curtailed to become a peak-hour only service from Avalon to Wynyard. There is now no direct bus to the City from Palm Beach. Travellers can use Keoride to Mona Vale to connect with the B1, take the 199 to Avalon or Mona Vale and change to other services or travel through to Manly and catch the ferry.

CONGRATULATIONS AND HAPPY 75th ANNIVERSARY NORTH PALM BEACH SURF CLUB!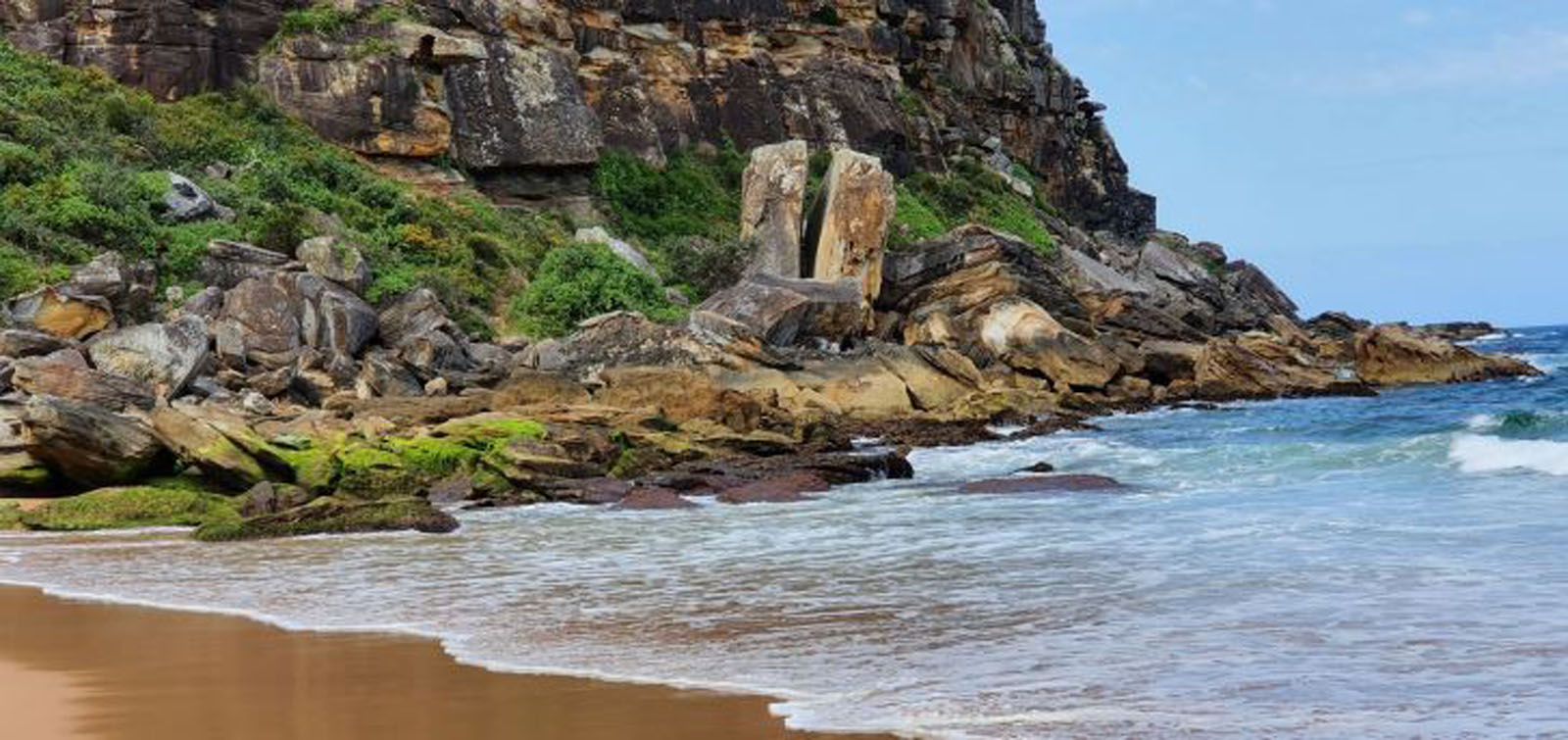 PBWBA and the Community thanks the Club and all the volunteers for their tireless work in keeping us safe on the beach and in the water. We understand celebrations are scheduled by the Club for February 2021.
North Palm Beach Surf Lifesaving Club was founded in 1946. The club was started by local northern beaches families and regular holiday makers at the northern end of Palm Beach. In those days the area near the base of Barrenjoey Headland was a public camping ground and it was a popular destination for people living on the northern beaches and families and tourists travelling the 40 kilometers from the centre of Sydney each weekend.

NBC – AVALON PLACE PLAN
PBWBA strongly supports this project which is of vital importance to all who enjoy and want to preserve the special character of Avalon Beach Village. Exhibition of the Draft Place Plan will provide a once in a generation opportunity for those who value the Village to spell out to Council what factors make up that special character and how they would see it developing over the next 20 years.
There will be 2 bike plans on display for consideration. One will cut the Village into 4 quadrants, require the removal of parking and trees and re-route buses. The alternate plan is strongly supported by PBWBA and other community groups. It is more informal, uses the laneways and works with the Village character, not against it. We also believe that a good village plan needs to address the built environment, the economy of the Village and the fact that the Village is not on a through route and this is at the heart of its character.
We strongly encourage everyone to make comments when the Avalon Place Plan is exhibited  on the Council "Have Your Say" page from 15th February 2021 for 3 months. 
BEACHES AND PARKS WITH DRONE OPERATIONS
Surf Life Saving NSW will monitor Sydney's Northern Beaches and parks from the air and send real-time attendance information to Council officers to help ensure beaches can stay open and COVID-safe. In our local area – Whale Beach, Palm Beach & Governor Phillip Park will be patrolled by drone.
Visitors are expected to return to our beaches in great numbers.
In an attempt to ensure beaches can stay open during peak summer weekend and school holiday periods, Northern Beaches Council staff and surf lifesavers will work closely together to monitor numbers and provide up-to-the-minute information to the beach-going public so they can avoid beaches nearing COVID-safe capacity. High-resolution images taken by drones will be sent to Council and the new SLSNSW State Operations Centre where beach attendance data will be recorded.
This data will contribute to providing a bigger picture of overall beach attendances. Locations nearing capacity or where access is restricted can be viewed using the Beachsafe website and Beachsafe App.
With drone technology, the Beachsafe website and app, beachgoers will be able to easily identify less crowded beaches before they leave home
The service is as follows –
Weekends and public holidays commencing 14th November 2020 until 28 Feb 2021.
Daily commencing 21 December 2020 until 31 January 2021
ANNUAL STATE OF THE BEACHES REPORT 19/20 – Dept Planning & Industry
Swimming spots on the Northern Beaches have been given the cleanest results on record in the 2019-2020 State of the Beaches report as prepared by the NSW Government's Beachwatch program.
100% of the ocean beaches, estuarine beaches and lake/lagoon swimming sites on the Beaches received a grade of Good or Very Good.
This was an improvement on the previous year's results from 97% of sites graded as Good or Very Good in 2018-2019.The best beaches included Palm Beach, Whale Beach, Avalon Beach, Bilgola Beach, Newport Beach, Bungan Beach, Dee Why Beach, South Curl Curl Beach, Elvina Bay, The Basin and Great Mackerel Beach.
These sites had excellent water quality and were suitable for swimming almost all of the time. During dry conditions, water quality in all locations is suitable for swimming.
Beachwatch recommend that you avoid swimming during and at least one day after heavy rain at ocean beaches, and for up to three days at estuarine swimming areas.
Check out the full report for more information.
PBWBA continues to request monitoring of water quality after occasional pollution in Kiddies Corner and have requested repair to the stormwater pipes on Whale Beach.
Six easy steps to help protect our beautiful waterways and beaches
Many people across the Beaches are looking for ways they can make small changes to help protect and improve our beautiful beaches.
With our waterways being home to Threatened Ecological Communities as well as endangered species such as the Hairy Pipefish, restoring them to their natural condition is important to protect these communities.
Each year, Council removes more than 2,000 tonnes of waste from our road networks by street sweeping, and an additional 1,200 tonnes of rubbish from our stormwater pollution traps. Much of this waste would end up in our waterways, on our beaches and eventually in the ocean. Instead, much of this waste is recycled to use as asphalt on our roads or for organic fertiliser.
Take these simple steps to start making a difference from home:
Put all your rubbish in the bin, or recycling bin where appropriate. This will help stop litter being washed or blown into the water, protecting wildlife and keeping the beaches cleaner.
Minimise the use of fertilisers. Fertilisers can be washed away by stormwater and can also be poisonous to marine life.
Don't pour any chemical products down the drain.
Wash your car over your lawn. This gives your lawn a nice drink while also stopping soaps and detergents from ending up in our waterways.
Put garden scraps in the compost. While you may not think that naturally occurring waste products do much harm, silt caused by soil runoff can deoxygenate the water while branches and leaves can block out sunlight from the marine life below.
Take unwanted chemicals to a Chemical CleanOut.
Changing small habits such as these at home helps us to keep our waterways and beaches pristine and keep ecosystems thriving for future generations.
Find out more information about the Zero to Waste charter here.
NORTHERN BEACHES POLICE LOCAL AREA COMMAND
Following reports of numerous home burglaries and car thefts in Bynya Rd, Sunrise Rd, Florida Rd, Pacific Rd and Ralston Rd (amongst others) PBWBA welcomed Acting Duty Officer Stuart Byrnes from Northern Beaches Area Command to our October Committee meeting to discuss these thefts as well as the continuing problem of "hoons".
He advised that
calls made to triple 'O' or to a police station for a police response are recorded and forwarded to police in the field using the same communications systems. He assured us that all calls are forwarded to police in the field and a record is made of any action/inaction taken.
Northern Beaches traffic police are in constant consultation with Northern Beaches Council regarding the use of cameras to capture offenders committing offences in the Palm Beach area. He understands that the council installed cameras around the time of the meeting, however, they were damaged/stolen soon after installation. He believes traffic police have frequent conversations with Phil Devon, Manager for Transport from NB Council.
Mona Vale police station always has one officer stationed there at night
Police – Mona Vale 9998 0699, Dee Why ph 9971 3399 or Crime Stoppers 1800 333 000
POLICE STRONGLY ADVISE THAT HOMES BE LOCKED SECURELY AND LIGHTS LEFT ON AT NIGHT.
PLEASE BE ALERT & REPORT ANY SUSPICIOUS ACTIVITY TO THE POLICE.
In the last day or so It has been reported that following this series of thefts in Palm Beach, police have arrested a 48-year-old man at Bankstown. They have recovered property including drugs, clothing, phones, jewellery and computer equipment. The man has been charged with more than a dozen theft related offences and refused bail pending a court appearance.
NEW RULES FOR SHORT TERM ACCOMMODATION
The new NSW Fair Trading Code of Conduct for the Short-term Rental Accommodation Industry imposes new obligations for people booking short term rental accommodation, including behavioural standards. The new Code of Conduct, which come into effect on December 18, imposes a range of obligations on booking platforms, hosts and letting agents such as –
Guests must not make noise that unreasonably disrupts neighbours;
Guests must not damage the premises, including common properties in strata schemes;
Hosts and letting agents are responsible for the actions of their visitors and must ensure they comply with behaviour standards set out in the code.
NSW's peak body for local government is pushing for further crucial changes such as a compulsory premises register to keep guests and operators accountable.
For more information on the new rules, see the NSW Fair Trading website. The full code of conduct can be seen here.
HERMINIE'S LANDING
At the October Council meeting, Council endorsed the naming of the landing on the walkway between Palm Beach Wharf and Gov Phillip Park at Observation Point as "Herminie's Landing" to acknowledge the significant contribution Herminie Swainston made to the Palm Beach community.
The late Mrs Herminie Swainston lived in Palm Beach for over 60 years and was active in the development of the Bible Gardens and Palm Beach Walkway.
"Herminie was particularly concerned to preserve our green spaces for the benefit of all and so it is fitting that this viewing platform and pedestrian rest area on the new walkway at Observation Point with its stunning views over Pittwater and its natural environment be named in recognition of her life's work," said PBWBA President Prof Richard West.
STATION BEACH OFF-LEASH DOG TRIAL
In the wake of the Land and Environment Court decision on Friday, 20 November, Council has removed signs allowing on-leash dogs at Station Beach and replaced them with 'dogs prohibited' signs.
Council released a statement which said "The Court's decision means that the off-leash trial and current on-leash area may not continue on Station Beach at this stage. The Court found that development consent is not required. Council is further considering the need for an Environmental Impact Statement (EIS)."
Council will instead pursue other options for off-leash dog areas. The northern end of Palm Beach on the ocean side has been proposed as a potential area for off-leash dogs, as has the southern end of Mona Vale Beach.
SOME MEETINGS RECENTLY ATTENDED BY VARIOUS COMMITTEE MEMBERS (either in person or via Zoom).
TRAFFIC AND PARKING MEETINGS WITH NBC (Manager for Transport and all things Traffic) PHIL DEVON
1. Committee and residents discussed the traffic debacle on the October long weekend.
2. On site with some Committee and residents to discuss pinch points particularly Palm Beach Rd & Pacific Rd and Ocean Rd and streets where parking and traffic flow issues arise.
URBAN NIGHT SKY
Council is gauging support from the community and addressing questions or concerns before progressing with an application to have Palm Beach Headland designated as an Urban Night Sky Place. It is noted, however, there will be various factors requiring detailed consideration by NPWS. This will include the consistency of the concept with NPWS legislation, and the Ku-ring-gai Chase National Park Plan of Management. Other factors would likely include public safety and access noting the National Park formally closes at 7pm.
AVALON PLACE PLAN – submitting an alternative plan developed by Community groups which will negate the proposed removal of trees and parking currently proposed by Council. PBWBA is involved because Avalon is our local village and it's character needs to be retained.
COUNCIL RATES HARMONIZATION PROGRAMME – an online briefing to explain how equitable rating of properties will be set after the amalgamation of the former Manly, Warringah and Pittwater Councils.
GOV PHILLIP PARK – proposed landscaping plan being prepared for 2021. This will be for a "tidy up", repairs and refresh prior to the Plan of Management being developed.
The park is being "loved to death", looking tired and worn. We are agitating that ALL revenue raised in the park is spent ON/IN THE PARK.
GOV PHILLIP PARK – filming fees and charges for the Plan of Management 2021. Again, we are requesting transparency and accountability.
OCTOBER 28th COFFEE MORNING MOBY DICKS WHALE BEACH with CR KYLIE FERGUSON
Cr Ferguson advised there is a twenty year backlog with footpath construction.
Priorities are footpaths to 1/ schools, 2/ shopping centres and 3/ general safety.
We are actively advocating for footpaths on Barrenjoey Rd, Surf Rd and Ocean Place on safety issues. Barrenjoey Rd involves local, State and Federal Govt working together.

PROPOSED OPTUS SMALL CELL TOWER – NORMA RD
Norma Rd residents were very concerned to be told recently that an Optus Small Cell Base Station was to be sited outside homes at 32-34 Norma Rd Palm Beach. There was very limited time for consultation and indeed many residents were not even formally informed.
Following numerous objections submitted, including follow up correspondence with Northern Beaches Council and state and federal members, and the vigorous efforts of residents, Optus
have advised of their decision to withdraw their Small Cell Base Station Proposal (4G+ in preparation for 5G) for 32/34 Norma Road, Palm Beach NSW, including alternate locations for this proposal at this time.
This was made possible with awareness building, and objection support and material from the Northern Beaches for Safe Technology Facebook group with 2,500 members, together with Oceania Radiofrequency Scientifiv Advisory Association (ORSSA) for their ongoing reference and scientific source information and Lyn McLean, author and her work in this field.
If you are interested please also see the attached November 2020 Consensus Statement of UK and International Medical and Scientific Experts and Practitioners on Health Effects of Non-Ionising Radiation by the Physicians' Health Initiative for Radiation and Environment (PHIRE) in the UK, now signed by groups representing more than 3,500 medical doctors.
Phire Medical Physicians' Health Initiative For Radiation & Environment

WHISTLER STREET MANLY CARPARK – APPROX $11 MILLION IMPACT ON COUNCIL FINANCES
The final cost to Northern Beaches ratepayers of the Whistler Street car park dispute is understood to be nearly $11m.
Northern Beaches Council released a statement that it was settling a claim by Built Athas for $6.75m. The Manly Daily has reported that legal costs related to the case will exceed $4.2m.
Following mediation before the Hon Keith Mason AC QC, the dispute between Built Athas and Northern Beaches Council relating to the development of Manly Council's Whistler Street Car Park has been resolved by the parties, without admission of liability by any party, on terms that Council pay to Built Athas $6,750,000 in full and final settlement of all matters in dispute. The terms of the settlement are otherwise confidential.
Mayor Michael Regan said:
"Council is pleased to have settled the case as part of the continuing completion of matters arising from the amalgamation and wishes to thank councillors, employees and external advisers who have contributed to the conduct of the case and the settlement".

AVALON COMMUNITY LIBRARY – USE IT OR LOSE IT!
Have you been to Avalon Library lately? It's upstairs (lift access available) in the Recreation centre Barrenjoey Rd Avalon Beach.
Enjoy access to books, magazines, dvds, audio books, ebooks, photocopying, computers and printers. New members welcome. The new Library app can be downloaded to your phone and is a wonderful resource. The Library receives a yearly grant from NBC and is run by over 70 Volunteers and a Library Coordinator. Always looking for new volunteers!
PBWBA are appreciative of the Library staff's efforts during Covid lockdown when books were delivered to households.
BARRENJOEY ROAD PALM BEACH – CHANGES TO SPEED LIMIT
After more than two years of discussion with Council and Transport for NSW the existing 40km/h speed zone on Barrenjoey Road in the high pedestrian activity area (HPAA) has been extended to Nabilla Road, Palm Beach. We believe that the 40km speed zone should be further extended to Iluka Rd (south) as was acknowledged by Council in 2018.
There is a sailing club, a cafe, a Kindy and 2 or 3 shops in this stretch before Nabilla Rd. It seems to be the obvious starting/finishing place. TforNSW, however, have just advised that this suggested extension does not comply with their requirements, nor does an extension to Surf Rd.
The 40km speed zone covers the Palm Beach Walkway and other sections of the commercial strip along Barrenjoey Road.
The existing 50km/h speed limit signs and numerical pavement markings have been removed and replaced by 40km/h signs and pavement markings.

COUNCIL SUMMER HOLIDAY TRAFFIC PREPARATIONS
PBWBA has been liaising regularly with Council's Transport Manager regarding traffic flow, parking, pedestrian and signage issues.
Council, in conjunction with TforNSW and other agencies has put in place the following strategies (amongst others) for the summer holidays –
Real time information regarding beach congestion and traffic flow issues will be displayed on moveable VMS trailers (variable message signs) and current permanent overhead VMS boards situated further away from the beaches – for example Mona Vale Rd, Ryde Rd, M5.
Mobile phone usage data will be monitored in real time. This can indicate volumes of slow moving traffic.
Drones – data collected can be used to update websites and traffic centres
Careel Bay Playing fields parking – vegetation at entrance to be cleared and flags placed to indicate this free, untimed parking alternative.
existing parking signs and markings to be reviewed, replaced, repaired as required
proposed use of Careel Bay playing fields as a Keoride hub
investigate making road in Gov Phillip Park one way
Three of the PBWBA committee have direct access to the Council's Incident Management Team and can report real time conditions which may need to be managed.
Trim vegetation on Palm Beach Rd to ensure clear vision on bends and corners.
WHALE BEACH
Discussions between Council and Sydney Water regarding the placement of s shower at the northern end of the beach have stalled.
The sand around the stormwater pipes needs to be graded.
NSW BUDGET 2020/2021
Wakehurst Parkway Flood Prevention
$13.1m has been allocated to reduce the frequency of flooding on Wakehurst Parkway, a matter of great concern to us. It will involve work in three main areas of the road, new under-road culverts and drainage, creek realignment, sediment removal and new levees. This is welcome news although we have advocated for the road to be widened also to facilitate easy flow at all times. It is an important road in and out of the Pittwater suburbs and vital for us as the most direct route to Northern Beaches Hospital. Northern Beaches Council will be putting forward potential options in the new year.
MOBILE STROKE UNIT
$10m is earmarked for a specially equipped ambulance, a mobile stroke unit, to enable rapid diagnosis and treatment for stroke patients while en route to hospital. One in four Australians will have a stroke and quick treatment is essential to save lives and prevent disability. It is planned that the pilot programme will include state of the art mobile brain perfusion CT technology being developed in Europe and scheduled for use in Australia in 2022. We have suggested to our MP, Rob Stokes, that the peninsula would be an ideal area in which to base the pilot programme as it has a high number of older residents and is remote from a hospital with a fully equipped stroke unit.
PROPERTY TAX CHANGES
Choosing how you pay your property tax is a new proposal in the Budget. The existing stamp duty is charged on the sale price of the property and paid at the time of sale. The proposed new tax is based on the land value and is charged annually. The cost in the first year of purchasing a property is much less but over a period of years can amount to considerably more. For investors and those likely to live in their houses for less than 10/15 years the new scheme may be a winner.

HAVE YOUR SAY
Destination Northern Beaches: Creating a Sustainable Visitor Economy
Supporting our local tourism sector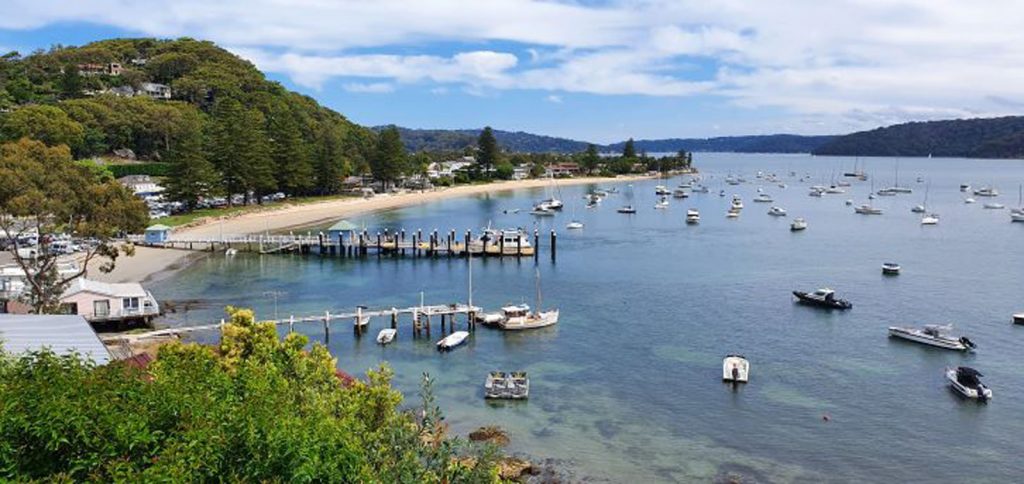 The Northern Beaches Council plays a major role in tourism and are actively involved in promoting tourism and providing infrastructure and services to manage and support our visitor economy.
Destination Northern Beaches: Creating a Sustainable Visitor Economy is the NBC five year Destination Management Plan (DMP) developed with the local industry and key stakeholders to set the direction for future growth in our visitor economy.
The draft DMP is supported by a two-year action plan 'Destination Northern Beaches COVID Recovery Plan' which is aimed at helping local tourism operators rebound, recover and drive new business as we start getting back to normal.
Council want to know what you think of their plans to rebuild a thriving and sustainable visitor economy. Have they got the balance right?
Read the draft plans or check out the snapshot and give your feedback by:
completing the submission form on the website, emailing mailto:council@northernbeaches.nsw.gov.au
or writing to Council marked 'Destination Northern Beaches' Northern Beaches Council, PO Box 82 Manly NSW 1655. Submissions close Sun 7th Feb 2021
Draft Local Housing Strategy
As the Northern Beaches community grows and changes, we need to provide new housing that meets our various needs, lifestyles and budgets. Sydney's population is growing, and all council areas are planning to take their share. The Northern Beaches has an ageing population, with expensive rents and real estate. The strategy needs to respond to these challenges and provide housing options for families and young people too. To accommodate everyone, we need a mix of housing beyond houses and units. The strategy proposes to address the 'missing middle' with dual occupancies, manor houses and terraces around centres with good accessibility and amenity.
The draft Local Housing Strategy looks at the housing mix in the Northern Beaches today, and plans for the kind of housing, and where it should be located, in the future.
The draft Northern Beaches Local Housing Strategy goes on public exhibition 15 January until 21 February 2021.
Council would like to know what you think too – have your say. https://yoursay.northernbeaches.nsw.gov.au/local-housing-strategy
REPORT ISSUES TO COUNCIL VIA COUNCIL WEBSITE or 1300 434 434
Please don't hesitate to call the Council helpline anytime on 1300 434 434 (24hrs, 7 days a week including Public Holidays) or leave a message on the Council website "What can we help you with?" section.
Any issues, for example – waste and rubbish, parking, mowing public spaces, trailers, health and safety, pollution, public toilets, potholes, trees relating to DAs, graffiti can be reported to Council for their attention.

MANLY YOUTH HOSPICE
The design for the new youth hospice to be built on the old Manly Hospital site which is part of the Manly Hospital Master Plan has been unveiled. The hospice will provide young people with terminal illness a supportive environment to be with their family during end-of-life care.
Similar to the well-known Bear Cottage nearby, which provides respite and care for children under 18-years-old diagnosed with life-limiting illness, the youth hospice will cater to 15 — 24 year old patients.
It is the first hospice of its kind in Australia, providing support and respite care to young adults and their families.
Complete plans for the layout of the hospice are available to view in a PDF released by NSW Health. Construction of the building is scheduled to begin in 2021 with completion due in 2022.

LOOKING FOR VOLUNTEERS TO TEACH ETHICS AT AVALON PRIMARY SCHOOL
This is a great way to give back to the local community, and to help inform the citizens of the future.Volunteer Ethics teachers undergo a free online training course from Primary Ethics, and then teach for half an hour each week (on Friday mornings) in the primary school using a Community of Inquiry approach. This involves posing questions to the students, and then facilitating a discussion which encourages independent thought.
The curriculum is fully developed, and approved by the Department of Education, and volunteers find it a positive and rewarding experience.
If you would like to find out more, please contact the Co-ordinator, David Bartolo, atdavid.bartolo@tafensw.edu.au (ph 0407371338), or visit https://primaryethics.com.au/. You can also see the attached flyer.
RELAX, LISTEN TO MUSIC, PODCASTS, RADIO or TAKE A WALK.
Northern Beaches Radio
Broadcasting on 88.7 and 90.3, Radio Northern Beaches is the community-based radio station serving the northern peninsula of Sydney, Australia. www.rnb.org.au
Programs are predominantly made and presented by local residents.
Radio Northern Beaches is run by the Manly-Warringah Media Co-operative.
"The Coast" hosted by Wendy Frew 11am Friday.
Explores what's under the waves, on the shore, in the bush and in our backyards. From Palm Beach to Manly, Wendy Frew takes a look at everything that matters to us and to our precious flora and fauna.
Craig Brown Thursdays from 12pm until1:00pm Interviews and stories of local people
"By the Book" What's happening in the world of children's books on the Northern
Beaches. Hosted by Brydie Wright Tuesdays from 09:01am until 10:00am (60 minutes)
Walking – stroll along the path from the Wharf to the golf course and admire the view from Herminie's Landing. Continue along the new section of pathway from Gov Phillip Park to Black Rock. A very safe and accessible walk all ages and particularly for anyone with a walking aid, wheelchair or pram.

MENTAL HEALTH
Leonor Goldthorp – Committee Member
As we start this New Year, there are hard lessons that most of us have learnt from the chaotic year we left behind.
The most fundamental one is that the structures that governed our lives in the past, are not necessarily useful to us, any longer. We have been forced to accept the unpredictability that comes with unprecedented change. The anger, grief, and anxiety associated with this process, for personal as well as collective losses, are emotions most of us have experienced and continue to grapple with.
In the middle of this tsunami of emotions, some have not fared well, while others have been fortunate to develop tools to look forward.
Resilience is one of these crucial tools, but its measure depends of course, on individual circumstances. Still, we all have the potential to achieve what we need to face the coming year with faith, hope and courage. Keeping in mind, that a new year may not necessarily be a better one.
As a society, we have embarked on a journey that led us to where we are now. As individuals, we can find peace of mind and strength in an alternate direction, that of looking into our own internal resources.
To assist in this journey, traditional cultures have practised self- knowledge through meditation and introspection which paradoxically, are generally practised in isolation, the situation most of us are forced to experience now.
This may be, therefore, the ideal situation to start relaxation/meditation sessions online or increase one's practise. A calmed mind is necessary for important decisions that may have to be taken in the coming months. Those taken in the rush of mixed emotions, are rarely the right ones.
On the other hand, personal as well as other relations have been strained by limited interaction with others outside one's household and increased sharing of living spaces, so finding internal resources to cope with this, is paramount.
Those of us fortunate to live in the beautiful surroundings of this area, have indeed much to be grateful for, physical activity goes a long way to balance our bodies as well as our minds, and we are lucky we can easily relate to nature, the source of serenity for so many.
Being grateful for our good fortune, for having so far sailed the tempestuous waters of this world pandemic without catastrophic losses, in fact, giving thanks daily for what is positive in our lives, is another powerful tool to build resilience.
And then, there is one of the most powerful quality we all possess: the ability to offer solidarity and comfort to those close, as well as well as to strangers in trying times such as this one. It is what makes us human and enhances our identity as such, advancing our journey of self-discovery. Connecting with others is one important factor in maintaining good mental health in the months to follow.
People living in this now secluded area have demonstrated their ability to act collectively, responding well to health directions to manage the COVID outbreak. This is a valuable insight that reinforces confidence that our community remains strong and capable of concerted action for the welfare of all. Something else to be grateful for.
Main points:
Developing resilience
Calming one's mind
Physical activity/ relating to Nature.
Being grateful/positive.
Connecting with others
Sense of belonging to a community
2020 was a difficult and challenging year – and that was before the onset of the "Avalon Cluster" and the lockdown of the Northern Beaches LGA in December.
In spite of this it was a very busy and productive year for the Committee and we have tried to keep members updated both with Newsletters and at the Coffee Mornings Covid restrictions permitting.
As we were unable to host our fabulous Christmas Cocktail Party this year due to event restrictions, seventy five PBWBA members enjoyed a champagne morning tea at Moby Dicks Whale Beach in early December instead.
It was a wonderful chance to connect with friends, neighbours and other residents and speak to the CEO of the Northern Beaches Council, Mr Ray Brownlee, The Mayor Mr Michael Regan, Cr Kylie Ferguson and Trish Cheney the NBC Community Liaison Officer.
We wish to thank the Councillors , the Council's CEO, Ray Brownlee, The Mayor, Trish Chaney, and other Council officers and staff who have over recent times worked and engaged so cooperatively with our Association and our broader resident community.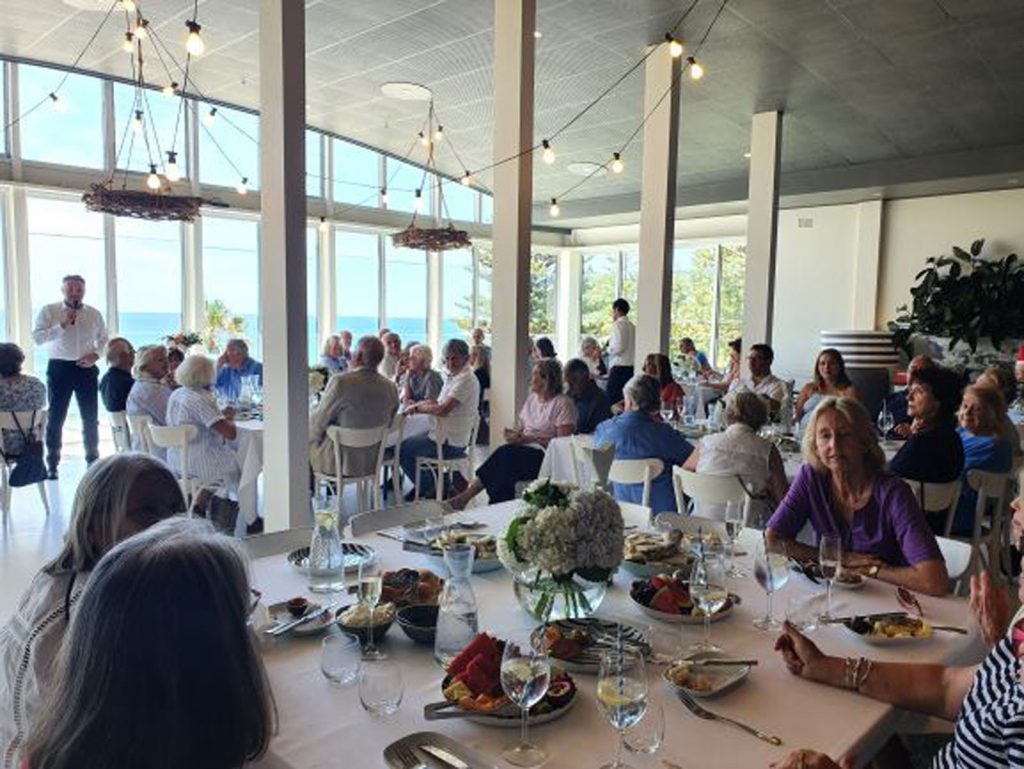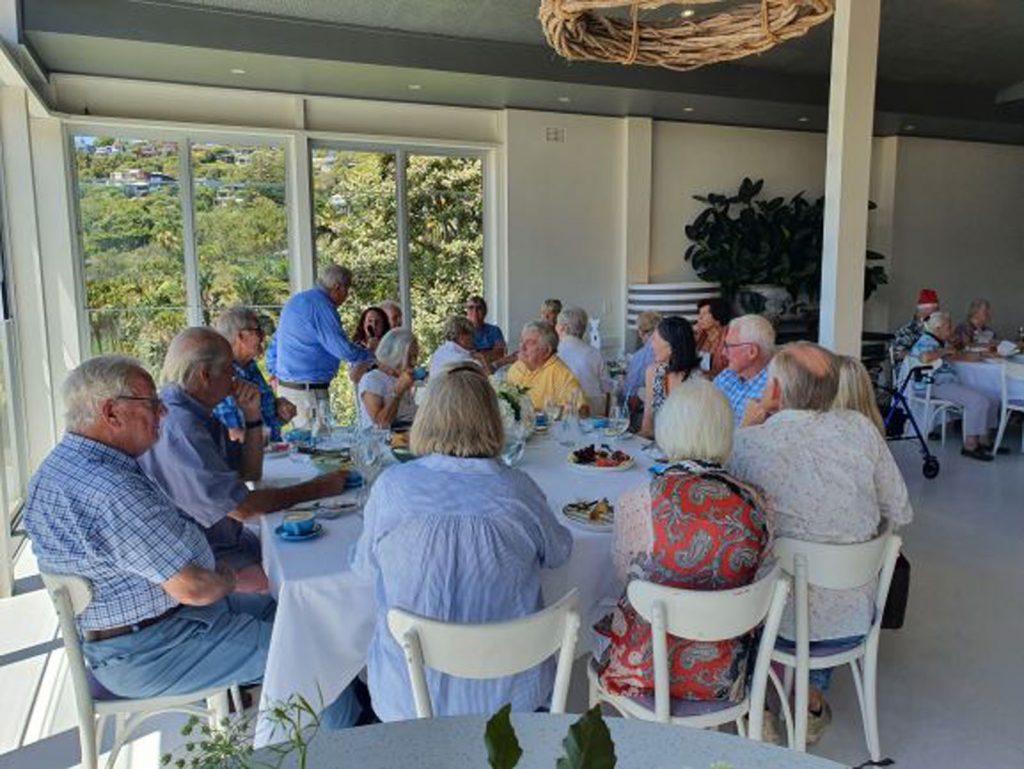 Ray Brownlee, CEO NBC gave a short report and answered questions.
Committee Meetings will resume on February 8th 2021 at 7pm Pacific Club.
Coffee Morning Thursday 25th February – venue TBA
The AGM will be held on Tuesday 11th May 2021 7pm at Club Palm Beach.
On behalf of the Committee I would like to wish you and your family a happy, healthy, Covid-safe 2021.
A/Prof. Richard West AM
President