Newsletter – November/December 2018
CENTENARY CELEBRATIONS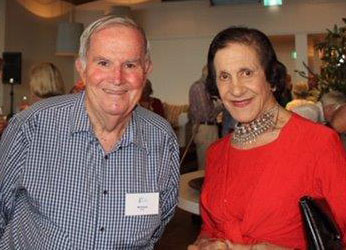 More than 200 members attended the Centenary Celebration at Moby Dick's, Whale Beach, splendidly hosted by Andrew Goldsmith and his Boathouse Group.
The President, Dr. Richard West, in his address stressed the major achievement of the last one hundred years was the preservation of the unique character of the Peninsula and the fact that it remained free of major development with large open spaces which could be enjoyed by all. There was a proposal to subdivide the area now known as Governor Phillip Park into small blocks in 1923. The Palm Beach Progress Association had objected and after much debate the subdivision was stopped. The area was zoned for public recreation. The Association then proposed that it should be called Governor Phillip Park. This was accepted by the Warringah Shire Council. The installation of the imposing sculptures honouring Governor Phillip at the entrance had been marked by an official ceremony.
The sculptures were unveiled by the then Governor Her Excellency Professor Marie Bashir on 14 January 2010.
The Mayor, Councillor Michael Regan, announced that the Council would install a plaque at the Entrance acknowledging the unveiling by the Governor and the contribution of Bryce Ross-Jones, a Past President, and the members of the PBWBA. As the Association's Special Guest at this Centenary Party, Dame Marie Bashir stressed her attachment to the area as a long-time resident of Palm Beach and the significant work done by the Association in its one hundred years. Members were reminded of some of the area's history by a remarkable display of photographs and documents which were organised by Geoff Searl, President of the Avalon Beach Historical Society.
Laurie Seaman, a past Committee member, contributed historic documents from the Association's archives. Robert McKinnon coordinated the display. We are very grateful to them. It was a joyous event to commemorate one hundred eventful years.

JOHNNY (JACK) CARTER
The Mayor announced after consultation with the Palm Beach Surf Club and PBWBA that the Palm Beach Pool would be named the Johnny Carter Pool in recognition of the service of Johnny to surf life saving and teaching of generations of children to swim in the pool. The Northern Beaches Council and the Palm Beach Surf Club are arranging an appropriate ceremony on Sunday 30 December at the pool. We hope that Johnny will be able to attend.
ALL OUR MEMBERS ARE WELCOME TO ATTEND.

PARKING
The new timed parking regulations for Pittwater Park, which are designed to provide fair and equitable sharing of the Crown Land, have come into effect from 1 December.
Pittwater Park North will be solely for the use of off shore residents with a special non-transferable permit. One permit will be provided for each property. 4 hr. and 8 hr. parking restrictions will apply at weekends and public holidays in Pittwater Park South. Northern Beaches residents with a parking sticker will still be able to park free for the permitted periods. There will be an extra ranger on duty during the summer holidays.
Parking areas other than Pittwater Park, such as Woorak Reserve, Iluka Road and McKay Reserve, have been identified as underutilised and we are hoping that wayfinding signage will be installed shortly to encourage use of these areas. Please take photographs of any parking infringements that you see and note times, dates and details.

TRAFFIC HAZARDS IN HIGH PEDESTRIAN ACTIVITY AREAS
We are awaiting action on our proposal to extend the 40 km speed limit on Barrenjoey Road from Iluka Road (S) to the ferry wharf and for the removal of the non-compliant RMS median strip.
Many representations have been made regarding this dangerous median strip located between the car park and Palm Beach Fish & Chips. There have been several serious pedestrian trips and falls over this hazard. We have yet to receive a response from RMS.

FOOTPATH BETWEEN CAREEL BAY AND ILUKA ROAD, PALM BEACH
Multiple requests have been made to Council to provide a footpath from Careel Bay to Palm Beach and for the provision of safe pedestrian access from Surf Road to Barrenjoey Road.

CURRAWONG COTTAGES REFURBISHMENT
We have highlighted the need for a parking plan to accommodate visitors to the cottages as the refurbishment could lead to a considerable increase in the number of visitors. It is encouraging to note that their website includes an advisory to park at Careel Bay and travel by bus to the ferry wharf.

ENCROACHMENTS ONTO PUBLIC LAND
Rocks, boulders, posts, tape, fences and gardens installed on public land in front of private property which prevent lawful parking and/or safe pedestrian access create dangerous areas on narrow roads and compromise pedestrian safety.
The Council is embarking on a programme to cut back on these encroachments and also those extending onto public beaches on Pittwater.

WALKWAY PITTWATER PARK TO GOVERNOR PHILLIP PARK
This new Walkway is well used and appreciated. The feedback is positive and there is general agreement that it is a huge improvement.

LANDSCAPING AT PALM BEACH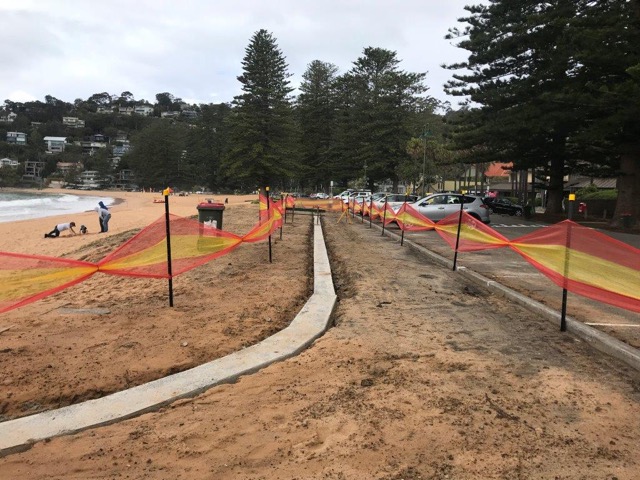 The first stages, north and south of the pavilion, are progressing well. The installation of Dish Drains in Ocean Road has been postponed until next year.

BARRENJOEY LIGHTHOUSE
There are still no toilets and fresh water on the headland even though there are more than 250,000 visitors each year. It has now emerged that National Parks and Wildlife Service will be required to pay compensation of $103,000 to Crown Lands before the sewer can be connected to the main in Governor Phillip Park. NPWS are seeking funding to cover it but it means yet more delay. Rob Stokes is investigating it and James Valentine from ABC 702 has taken it up. We will see if the combined efforts are successful!

HISTORIC BUSH SHELTER
Rebuilding of the historic bus shelter in Barrenjoey Road near Surf Road is about to start.

MORNING TRAFFIC CONGESTION
Restrictions on parking in morning peak hour on Barrenjoey Road near the traffic lights at Kevin Road have been approved but are not yet in operation.

NORTHERN BEACHES HOSPITAL
The hospital has major staffing issues and a lack of basic medical supplies and its CEO has resigned. The Medical Director and the Head of Anaesthetics have also resigned. There have been emergency meetings of the medical staff and management. There is no Stroke Unit and stroke patients are being transferred to Royal North Shore Hospital. The Acute Care Unit at Mona Vale Campus is still treating a record number of patients and the Emergency Department at Northern Beaches Hospital has been overloaded.

COASTAL WALKWAY WHALE BEACH TO PALM BEACH
The Walkway from Norma Road to the sewerage pump on Florida Road is about to go out to tender.
Work should commence next year. There will be a lookout opposite Norma Road.

LEASING AND SALE OF ROAD RESERVES
There must be full transparency on these sales and the windfall funds raised must be used to improve roadways and footpaths in the immediate area. Councillor Rory Amon has raised this matter for us and will be pursuing it on Council. Ray Brownlee, the new CEO, has been updated on it.

SHORT TERM HOLIDAY RENTALS
The NSW reforms (listed in the October newsletter on the website) will come into operation in 2019. To tighten control under the "two strikes and you are out" provision, the Association has written to the NSW Government asking them to ensure that complaints made to the police or rangers should be included in the information amassed to enforce this regulation.

HOONS
Complaints should continue to be made to the police. Please take photos to back up claims if possible and note times and dates. Call 000 on every occasion you witness a problem.
Superintendent Darcy has asked that we do this as the Police direct their efforts to areas of maximum concern and they need to know the extent of this problem which is growing. Members have expressed concern that they are utilising emergency lines which may be needed to respond to life and death events but this is not the case. We need to tackle this problem and the first step is to log these instances of antisocial behaviour.

PUBLIC TRANSPORT
Since the B Line bus only provides a service as far as Mona Vale the Association is continuing pressure on Transport NSW to increase services from Palm Beach to the City. There have been increases in the L90 and E88 services but none in the morning peak hours. There is also no direct service to the Northern Beaches Hospital and this needs to be addressed. The Keoride Service will continue and is proving more and more popular. Its hours have been extended. Members are reminded that no cash is taken on the buses but it is possible to swipe an Opal Card or a credit card in payment.

LEP FOR COMBINED COUNCIL AREA
Ray Brownlee has confirmed that Pittwater will be " downzoned" to ensure that there will be no major development in the area including boarding houses or any structures above an overall height of 8.5m. However it is essential that detailed feedback is made to the Northern Beaches Council on issues of concern such as overdevelopment, bulk and scale, loss of views and sunlight and the provision of adequate parking to ensure that community wishes are fully expressed in the new LEP.
In spite of our representations that the new LEPs should be prepared on a ward by ward basis and the Pittwater area considered separately, the Council agreed unanimously at its meeting on 27 November to prepare one Local Strategic Planning Statement (leading to the LEP) for the whole Council area.

TOURISM
While tourists are welcome, it is essential that there is adequate planning to cope with them particularly at peak periods. Transport and parking need to be improved and clear signage provided.

WEEDS SPRAYING BY DRONE
Although the Council have guaranteed that the proposed use of a helicopter drone, firstly at Long Reef, to spray bitou weed, would be targeted, safe and controlled, it has been noted that the use of Roundup has been banned in Europe because of safety concerns and the Association is in touch with the Council on this matter. As yet there are no plans for spraying at Whale Beach.

FEES FOR OUTDOOR DINING
The Association has pressed for a review of Council's outdoor dining fees. These are very high and small businesses are struggling to cover them particularly at quiet times of the year.
The matter will be discussed by NB Council.

MY PLACE AVALON COMMUITY REFERENCE GROUP
The President is a member of the group which has six scheduled meetings to discuss priorities.
These include retaining Avalon's village character, tidying up the central area, better use of the Laneways, ensuring that cafes and shops are encouraged to continue. It is recommended that a proper commercial study be made of the area and that this include Palm Beach. It is hoped that property owners in Avalon will participate in discussions on its future and be part of the planning process. The 8.5m height restriction will be maintained. The intersection of Old Barrenjoey Road and Avalon Parade is a difficult area but there is no easy way to improve safety without radical changes.

URBAN TREE CANOPY
Community submissions closed on 15 November and the Council are preparing a plan as part of their commitment to greening the local area.
HAVE YOUR SAY – STATION BEACH OFF LEASH AREA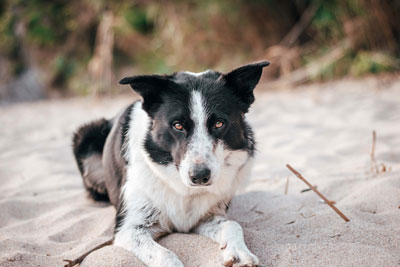 Submissions are invited on the proposed trial of an off leash area for dogs for restricted periods of the day. Closing date 28 February 2019. Drop-in sessions have taken place but if you have any queries please contact Jenny Cronan, Snr Recreation Planner at the Council. Her contact details are: jenny.cronan@northernbeaches.nsw.gov.au or 02 9970 1357

NEXT COFFEE MORNING
The first 2019 Coffee Morning will be on Wednesday 30 January at 10.30 am at Paradise Café, Palm Beach (at the beach). All welcome!
2018 has been a great Centenary Year with lots of activity. I must thank all my committee members for their exceptional efforts during the year.
A Merry Christmas and Happy New Year to all our members.
Richard West
President PBWBA