PARKING, B-LINE, ON DEMAND TRANSPORT, WALKWAY, PARTY HOUSES
PITTWATER PARK PARKING DEMAND STRATEGIES
Adopted by Council 28/11/17
Parking issues in Palm Beach are not confined solely to Pittwater Park. Palm Beach needs to be looked at as a whole – from Careel Bay to the Lighthouse, from the surf side to Pittwater side. Plans of management of Gov Phillip Park, Pittwater Park, Iluka and Woorak Parks, the surf beach etc CANNOT continue to be looked at in isolation. In 2018 NBC will be developing a parking strategy for the whole Northern Beaches including Palm Beach. We welcome this.
Pittwater Park (at the wharf) is Crown Land designated for recreation. Council has an obligation under NSW State Govt legislation to ensure fair & equitable use of Pittwater Park for ALL the people of NSW. Over time it has become a commuter carpark with vehicles being parked for days on end particularly at peak times.
Timed parking (4P – 32 spaces, 8P – 41 spaces, P5 drop off – 4 spaces, 3 disabled spaces) will now apply in Pittwater Park (south) on Sat, Sun & Public Holidays. This will allow higher turnover of spaces so that the community can access the Park for its primary purpose of recreation – including enjoyment of the panoramic view, utilising the children's playground, relaxation, walking and swimming. Overnight parking is still available 365 days per year.
Subject to Govt department approval, residents of the Western Foreshores will be given exclusive use of Pittwater Park (north)- 47 spaces – with a special permit & fee – for a trial period.
Strategies which we support include
implementation of digital technology for compliance
"Park & Ride" to/from Careel Bay playing fields (peak times) using the I99 & L90 Govt bus
provision of wayfinding and realtime, variable signage for visitors
rethinking the configuration & use of the Woorak trailer park
establishment of working group to include reps from Council, residents associations, local clubs & business community to monitor the changes.
replace the current method of distributing the NBC parking permit with the introduction of a digital parking permit scheme
We requested strategies proposed for Iluka Rd & Nabilla Rd be deferred as much more community consultation is required within that specific precinct re trailers, kerb & guttering, footpaths and long term parking issues.
We ask Council to investigate the implementation of a local residents parking scheme for roads in the vicinity of the Wharf/Iluka/Woorak/Nabilla precinct.
The Strategy was discussed and members of the public, including 2 PBWBA Committee members, made presentations at the Council meeting on 28/11/17.
Council resolved
A) to adopt the twelve (12) recommended strategies outlined in the Palm Beach Parking Demand Management Strategy.
B) to commence implementation of the recommendations outlined in the Palm Beach Parking Demand Management Strategy as a priority, including informing (sic) the development of Council's future Capital Works Program.
C ) to continue to work with the local residential and business community to monitor parking demand.
D) The Palm Beach Parking Demand Strategy be reviewed on or by 30 April 2018 so that all the proposed strategies 1 to 12 can be thoroughly assessed once in place.
E) When Council introduces new ticket machines in 2018 Council seek to implement machines so that all vehicles in Pittwater Park (south) will display a ticket from the machine in order to record the time of arrival into the carpark which can be readily established by parking officers. Vehicles without a Northern Beaches parking permit would select the "pay and display" option and those with a Northern Beaches parking permit would select a ticket which would not have to be paid for but would display the time of entry.
F) Long term parking of 10 days or more (Pittwater Park north) is prohibited.
G) Council to install 4P parking Monday to Sunday 8am to 9pm on Barrenjoey Road, Palm Beach opposite Iluka Road (north) (stairway to MacKay Reserve)
View the documents: Council Minutes – Item 9.7 pg.16 Council Agenda – Attachment Booklet Part 2
Information regarding this project is available on NBC project page
PARKING PERMITS FOR SALE ON INTERNET
PBWBA was pleased to note Deputy Mayor Candy Bingham's question on notice on the Agenda at the 28/11/17 Council meeting re selling Northern Beaches Council Parking Permits on internet sites such as Gumtree, Facebook Market Place and Northern Beaches Buy Swap and Sell. In fact during that week on Facebook there was a permit listed for sale at Dee Why for $90 which states "buy a Sunkist can and get a free parking permit". This practice only exacerbates parking issues. Council's response to be advised.
Creative Art Space Advisory Group
Martin McCallum has been selected as a representative on the Creative Art Space (or Cultural Space) Advisory Group with Northern Beaches Council together with another 39 people from the area.
This is to provide local input to build a vision for the project,  which plans to establish a creative space in the northern part of the local government area.  Council will be making $1M available to support the scheme.
The inaugural meeting is in early December with further meetings planned for February and March.
WHARF TO GOV PHILLIP PARK WALKWAY UPDATE
Minor construction works for the new walkway commenced 30th October 2017.
These works will consist of
Site set up
Establishing site storage facility
Vegetation clearing and some footpath works.
Some sandstone (possibly of heritage value) has been noted and will be monitored by the Walkway Advisory Group (community members)
No construction activities will take place over the school holiday period and all other major works are scheduled to commence 29 January 2018. Project should be completed June 2018
ALCOHOL FREE ZONE SOUTH PALM BEACH (POOL TO PALM BEACH RD)
Instigated by NSW Police – affects road only, not the beach or reserve. Police feel it will help control "the Hoons". Passed by Council 28/11/17
SURF ROAD BUS SHELTER
Being followed up by the Committee – NBC progress has ground to a halt!
SUBMISSION TO DEPT OF PLANNING & ENVIRONMENT DIRECTOR OF HOUSING POLICY 31/10/17
SHORT TERM HOLIDAY LETTING OPTIONS PAPER

Party houses and unofficial "function" centres continue to disrupt the amenity of some of our residential streets. We continue to work with NBC and other authorities to advocate for your peace and quiet!
L90 & PALM BEACH BUS SERVICES/B LINE & TRANSPORT ON DEMAND
20/11/17 Meeting called by NBC with BLine Project Manager, Transport for NSW & NBC officers to address the concerns of residents north of Mona Vale.
By the conclusion of the meeting the BLine Project Manager acknowledged that there is a need for
greater awareness of the sensitivities surrounding a Newport "hub" and the necessity for extension of the consultation to include the communities north of Newport to Palm Beach.
an overall look at TforNSW whole network services package in consultation with NBC and community stakeholders.
a need to ensure that there is an ongoing dialogue with the community and considered responses (and revisions, where necessary)
PALM BEACH PERSPECTIVE/QUESTIONS POSED
PBWBA cannot understand why the excellent E88 express bus cannot start/finish at Palm Beach during the am/pm peak.
Transport for NSW keeps insisting Opal data does not support an extension.
Bus could easily turn at the beachfront as the L90 already does. Extending the E88 would provide Palm Beach/Whale Beach residents with a peak express service and save these residents having to change buses and provision of an express service would attract and increase patronage thus getting more vehicles off the road (after all this is the purpose of the BLine) and not add vehicles to the Mona Vale hub carparks. Why not have a trial at least? The proposed on-demand car service is for a trial period – surely an extension to a bus route can be trialled too?
There are winners and losers in the new system and we are the losers in Palm Beach/Whale Beach. This is after spending half a billion of OUR taxpayer dollars on the BLine.
We foresee gridlock if the proposed roundabout is installed at Neptune St. 100 huge buses daily, slowly turning round every 5/10 minutes in peak, then 4 sets of non-synchronised traffic lights through Newport shops – together with narrow, winding Bilgola Bends, the dreaded Kamikaze roundabout at Bilgola/Avalon then 3 sets of non synchronised traffic lights heading north though Avalon, then the 40km school zone – traffic will be banked back halfway to Palm Beach from Newport and vice versa. Not to mention summer Sunday afternoons.
Iconic L90 has been cut to 1 per hour 9am-3pm Mon to Fri. This is the only direct service to the city from Palm Beach. The new I99 goes to Manly – change to BLine at Mona Vale. A long trip made even longer.
Transport for NSW Hotline for complaints/issues after B Line is introduced ph 131 500 or feedback form on their website www.transport.nsw.gov.au or mail Customer Feedback Transport for NSW P O Box K659 Haymarket 1240.
USE IT OR LOSE IT!
TRANSPORT ON DEMAND TRIAL – TRANSPORT FOR NSW INITIATIVE – "FIRST MILE/LAST MILE" WE ENCOURAGE ALL MEMEBERS TO USE THIS SERVICE.
The Northern Beaches on demand service, Keoride, will provide a faster and more personalised travel experience for the people of the Northern Beaches who use the B-Line to get to and from their destinations. Customers can book a vehicle to pick them up from their home, designated pick up point or nearest bus stop and take them directly to the closest BLine hub.
Commences Sunday 26th Nov $3.10 / $1.55 concessions Opal Card not available at this stage. Credit card only.
Monday to Friday, 6am–10pm Saturday, 7am–7pm Sunday, 7am–5pm
2 northern zones: one Narrabeen centred, one Mona Vale centred
Initially will have 8 vehicles: 4 x Rav4s, 4 x Corollas but can flex to larger vehicles eg, Mercedes vans
Can be booked 1 month to 1 hour prior to pick-up
Can be booked for repeating regular daily pick-up eg 7am Monday to Friday, every Wed at 2.45pm
It is 'shared transport' like Uber but is Transport for NSW "branded"
Drivers are salaried as public transport employees so no incentive to go for the most 'profitable' rides
Can handle children and luggage
Most drivers live on northern beaches
All drivers have police check & working with children clearance
Carriage is to the nearest B-Line stop ie Mona Vale at this stage
Homeward trip can be booked from exiting B-line stop to end address
Can be booked online or from phone App. phone 1800 536 743 – keoride.com.au
App will be downloadable free
Feedback will be widely canvassed
COUNCIL PRIORITIES 2018-2021 WORKSHOP 1/11/17 Mona Vale Golf Club
Attended by 3 Committee members and approx 100 community members plus senior NBC staff, the Mayor and Councillors. The purpose was to assist the Council to understand what the community regard as the major priorities for Council to focus on in 2018-2021. Among the top priorities were parking,roads, economic development, environment, the development process.
A worthwhile workshop. Council will report back with results from several workshops and surveys
PITTWATER FOREVER UPDATE MEETING 30/11/17
It was agreed PFE should continue but with a name change.
Only two small organizations have withdrawn from PFE, one being Currawong.
PFE must have a roster, so that at least one member attends every Council meeting
Main aims – Monitor Council, support local organizations, advocacy, communication is everything.
MODEL CODE OF CONDUCT FOR LOCAL COUNCILS. Submissions closed on 4/12/17.
The Office of Local Government held a consultation process into proposed amendments into the Model Code of Conduct for local councils.
Having reviewed the Code of Conduct and the proposed amendments in a fair amount of detail, they seem genuinely designed to increase the ethical standard applicable to councillors and council officers and those who deal with the council and to improve the levels of disclosure and transparency under which councillor and council officers have to act. There appear to be no issues which would suggest any lowering or relaxation of standards. The Procedures are as described – administrative – and appear to be appropriate.
We do not see any need for PBWBA to lodge any submission with the Office of Local Government.
WE ENCOURAGE THE COMMUNITY TO ENGAGE WITH COUNCIL – "HAVE YOUR SAY"
Just click
https://www.northernbeaches.nsw.gov.au/council/have-your-say/community-engagement-projects
The following may be of particular interest –
POLICY FOR APPOINTING COMMUNITY AND STAKEHOLDER REPRESENTATIVES TO COMMITTEES
A Policy has been developed to govern how community and stakeholder representatives are appointed to Council Committees. The policy ensures appointment based on merit via an independent panel if required, and is an essential mechanism of Council's Community Committee Framework.
NBC are currently seeking feedback on the draft policy.
Submissions close Sunday 4 February 2018
NBC developing a footpath plan which will guide the delivery of the future footpath program. NBC seeking your help to identify missing links within the existing footpath network and where NBC should consider new ones.
Comments close Sunday 4 March 2018
CHANGE ON COMMITTEE
Ian Kennedy has retired. The vacancy is being filled by Frank Edgell-Bush who will hold office until the AGM in May.
We thank Ian for his efforts, hard work, expertise, knowledge & wise counsel over the years. He will be greatly missed.
THE MEMBERS' CHRISTMAS COCKTAIL PARTY
SUNDAY DEC 10TH 6.30PM AT "THE BOATHOUSE" (RSVP by 1 DEC) Book here

2018 MORNING TEA TUESDAY 30 JANUARY at "2108 ESPRESSO" ON THE BEACHFRONT 10.30AM
ALL WELCOME!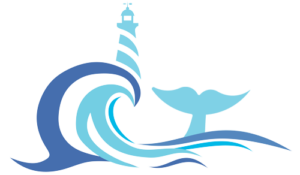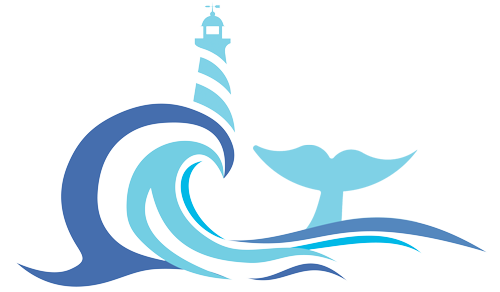 2018 PBWBA'S CENTENARY YEAR Great things are planned
This newsletter has been prepared by our hard-working vice president Virginia. I would like to thank out two vice presidents Virginia Christensen and John Warburton for taking over while I am recovering from surgery.
From myself and all the committee very best wishes to all our members for a Merry Christmas and a Happy New Year.
Richard West
President