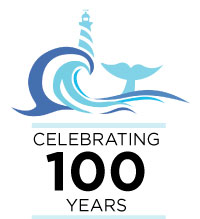 2018 PBWBA Centenary Year
New Centenary caps for sale at "The Boathouse", at coffee mornings and committee meetings.
Future Meetings and events
Mon 12 Feb: Monthly Committee Meeting 7pm at the Pacific Club. All members welcome to attend.
Wed 21 Feb: Meeting with our neighbouring residents' groups and Mayor Michael Regan to discuss "Pittwater" issues.
Tues 27 Feb: Council Meeting 6.30pm, Dee Why council chambers. President Richard West to address Council re 100 years of PBWBA.
PBWBA Christmas Cocktail Party at The Boathouse was a great success. Approx 200 attended including Mayor Michael Regan, Federal Member Jason Falinski, Councillor Kylie Ferguson.
Current Issues
Wharf to Gov, Phillip Park Walkway Update
Construction works for the new walkway commenced 30th October 2017. Work ceased over peak holiday time but has recommenced.
Council has been alerted by the Community to issues including heritage, car parking, alienation of public land at northern junction with Waratah Rd. Where are the detailed plans? PBWBA has requested detailed plans to no avail.
Since the alienation of public land is a key issue across the Local Government Area the matter will be referred to Councillors for decision. This is a policy issue and requires consideration by the full Council – not management or staff – who should then make a policy decision in relation to the use of public land in general for private purposes. This decision will then influence the design etc of the northern section of the Palm Beach Walkway Project.
We are working closely with the Council appointed Aesthetics Committee re proposed timber screening – colour & design, maintaining views for pedestrians, privacy issues and access to Walkway from Palm Beach Rd etc.
Proposed Manly to Palm Beach Via Whale Beach Walkway/Cycleway
Gynt Drinian the NBC Project Manager for this walkway has advised –
Surveys were under way and were the first step in the design process
Surveyors have been working in the council reserve approximately opposite nos. 304 -328 Whale Beach Rd to determine the feasibility of a path/boardwalk through the reserve (not on the road).  There is presently red tape roughly in position of a possible path/boardwalk.
Any road footpaths constructed would be of standard width – 1-1.5 metres
The next step will be to prepare concept designs and bring them to the community for discussion  – this could be in April 2018
Cyclists will use the road not footpaths.
PBWBA letter sent to Mayor Regan requesting further community engagement, preference for cycleway/pathway along Barrenjoey Rd and for NBC to provide a clear plan of the development constraints applying to the Councils proposals for this highly sensitive area and to ensure that any Council plans are consistent with the protection of our heritage for the future low key enjoyment of many and to consult residents before any plans are finalised.
Pittwater Park Parking Strategies Update
The following changes have been made –
"Motor Cycle Only" parking at exit to Pittwater Park (south) (loss of 2 car park spaces – but better vision at vehicle exit).
Mail Zone in Iluka Rd outside The Wine Co at the postbox now 15 min parking except 5pm to 7pm every day. Gain one space.
4P parking at informal carpark opposite The Wine Co every day. This allows turnover of spaces during the day but allows overnight parking too.
Variable "park and ride sign" at Careel Bay playing fields entrance Dec/Jan.
Still to be implemented –
Loading Zone between Barrenjoey House & Palm Beach Fish & Chips
Monday to Friday 8am – 2pm Saturday 8am – 12noon 1P parking will be in place outside of these times as per existing conditions.
4P and 8P in Pittwater Park Sat/Sun and Pub Holidays and exclusive use of Pittwater Park (north) for Western Foreshore Residents. Waiting for Dept of Lands approval.
Woorak & Iluka Reserves, trailer parking, wayfinding signs and other strategies passed by Council to be followed up.


KEORIDE: Please use it or we will lose it!
The new B-Line Bus service has started with many changes to bus routes and timetables. As a trial, an on-demand car service is available to collect residents from home and drive them to the nearest B-Line hub (Mona Vale) and reverse. Cost per person per trip – $3.10/$1.55 concessions. Must book at least 30 minutes before on Keoride.com.au or 1800 536 743. You can book days/ weeks ahead or make a permanent booking. Comments from members who have used this service have been very positive. Vehicles have been on time, friendly drivers, efficient and will pick up from your home – you don't need to be at a bus stop. Great for Whale Beach Rd, Sunrise Rd, Bynya Rd, Ebor Rd and those who are far from bus stops. Feedback re L90, 199 or Keoride directly to Transport for NSW ph 131 500.

We are following up
Whale Beach School Bus Service – often late due to impassable roads (vehicles/trucks parking both sides of narrow road)
Barrenjoey Lighthouse – provision of toilets & water
Historic bus shelter at Barrenjoey/Surf Rd
L90 & 199 buses – timetable, patronage
Landscaping at south Palm Beach, dish drains in Ocean Rd
Morning traffic congestion travelling south from (approx) Whale Beach Rd through to Central Rd Avalon

"HAVE YOUR SAY"
engage with Northern Beaches Council
Northern Beaches Walking Plan
The interactive map allows you to add your comments, suggestions or note "missing links" where you walk.
This is an invaluable way to add your local knowledge for NBC to follow up.
Comments close Sunday 4 March 2018
Annual Financial Statements 2016-17
Submissions close Tuesday 6 March 2018
2018 Memberships now due
Renew online at PBWBA.org.au or mail to PO Box 2 Palm Beach 2108 ($35 one year/$95 3yrs)
Next Coffee Morning
Wed Feb 28th at "Dunes Kiosk" Gov Phillip Park 10.30am
Richard West AM President PBWBA