Future Meetings & Events
Members Centenary Christmas Cocktail Party
Sunday 9th December, 6pm, Moby Dicks Whale Beach
NOTE: Invitation is for 2018 financial members only. More details to come!
Palm Beach Wharf to Gov Phillip Park section of the Coastal Walk Way Manly to Palm Beach – Official opening Monday 3 September (pictured)
Committee meeting
Monday September 10th  7pm Pacific Club.
All members welcome!
Coffee morning
Friday 28th September 10.30 am venue TBA
Members, friends, neighbours all welcome!
NSW Police Community Meeting
Invitation to the public to discuss with local police any issues of concern.
Wed 3rd October  Newport Community Centre The Boulevard Newport Beach 7pm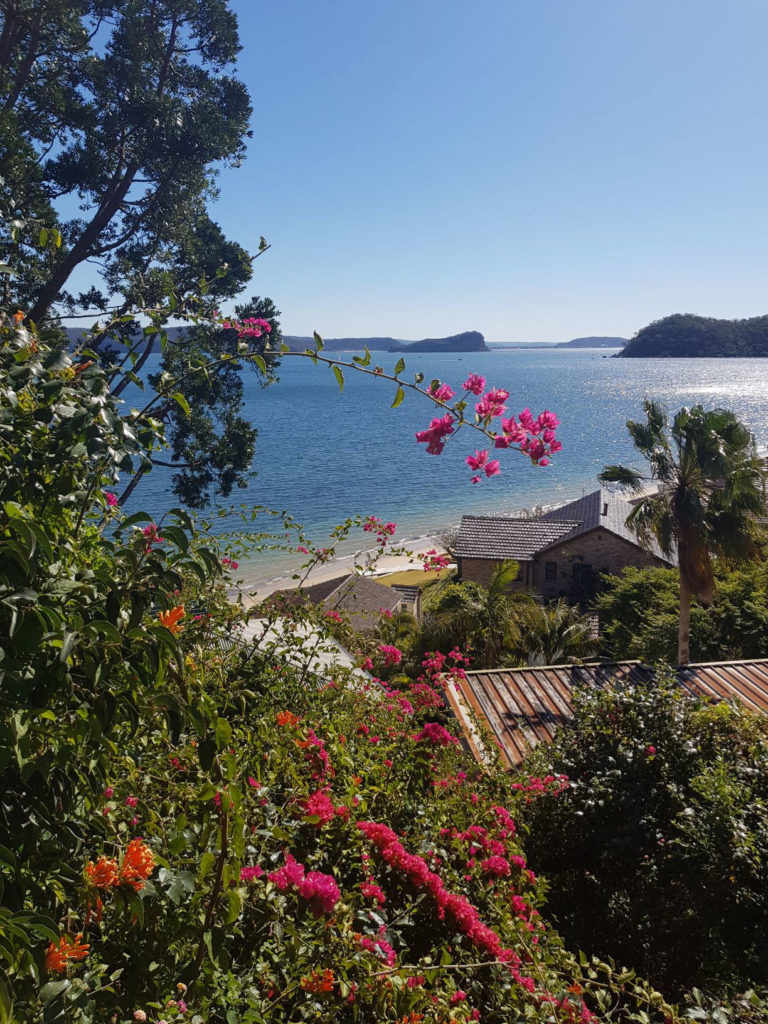 Other Meetings & Events
Pittwater  Community Alliance (PCA)
Pittwater Forever has become Pittwater Community Alliance (PCA).
PCA comprises 11 community groups including PBWBA. It is a forum to discuss common issues affecting all of Pittwater.
Meeting 1.  30th July with Rob Stokes & Mayor Michael Regan
Topics included bus services north of  Mona Vale, Mona Vale Urgent Care Centre and Northern Beaches Hospitals, Avalon ambulance service, Sydney North Planning over-riding NBC re zoning.
Meeting 2.  16th August with NBC Mayor Michael Regan and David Kerr, NBC General Manager Planning, Place & Community to discuss planning issues such as rezoning, one year moratorium on "the missing middle" of housing variety, LEPs, boats and trailers, signage, parking at BLine hub Mona Vale, loss of tree canopy, Councillor Code of Conduct.
23rd August Committee members attended a collaborative Special Interest Group (SIG) to share their vision for the Coast Walk experience and help Council identify opportunities to explore our spectacular coastline through public art.
Martin McCallum has been a key developer of the "Triassic Trail" concept and this plan has been very favourably received by Council
New short term letting regulations from Dept of Fair Trading will be implemented in 2019. The new framework will include new planning laws, an industry Code of Conduct and new provisions for strata scheme by-laws.
https://www.fairtrading.nsw.gov.au/news-and-updates/news/new-short-term-holiday-letting-regulations
Current Issues
Landscaping at the beach – Draft plans must be followed. Who authorised the brutal sandstone blocks?
Bus shelter Surf Rd – requested update on progress.
Bus seat outside Golf Club – request for new fit-for-purpose seat in keeping with Walkway furniture.
Pittwater Park Parking – lack of implementation of approved strategies. Letter to Mayor Reagan.
Submission to "My Place – Avalon" and application to join the "My Place – Avalon" Community  Reference Group.
Barrenjoey Lighthouse provision of toilets and water – what progess?
Outdoor dining fees Avalon to Palm Beach –  we love the outdoor dining options in Avalon & Palm Beach and wish to see these encouraged.  Council fees for outdoor seating need to be overhauled, particularly further north in Palm Beach, where seasonal trading impacts viability.
Council links and Draft Plans NBC website  | Community engagement | "Have your Say"
Northern Beaches Coast Walk – Public Art
Share your vision for the Northern Beaches Coast Walk and help Council identify opportunities to explore our beach culture, our history, the spectacular natural environment and local Aboriginal heritage through public art.
Share your stories about the places you love and have your say or Complete a survey
Comments and survey close Sunday 2 September.